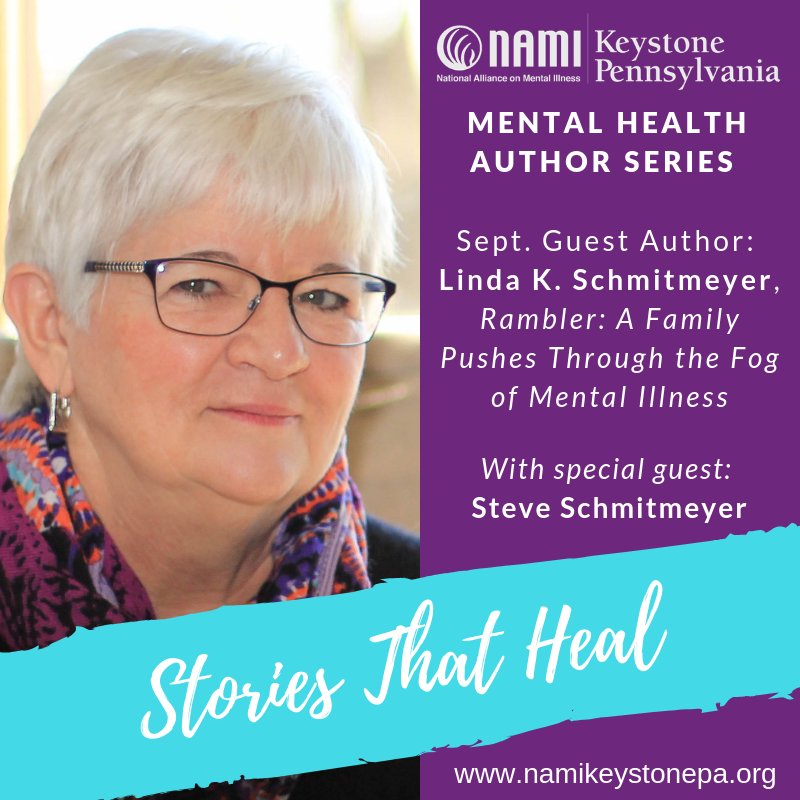 Topic: Living with a family member who has a mental illness
Guest: Linda Schmitmeyer, author of the book, "Rambler: A Family Pushes Through the Fog of Mental Illness"
How topic discussed: Linda Schmitmeyer and her husband, Steve, have been married for 43 years. In the early 1990s, he was diagnosed with a form of bipolar disorder following a traumatic brain injury. What were the obstacles to receiving treatment? How did the family cope with Steve's illness? How did Steve help his own treatment? Why did Linda write the book, and where can listeners go to seek help on their own?