---
January 14, 2022 |
By Jason Togyer | Posted in: McKeesport and Region News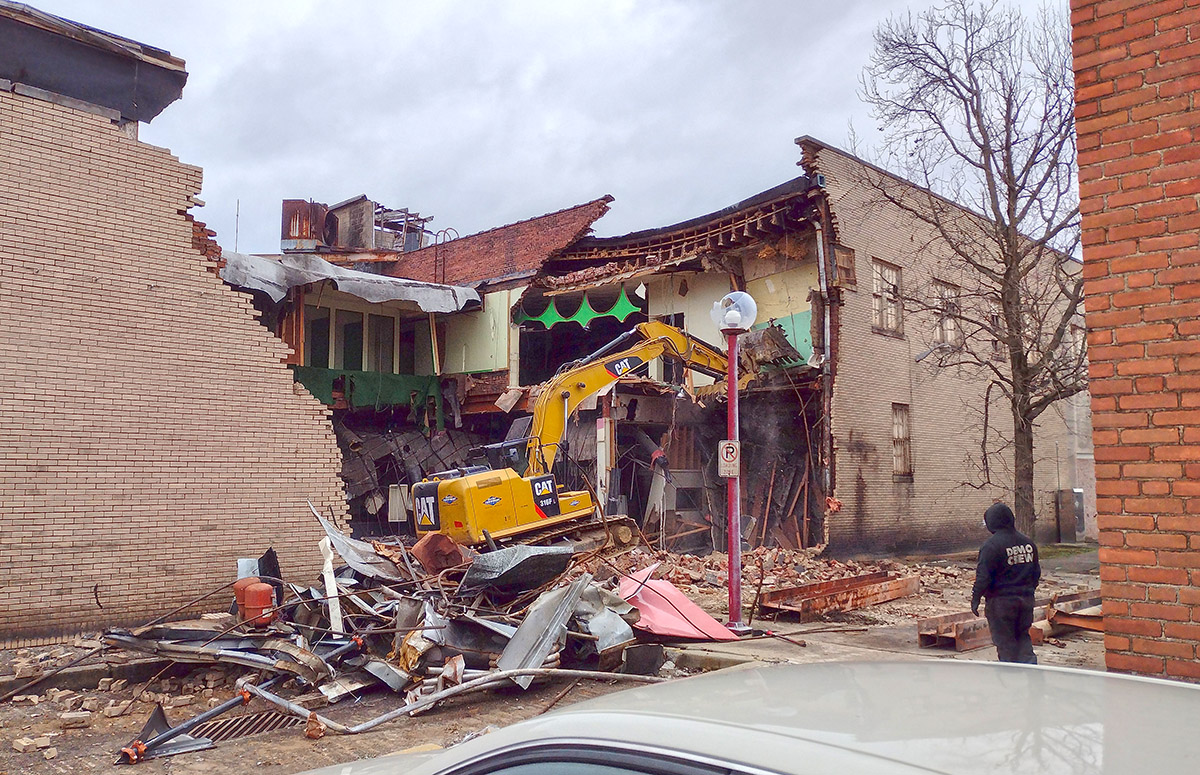 Demolition of the former Jaison's Department Store on Fifth Avenue, Downtown, began Friday. (Tube City Almanac photo)
---
For Jaison's Department Store in McKeesport, the doorbuster sale to end all doorbuster sales began on Friday.
Crews from Unis Demolition of Aliquippa, Beaver County, are demolishing the building at 215 Fifth Ave., Downtown.
Jaison's was most recently used for bingo games by a charitable organization, but had sat vacant for at least a decade.
Pittsburgh real-estate developer Barry L. Stein, whose company purchased the building in 2014, said he had hoped to find a tenant, but the structure proved impossible to rent.
"The roof was no good when I bought it," he said Friday. "Second and third floors have little value without an elevator, and in that building, the elevator is in the middle of the building. That means you couldn't have a lobby."
Read More