---
January 15, 2021 |
By Siana Emery | Posted in: McKeesport and Region News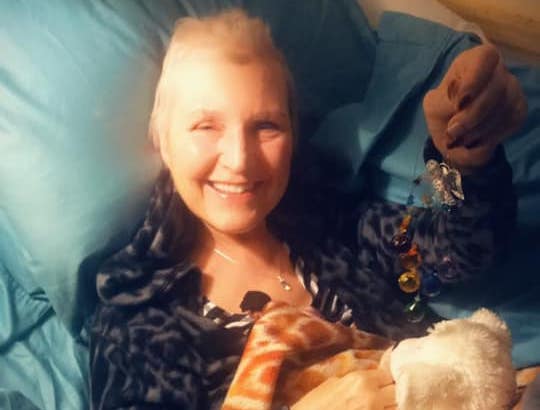 Diane Pazuchanics shows off a recent gift sent by a former student. (Submitted photo via Facebook)
---
Long-time McKeesport Area art teacher and mentor Diane Pazuchanics is seeing the inspiration she fostered in others being returned to her. Through "The Angel Project," a network of students, colleagues, friends and even strangers, are using art to show their gratitude toward her.

Pazuchanics, known as Mrs. Paz to her students, has taught at McKeesport Area High School for 27 years as an art teacher, providing students with creative inspiration. Due to a weakened immune system and other health complications, Mrs. Paz has been on sick leave this school year.

Danielle Pazuchanics, her daughter, recently posted a video to Facebook in which her mother shared a wish for a "final lesson plan": to compile a book of watercolor paintings. Paz also created a Facebook group, The Angel Project, for colleagues to share well wishes.
Read More