---
February 26, 2020 |
By Staff Reports | Posted in: Announcements, McKeesport and Region News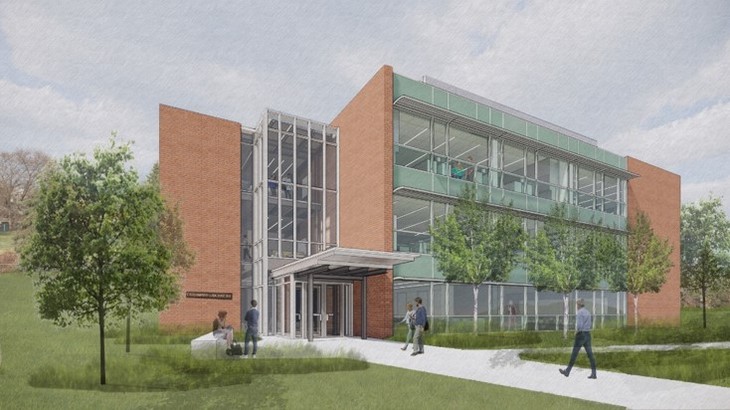 (Architect's rendering courtesy Penn State University)
---
The Penn State University board of trustees has approved a proposed $14.7 million project to modernize the science building at the Greater Allegheny Campus in McKeesport.
The improvements to the 21,700-square-foot Ostermayer Laboratory were recommended last week by the trustees' committee on finance, business and capital planning and ratified by the full board on Friday.
Ostermayer Laboratory was built in 1972-73. Renovations are expected to begin this spring and to be completed in early 2021.
Turner Construction Co. of Pittsburgh was chosen as the design build team. The company has worked on projects at other Penn State campuses, as well as for Point Park University and the University of Pittsburgh; the five-story K. Leroy Irvis Science Center at Community College of Allegheny County's North Campus; and the new Thomas Jefferson High School in Jefferson Hills.
Read More