---
June 14, 2021 |
By Submitted Report | Posted in: McKeesport and Region News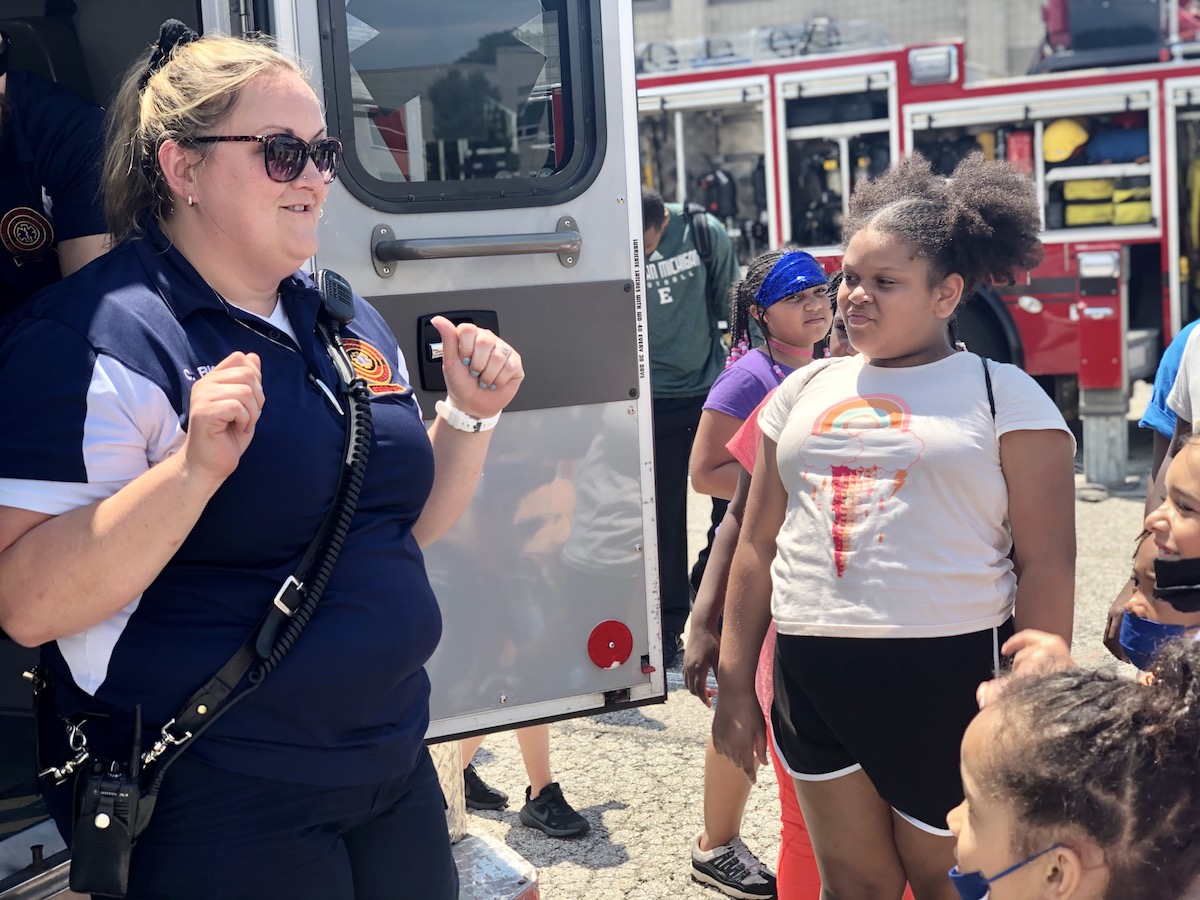 Paramedics from McKeesport Area Rescue Service joined city police and firefighters to talk to local students about public-safety careers. (Submitted photo)
---
McKeesport Area School District students participating in a day camp are getting a close-up look at career paths this week.
On Monday, first-responders from McKeesport police and fire departments and McKeesport Ambulance Rescue Service met with students to answer questions and show them how emergency equipment works.
The summer camp, funded by the Dick's Sporting Goods Foundation, includes daily sessions focused on hands-on learning, athletics and enrichment. This week is "Career Week," organizers said.
Read More