---
March 24, 2023 |
By Kristen Keleschenyi | Posted in: North Versailles Twp. News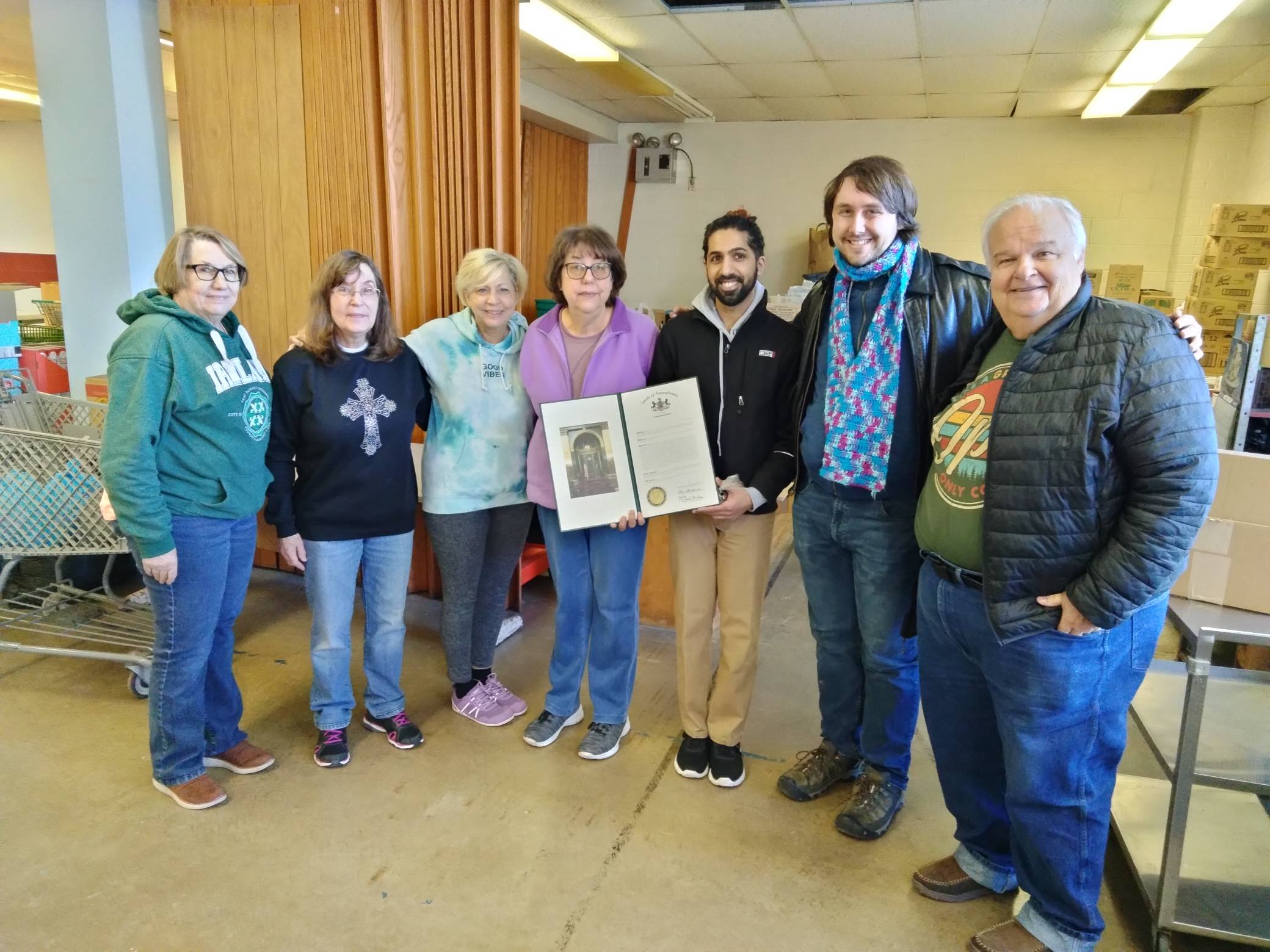 Photo: Ma's Pantry volunteers Debbie Griffith (treasurer), Karen Kane, Louise Beswick (secretary), Paula Greenwald, Nikesh Datta, John Hall and Alan Eichler (president) with their certificate from State Senator Jim Brewster's office. (Kristen Keleschenyi photo for Tube City Almanac)

---
A local food pantry is celebrating 40 years of helping their neighbors in need.
Ma's Pantry was created in 1983 by the Ministerial Association of North Versailles and East McKeesport.
The association was made up of five churches including Broadway Alliance, First United Methodist, Linway Presbyterian, Saint John's Evangelical Lutheran and Saint Robert Bellarmine Roman Catholic Church. This multi-denominational effort was unprecedented at the time but the need in the community went beyond religious affiliations.
"They did not think it would last 40 years," says Karen Kane, who has been volunteering with the pantry since 2004. "They thought it would meet the immediate need of the mills shutting down, but the whole country has been economically challenged."
Read More