---
October 27, 2023 |
By Bonnijean Cooney Adams | Posted in: Entertainment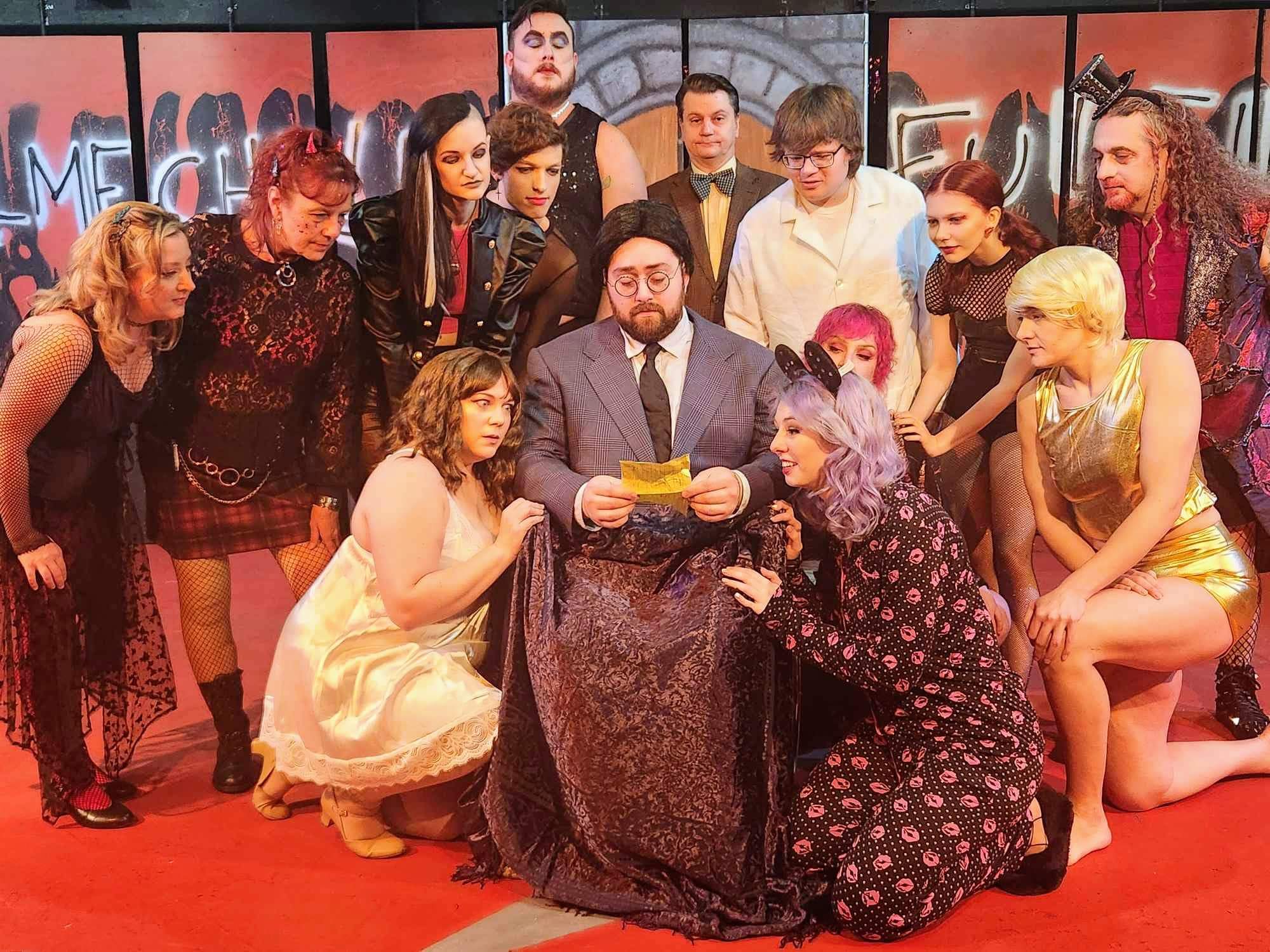 Kat Grosso as Frank-N-Furter's golden creation Rocky, far right, and cast rehearse a scene from the cult favorite "Rocky Horror Show," returning to McKeesport Little Theater for one weekend only. (Photo courtesy MLT)
If you go...

"Rocky Horror Show"

Where: McKeesport Little Theater, 1614 Coursin St.,
www.mckeesportlittletheater.com

When: Friday, Saturday, and Sunday at 7:30 p.m. Pre-show activities begin at 6:45 p.m.

Tickets: $20 for adults, $12 for students, available by calling the theater at (412) 673-1100 or online.
When patrons of McKeesport Little Theater's 2022 debut of "Rocky Horror Show" made it clear they'd like to see it become an annual event, director Heather Atkinson took it to heart.

"We got a lot of response last year that people wanted us to do this every year, so we put in for the rights again the day after 'Rocky Horror' closed, and found out we were approved again the day before Thanksgiving," she said.

With show rights acquired and Atkinson on board to return to direct, she said she started thinking about things that would carry over from the 2022 production and others she wanted to change.

The 2023 MLT edition of "Rocky Horror Show" opens today (Oct. 27), and continues for one weekend only on Saturday (Oct. 28) and Sunday (Oct. 29). All shows are at 7:30 p.m., with pre-show activities starting at 6:45 p.m.
Read More