---
May 14, 2022 |
By Kristen Keleschenyi | Posted in: McKeesport and Region News, North Versailles Twp. News, Sports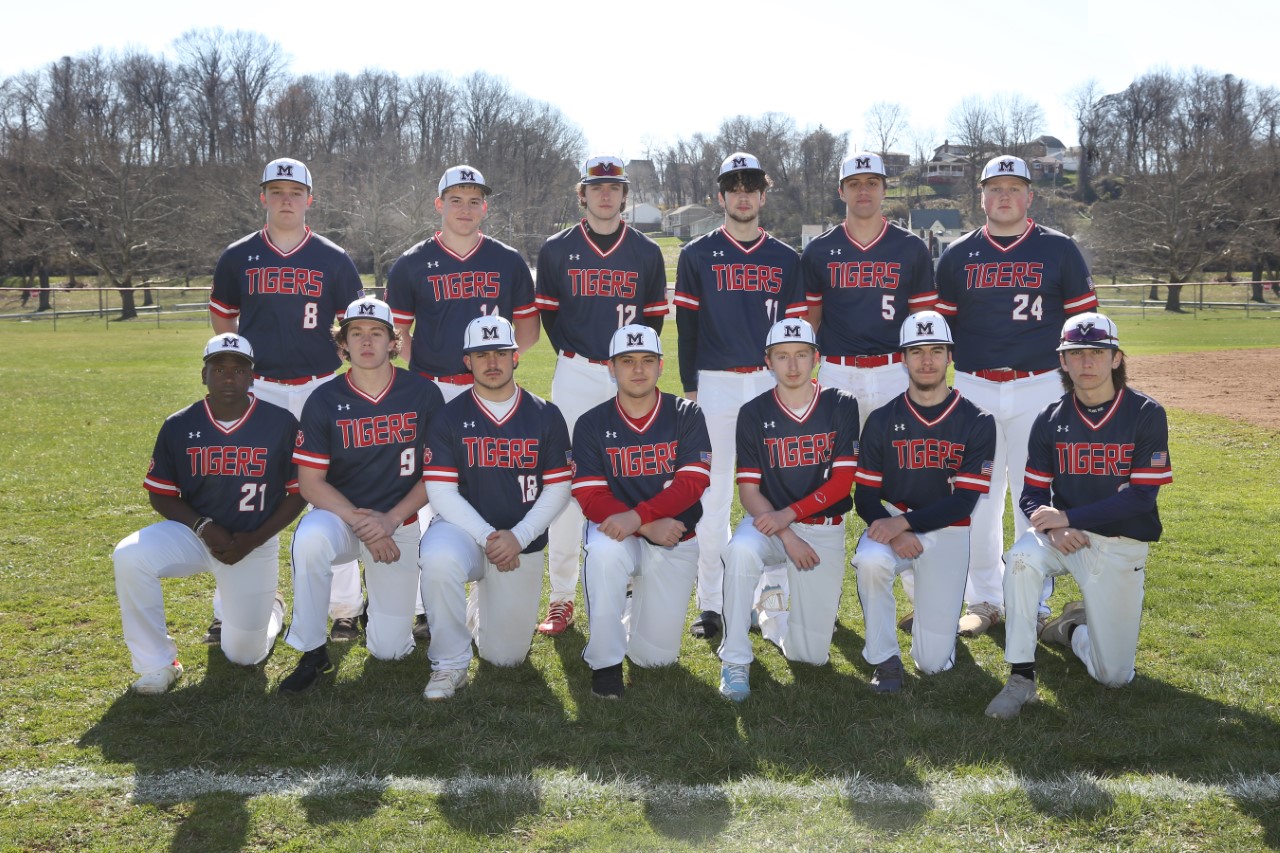 McKeesport Tigers varsity baseball players include, first row, Brady Boyle, Colin Scharritter, Duston Strom, Brayden Kovach, Jason Peterson and Ryan Tucker, and second row, Jaden Smith, Jake Miller, Logan Shiffler, Noah Marcic, Austin Riggs, Alex Reigh and Ricky Heyz. (Submitted photo)
---
For fans disappointed in the Pittsburgh Pirates, high school baseball is an exciting alternative in the Mon-Yough area.
For the first time in 23 years, East Allegheny High School's Wildcats are section champs (WPIAL Division 3A) as they advance to the playoffs and for the first time in 21 years, McKeesport Area High School's Tigers (WPIAL Division 5A) have earned a playoff spot in their conference.

But why has it been so long since these teams have had something big to celebrate? According to Ron Bishop, head coach of McKeesport's varsity team for the past nine years, it takes a long time to create a competitive team. Sometimes his players are coming together, for the first time, at the high school level.
Read More