May 31, 2022 |
By Kristen Keleschenyi | Posted in: North Versailles Twp. News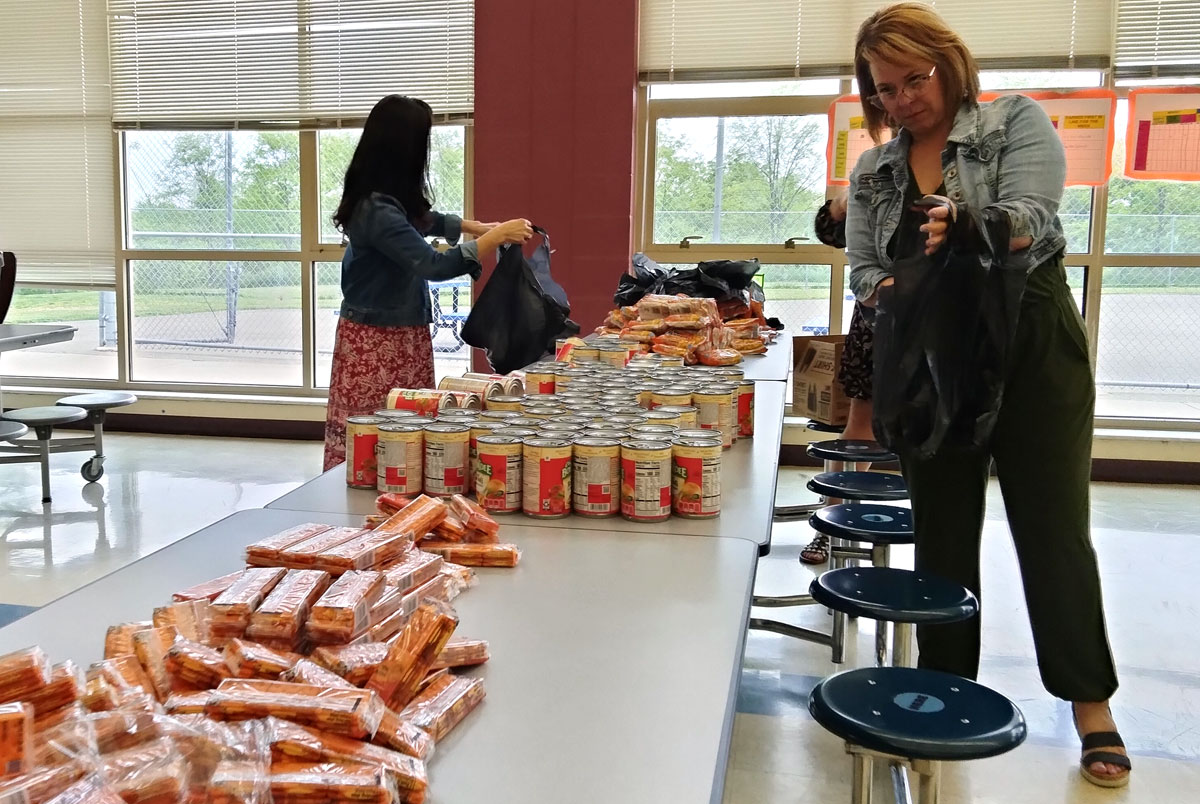 Logan Elementary School teachers Angela Turkowski and Jennifer Kolodychak volunteer to help during the Wednesday Fueling Future Wildcats food bag assembly. (Kristen Keleschenyi photo for Tube City Almanac)
---
Reading, writing and arithmetic. These are the cornerstones of elementary school learning. But in some cases, there is another component needed: Food.

At Logan Elementary School, in the East Allegheny School District, a program called Fueling Future Wildcats helps fill a need that can oftentimes go unnoticed.

"There are some kids that are almost flying under the radar, because they come to school looking like they are doing OK, but we never really know if the family is really struggling," says program coordinator Kaitlyn Gida.
Read More