---
August 30, 2022 |
By Vickie Babyak | Posted in: Commentary-Editorial
Vickie Babyak is a photographer and freelance writer from Dravosburg: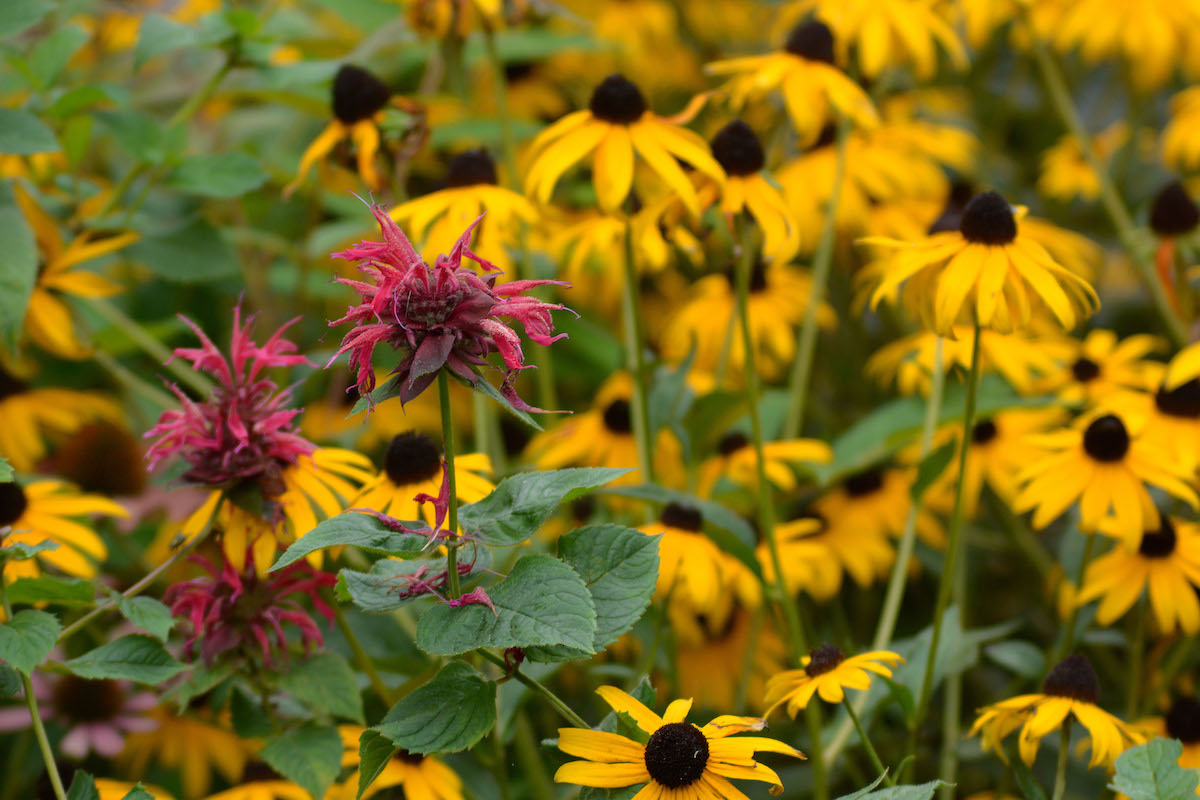 Bee balm (Monarda), native to eastern North America, and black-eyed Susans (Rudbekia hirta), native to eastern and central North America, naturalized in the western part; both plants are perennials attracting hummingbirds, bees, butterflies and other pollinating insects. (Vickie Babyak photo for Tube City Almanac)
---
The end of summer is near and the first day of autumn arrives on Sept. 22. In reaction to the shorter length of days, seasonal changes can be observed in surrounding trees and plants.
Each season displays its own beauty with growth that is attractive to humans and supportive to the environment.
Native plants are particularly important to nature and some bloom throughout autumn before winter arrives, providing necessary nourishment for a wide-range of diverse wildlife.
Read More