August 30, 2023 |
By Jason Togyer | Posted in: McKeesport and Region News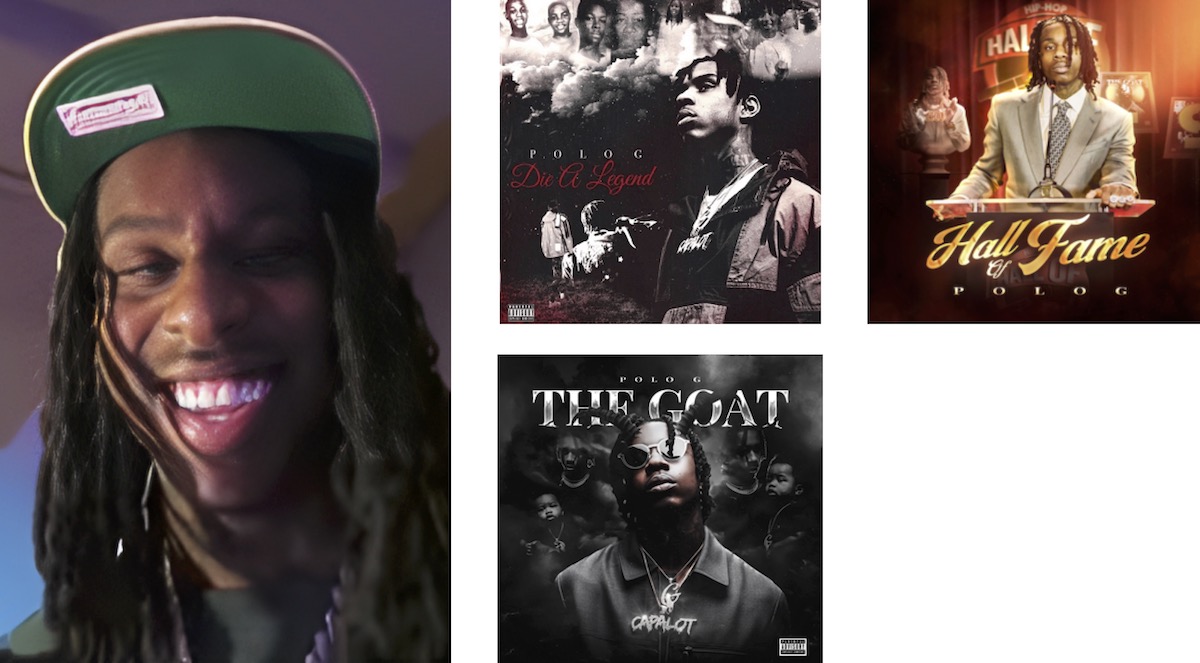 Rapper Taurus Bartlett, 24, better known as Polo G, has released three albums, each of which have sold more than 2 million copies. He's scheduled to appear in McKeesport ahead of the Sept. 15 release of his fourth album. (Photo at left by Lou Wop via Wikimedia, licensed under Creative Commons 3.0. Photos at right courtesy Columbia Records.)
---
A controversial — and highly successful — rap artist currently facing criminal charges in Los Angeles could be coming to McKeesport to perform.
According to advertisements posted on Eventbrite, Taurus Bartlett, 24, better known as Polo G, is scheduled to appear at "Club IKON" — formerly "Tube City Brew House" — on Route 48 near Olympia Shopping Center.
City officials said Wednesday they are aware of the situation and will take action, but said they could not speak further. "We are handling it," an official said, speaking on background.
"We have a lot of security — we don't compromise on that — and we're definitely looking to work with the local police to ensure our guests' safety," said real estate developer Prasad Margabandhu, co-owner of Club IKON through the company, Maya Restaurants Inc., he controls with his brother, Sivram M. Bandhu.
"We've never had any problems since we've been in McKeesport," Margabandhu said.
A ticket sale listing posted on Eventbrite advertises "an epic night of music and vibes ... get ready to groove to the beats of one of the hottest artists in the game right now ... Don't miss out on this incredible opportunity to experience Polo G's electrifying performance live!" Tickets range from $60 to $85.
Read More