---
January 21, 2020 |
By Jason Togyer | Posted in: Politics & Elections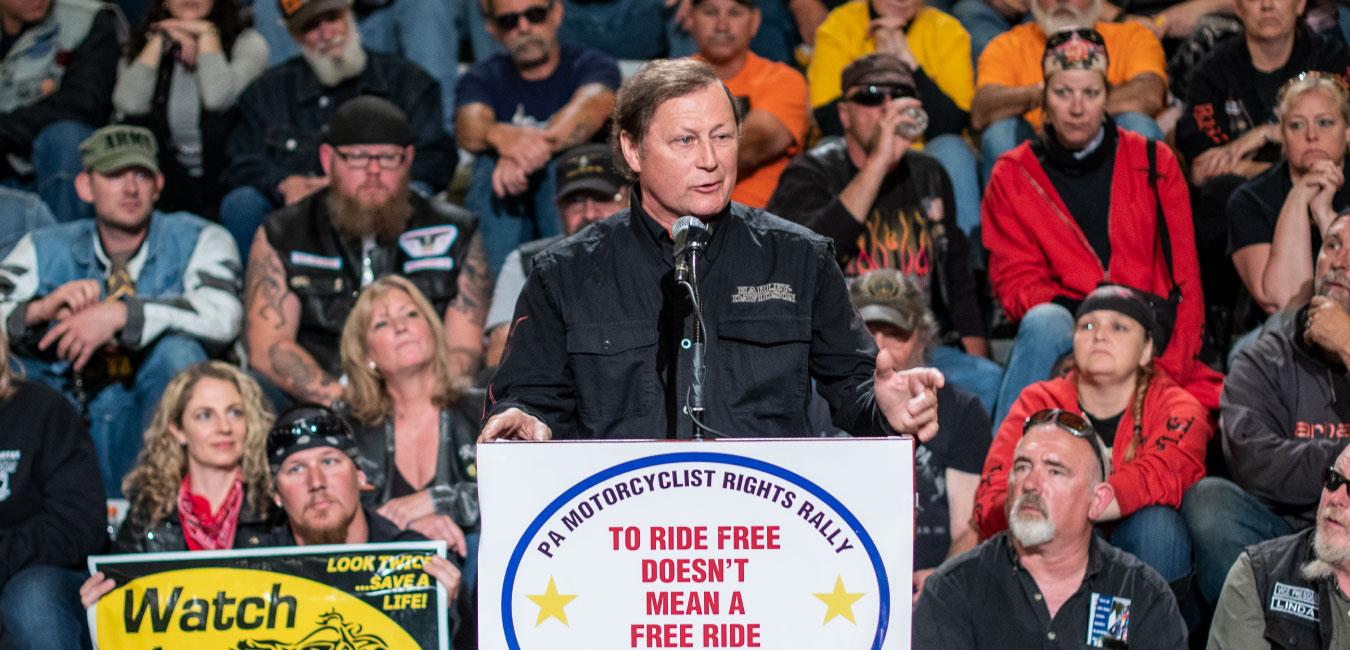 State Rep. Bill Kortz speaks at a rally of Pennsylvania motorcyclists. The Dravosburg Democrat, an avid motorcycle rider, announced his retirement on Tuesday. (Photo courtesy state Rep. Bill Kortz.)
---
State Rep. Bill Kortz confirmed Tuesday that he will not seek re-election to the Pennsylvania General Assembly in November.

In announcing his retirement, the Dravosburg resident called his 14 years as a legislator "a tremendous honor and a privilege" but said it was time for him "to take care of my health and step aside for future leaders" of his Mon-Yough district.
A former steelworker at U.S. Steel's Irvin Plant with 30 years of service, Kortz, 65, a Democrat, was first elected to the legislature in 2006 and represents the 38th District, which includes Dravosburg, West Mifflin, Glassport, Port Vue, Liberty, Pleasant Hills, South Park, Baldwin and Whitehall.
The legislature was in session on Tuesday and Kortz was not available for an interview.
Read More