---
January 13, 2021 |
By Jason Togyer | Posted in: McKeesport and Region News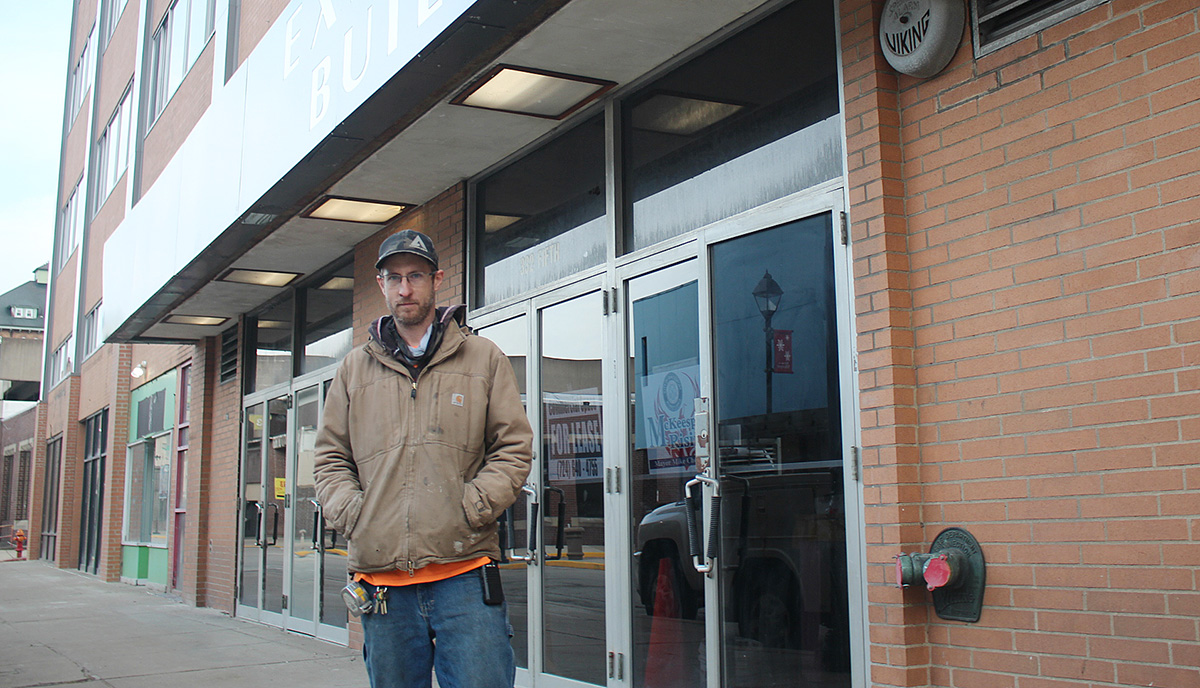 Condemned signs have been removed from the Executive Building, Downtown, whose new owner, Jonathan Stark, has four potential tenants ready for the first floor. (Tube City Almanac photo)
---
Although the "Condemned" notices were recently removed from the doors of the Executive Building on Fifth Avenue, don't expect to see a movie at the Quad Cinemas in the basement any time soon.
The seats and projection equipment are long gone, but the four auditoriums are still there, and they're still plagued by the same problem that forced the theaters to close in 1980 — they're prone to flooding.
"They're more than 20 feet below street level," said Jonathan Stark, who purchased the building in April 2020.
While the old theater spaces are likely to stay vacant, four tenants have signed letters of intent for the storefronts along Fifth Avenue, Stark said.
Read More