September 02, 2023 |
By Kristen Keleschenyi | Posted in: North Versailles Twp. News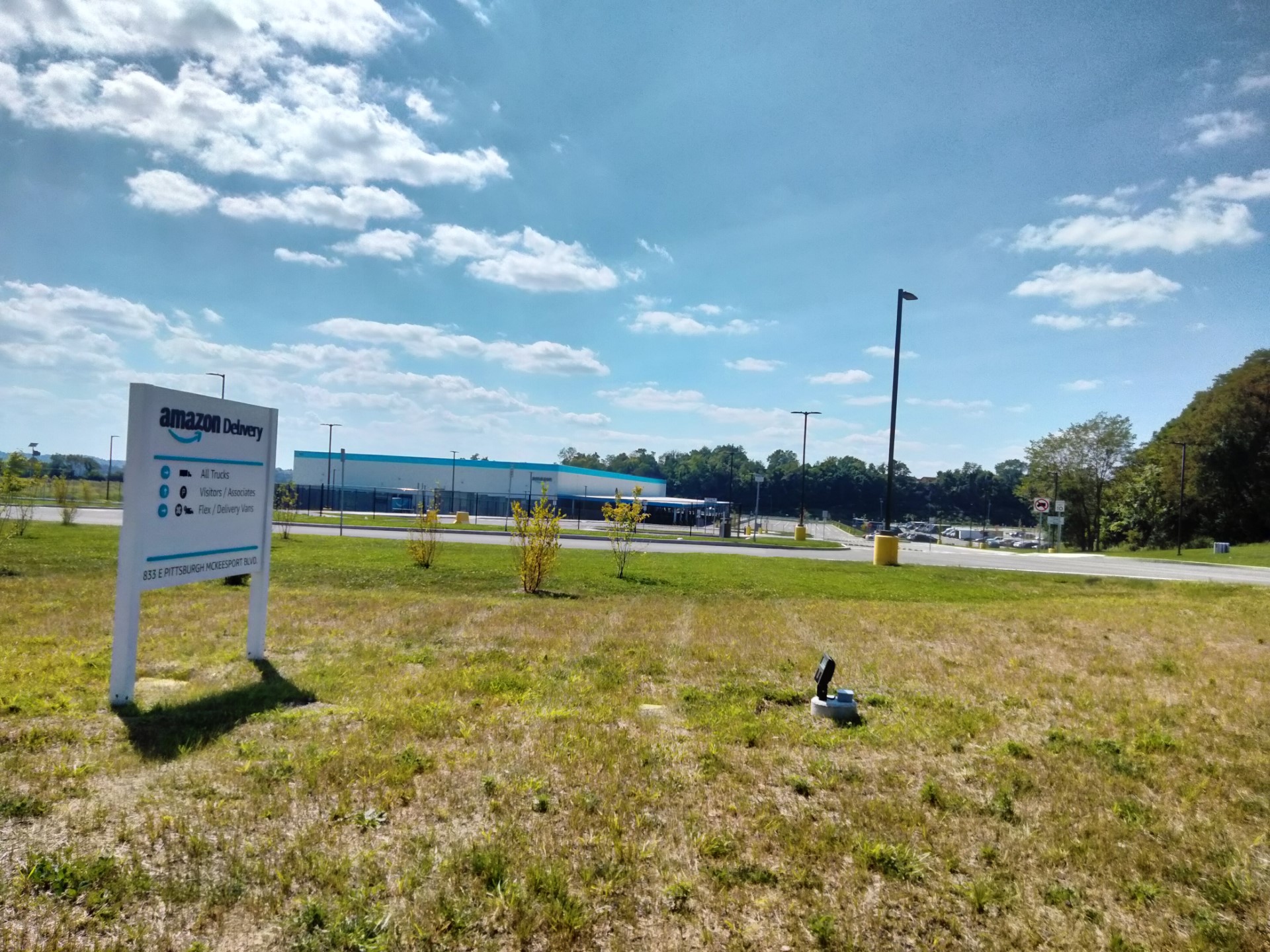 (Kristen Keleschenyi photo for Tube City Almanac)
---
Without fanfare, the new Amazon distribution facility at the site of the former Eastland Mall has opened.

"While there was no formal announcement sent out, I can confirm the site is now operational," says Sam Fisher, public relations specialist for Amazon.

Blue-gray Amazon delivery vans can now be seen driving in and out of the site on East Pittsburgh-McKeesport Boulevard. Freshly painted parking spaces are starting to fill up with employee vehicles.
Not much has been shared officially from Amazon about the day-to-day operations at the facility, which first got the green light by township Commissioners back in December 2020.
It has been a long time coming for this opening, which was hampered not only by the pandemic but also major delays in the supply chain.
Read More