December 20, 2021 |
By Jason Togyer | Posted in: McKeesport and Region News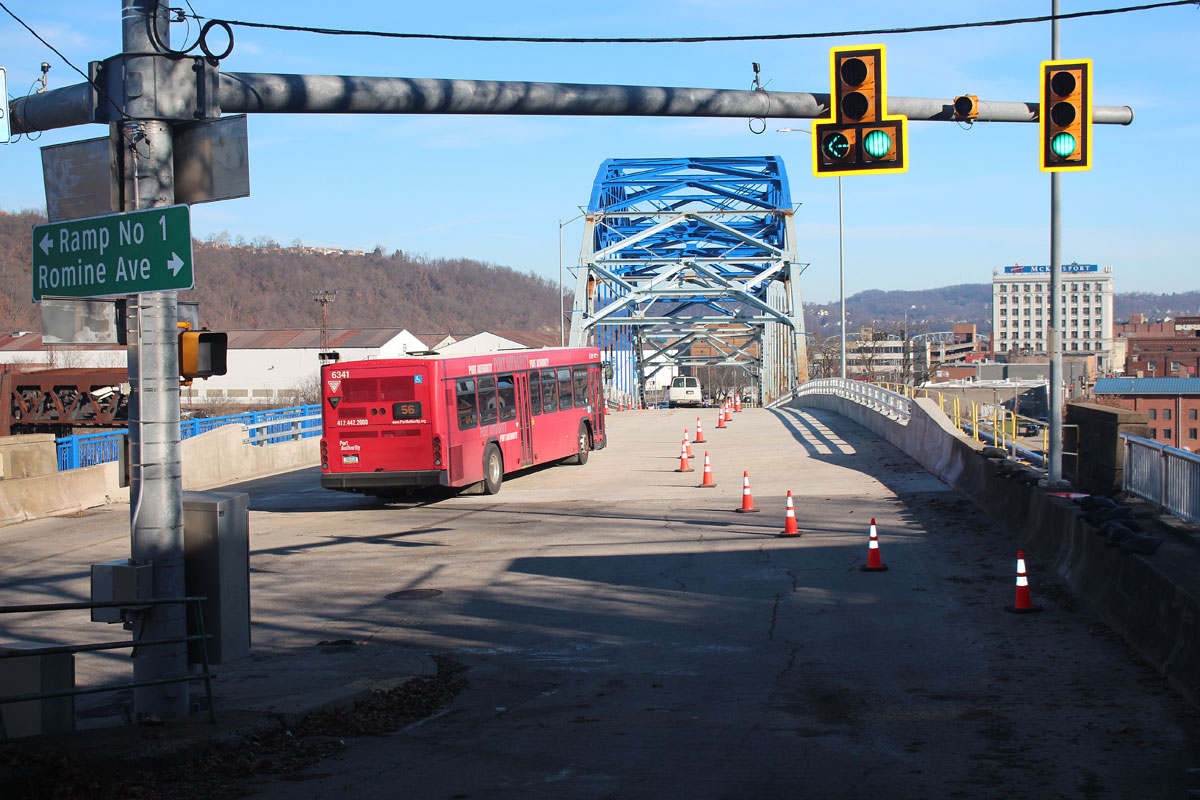 All four lanes of the Jerome Avenue Bridge have now reopened, but work on a $15.44 million rehabilitation project will continue through next year. (Tube City Almanac photo)
---
The dark blue paint on the Jerome Avenue Bridge is there to stay, and is a homage to the red and blue colors of the McKeesport Area School District, a spokesman for the state Department of Transportation said.
Last week, all four lanes of the bridge reopened to traffic after being restricted to one lane since March 2021. Single-lane restrictions will continue on the bridge weekdays from 9 a.m. to 3 p.m. through the spring of 2022, but traffic will be maintained in each direction, said Steve Cowan, spokesman for PennDOT District 11.
Built in 1937 by Allegheny County, the bridge connects West Fifth Avenue and Lysle Boulevard over the CSX Railroad tracks and the Youghiogheny River. Up to 11,000 vehicles per day cross the span, PennDOT statistics indicate.
Read More