October 27, 2022 |
By Elizabeth Laughlin | Posted in: McKeesport and Region News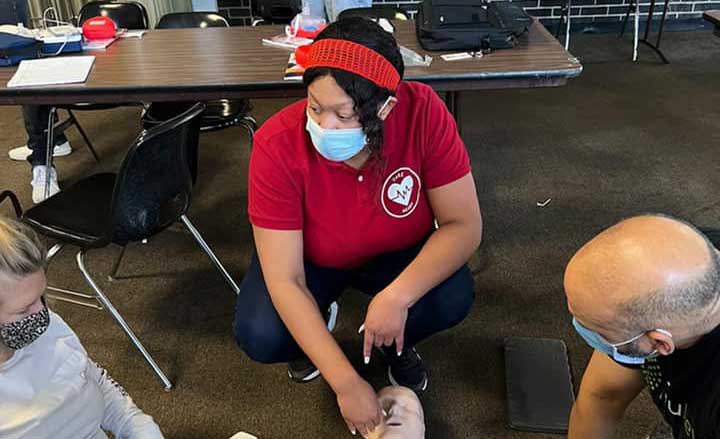 Shalay Williams, founder of Care Heart CPR, conducts a training course. The building and other tenants were displaced when a natural gas explosion heavily damaged a small-business incubator on Ninth Avenue, Downtown. (Submitted photo courtesy Care Heart CPR, via Facebook)
---
For business owner and licensed nurse Shalay Williams, saving lives is the top priority.
"If I can train one person to save another, I've done my job," Williams said.
Shalay Williams is a practical nurse with 13 years of experience. She graduated from UPMC St. Margaret School of Nursing, located in Pittsburgh. She opened Care Heart CPR, an emergency-training service, in July 2021.
Until Aug. 2, the business was located on Ninth Avenue in McKeesport, at Penn State Greater Allegheny's small-business incubator, the Mon Valley LaunchBox.
That morning, a devastating natural gas explosion heavily damaged several businesses supported by the LaunchBox, including Care Heart, Painting with Rissa and The Fry Bar.
Read More