July 21, 2020 |
By Staff Reports | Posted in: Announcements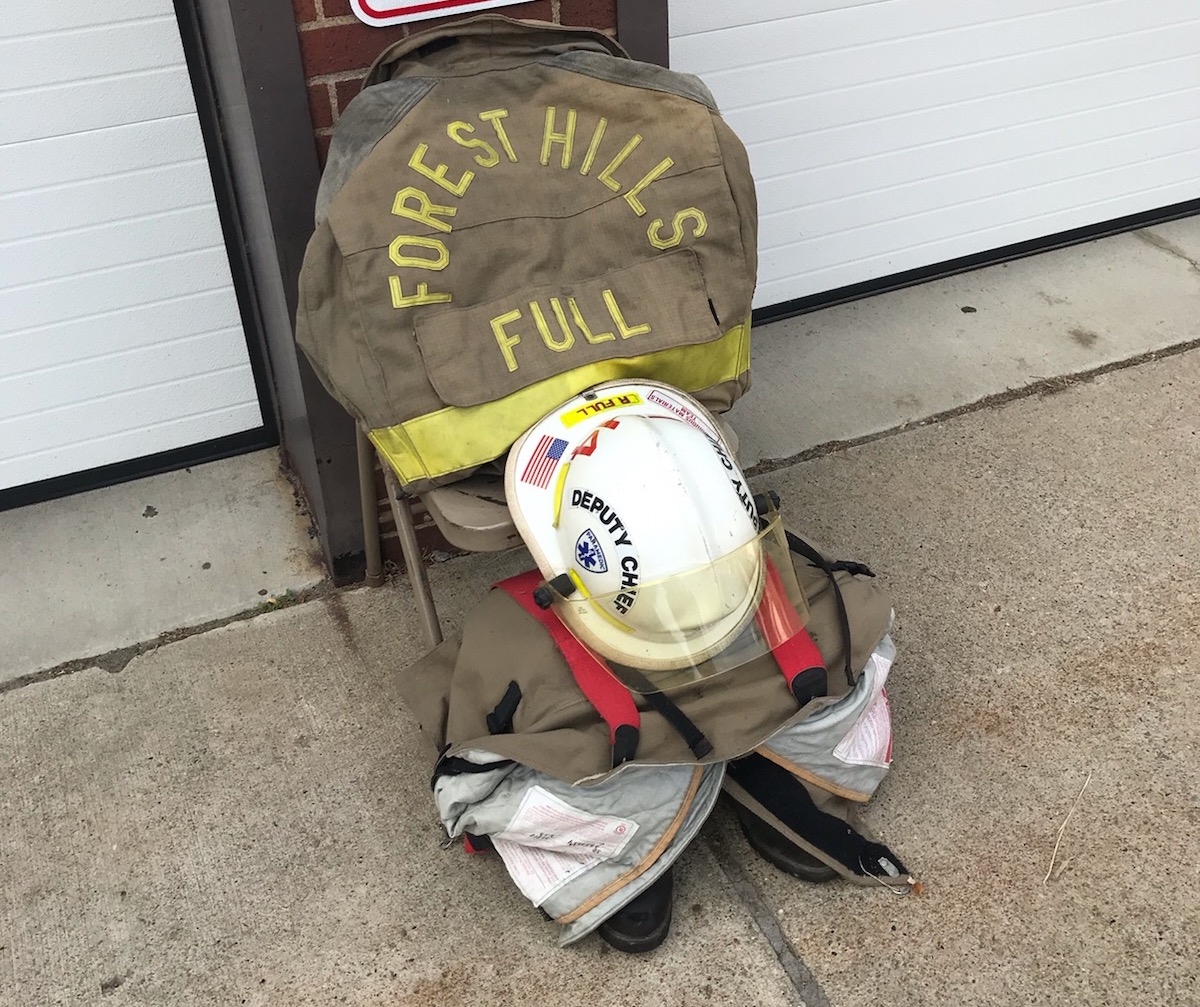 Bob Full's turnout gear and helmet were displayed at the entrance to the Forest Hills Volunteer Fire Department in tribute to the former chief of Allegheny County Emergency Services, who died Friday at 65. (Bob Janis photo/special to Tube City Almanac)
---
Friends and colleagues are remembering a longtime firefighter and emergency responder who helped create Allegheny County's 9-1-1 emergency dispatch center.
Bob Full died Friday at age 65.
A life member of the Forest Hills volunteer fire department, Full served as Allegheny County fire marshal from 1998 to 2011 and chief deputy director of the Pennsylvania Emergency Management Agency from 2011 to 2015, and was a familiar, calming presence at disaster and emergency scenes.
Read More