September 10, 2021 |
By Kristen Keleschenyi | Posted in: North Versailles Twp. News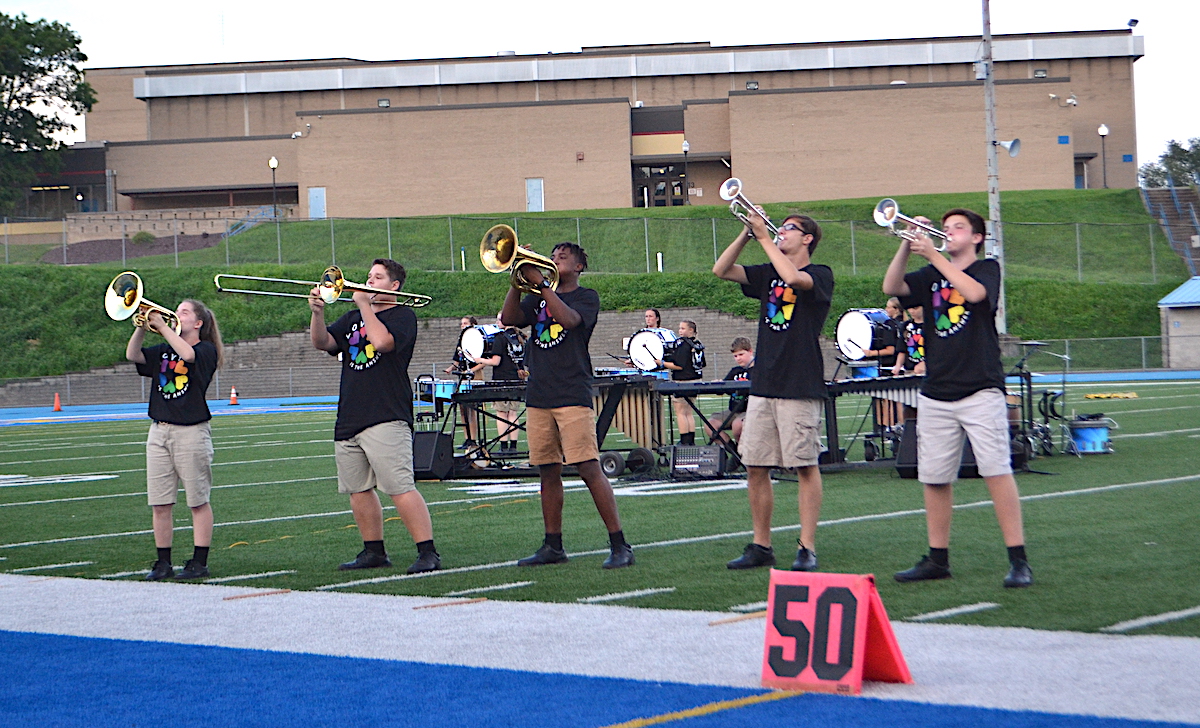 East Allegheny High School band members Sophia Scuilli, Jacob Ankney, Wayne Burnam, Daniel Cipcic and Austin Phelan turn up the brass. (Kristen Keleschenyi photo for Tube City Almanac)
---
The theme of this year's show for the East Allegheny High School marching band is love. "Love is the Answer" had a sneak preview for friends and family at Churchman Stadium on Aug. 28 and debuted to the public at Sept. 4's football game at Serra Catholic High School.
The three songs featured include "Can't Help Falling in Love," "Crazy Little Thing Called Love" and "After The Love Has Gone." The show's message is something band director Justin Rosco says wasn't an accident.

"We wanted something positive and fun," he says.

This year's band is one of the smallest Rosco has worked with during his career at EA, with just 40 members, 12 of whom are in the color guard.
Read More