April 24, 2015 |
By Jason Togyer | Posted in: News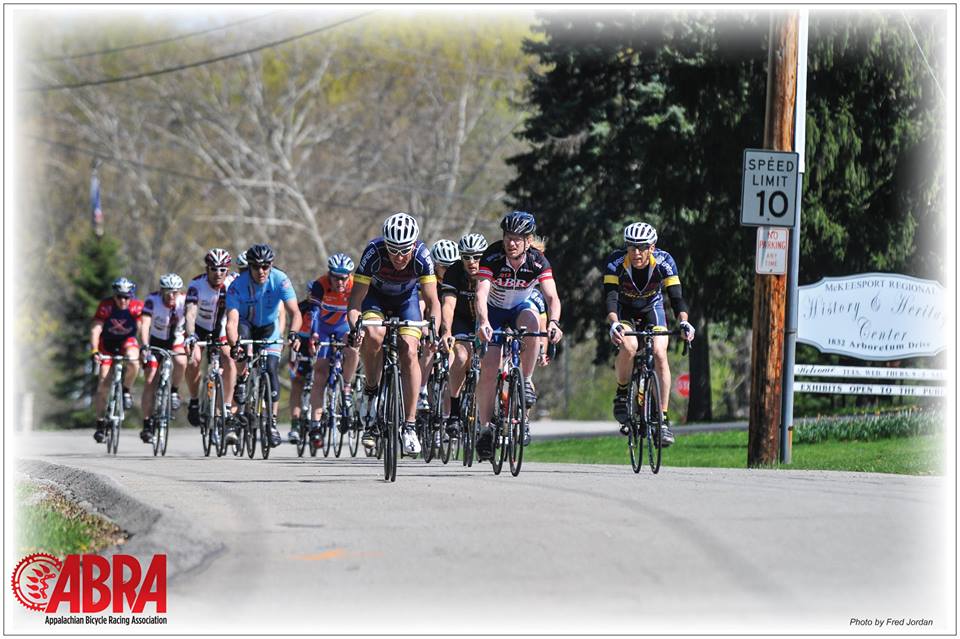 (Fred Jordan photo courtesy
Appalachian Bicycle Racing Association via Facebook.)
. . .
Bike racing enthusiasts from around the eastern United States will come to Renziehausen Park tomorrow (April 25) for the third-annual McKeesport Grand Prix.
The race on a 0.8 mile course on the streets in and around the park is sponsored by the Appalachian Bicycle Racing Association and is officially sanctioned by USA Cycling, the national governing body for bicycle racing in the United States.
Racers from Pennsylvania, New York, Illinois, West Virginia, Maryland, Ohio and North Carolina are expected to participate. The first race begins at 10 a.m. and the last race gets underway at 2 p.m.
Spectators are welcome, but the race requires the closing of part of Eden Park Boulevard near the park. In addition, the McKeesport Regional History & Heritage Center also will be closed tomorrow.
Read More