---
November 24, 2021 |
By Jason Togyer | Posted in: McKeesport and Region News
Updated with comment from CVS.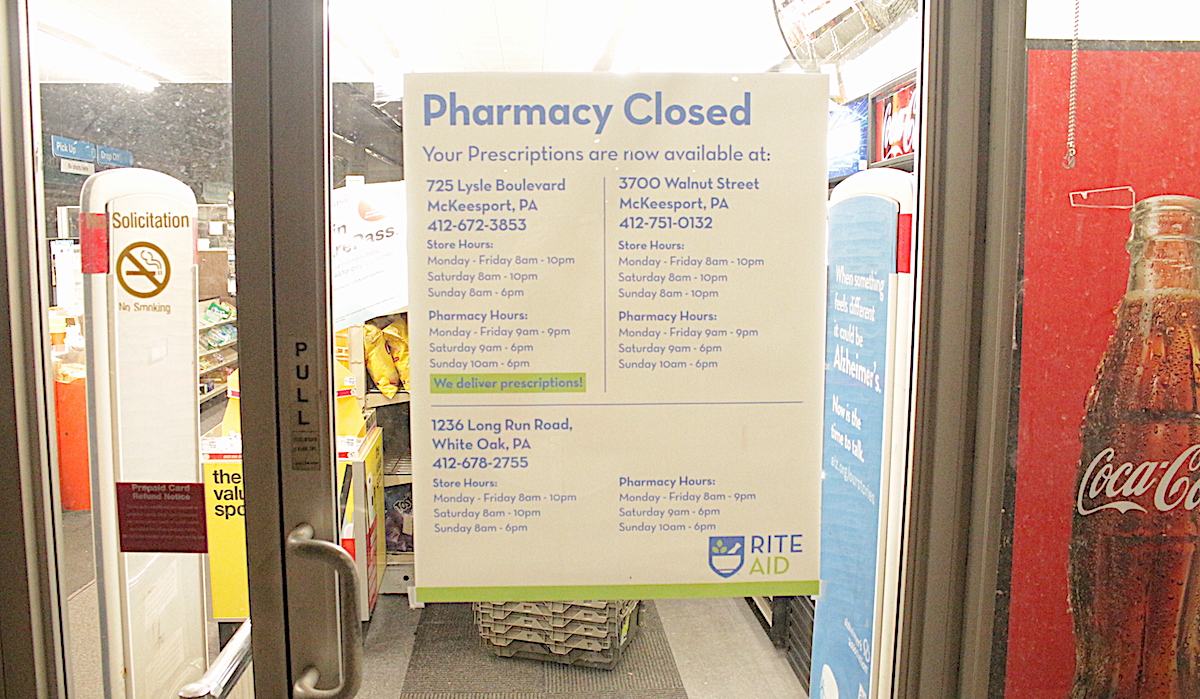 (Tube City Almanac photo)
---
Arrivals at Saturday's "Salute to Santa" parade who thought they might stop at the CVS Pharmacy on Fifth Avenue for a beverage or a snack got a lump of coal instead.
CVS "made the difficult business decision to close the CVS Pharmacy store located at 311 Fifth Ave. in McKeesport on Nov. 11," said Matt Blanchette, a spokesman at the company's headquarters in Woonsocket, R.I.
"We understand the disappointment of our closing store's neighbors and customers," he said. "The closure of this store is not a reflection of the hard work and dedication of our employees," and all employees were offered "comparable roles" at other CVS locations, Blanchette said.
Last week, CVS announced plans to close up to 900 stores over the next three years.
Read More