---
January 01, 2020 |
By Jason Togyer | Posted in: History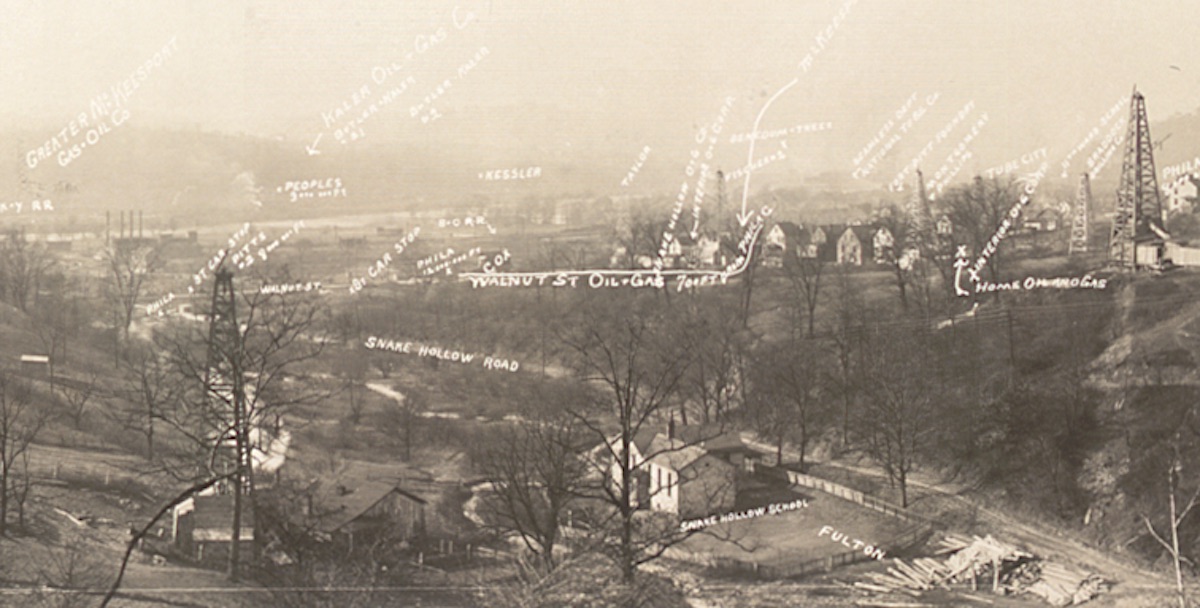 The last time McKeesport entered the "twenties," the boom was on — the gas boom, that is.
In August 1919, two men, Samuel J. Brendel of West Newton and David Foster of McKeesport, began drilling a well near present-day Renziehausen Park on what Brendel later called "a hunch."
Their well, in what was then called "Snake Hollow," struck natural gas. A lot of it — 40 million to 60 million cubic feet of natural gas per day, at first.
By the end of 1919, the famous "McKeesport Gas Boom" had begun. From across the United States, people moved to McKeesport to get jobs drilling wells. Many more people bought shares of stock in hundreds of drilling companies — most of which would turn out to be worthless.
Read More