February 28, 2021 |
By Vickie Babyak | Posted in: McKeesport and Region News
Editor's Note: During the final week of Black History Month 2021, Vickie Babyak is taking a look at some local community leaders and entrepreneurs.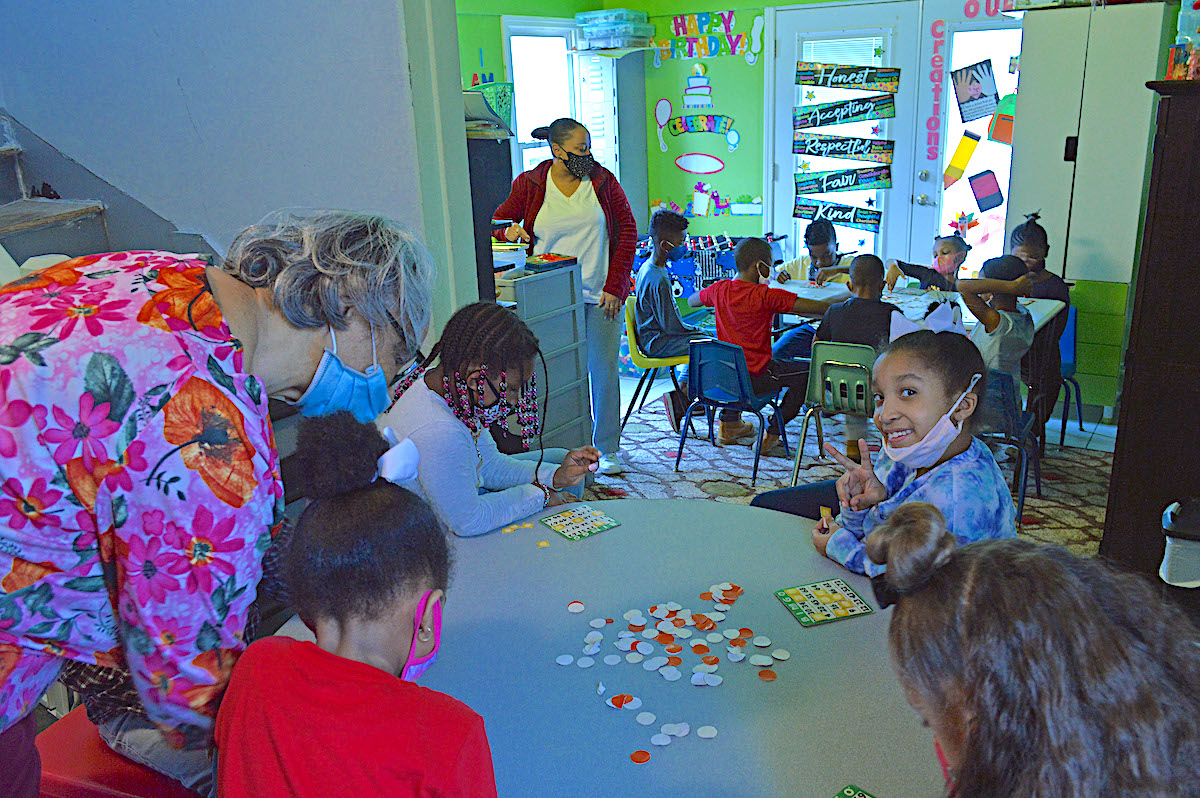 Employees and children at A Developmental Journey Christian Childcare enjoy an after-school game of bingo. (Vickie Babyak photo for Tube City Almanac)
---
Anica Jones-Paige will celebrate a milestone soon: A Developmental Journey Christian Childcare, the group site she founded and owns, will mark its 21st year in business in June.
That means she'll soon be serving a second generation of children and their families in McKeesport.
Jones-Paige started with family care, then moved into center care, and presently provides group site care. ADJ is at full enrollment with 12 children, and some of them have been with the center since they were infants.
In the past, Ms. Paige's child care center included infants, toddlers, preschoolers and school age children. More recently, her facility is limited to school age children.
Read More