April 02, 2020 |
By Richard Finch Jr. | Posted in: Duquesne News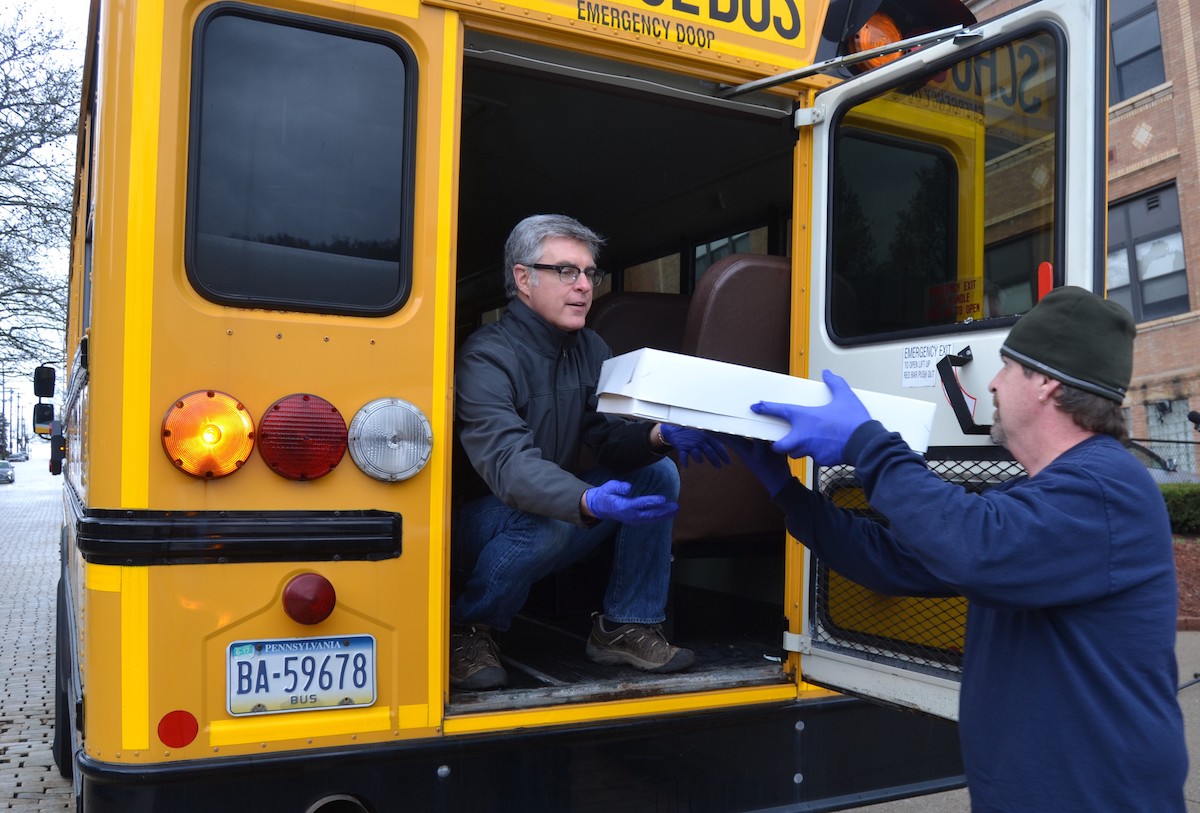 Patrick Dowd of Allies for Children passes meals to Rob Quigg of Eat 'n Park during a delivery on Wednesday. (Richard Finch Jr. photo for Tube City Almanac)
---
School may be out across Pennsylvania, but buses are still on the streets in Duquesne, delivering lunches to students at each of five regular bus stops, with the help of Eat 'n Park and funding from PNC Foundation.
The school district developed the plan to deliver meals to students during the statewide school shutdown in cooperation with Eat 'n Park, Pennsylvania Coach Lines, United Way of Southwestern Pennsylvania, PNC Foundation, Allies for Children and 412 Food Rescue.
Duquesne is not the first school district to deliver meals to bus stops. A similar program is in place in Pittsburgh Public Schools through a joint initiative with A+Schools, the Latino Community Center and 412 Food Rescue.
"We offer breakfast and lunch meals on Monday that include food for Monday and Tuesday," said Sue Moyer, district superintendent. "On Wednesday we provide food for Wednesday through Friday, families can come right to the bus stop, we are able to provide food not only for students, but for their families as well."
Read More