February 23, 2021 |
By Vickie Babyak | Posted in: McKeesport and Region News
Editor's Note: During the final week of Black History Month 2021, Vickie Babyak is taking a look at some local community leaders and entrepreneurs.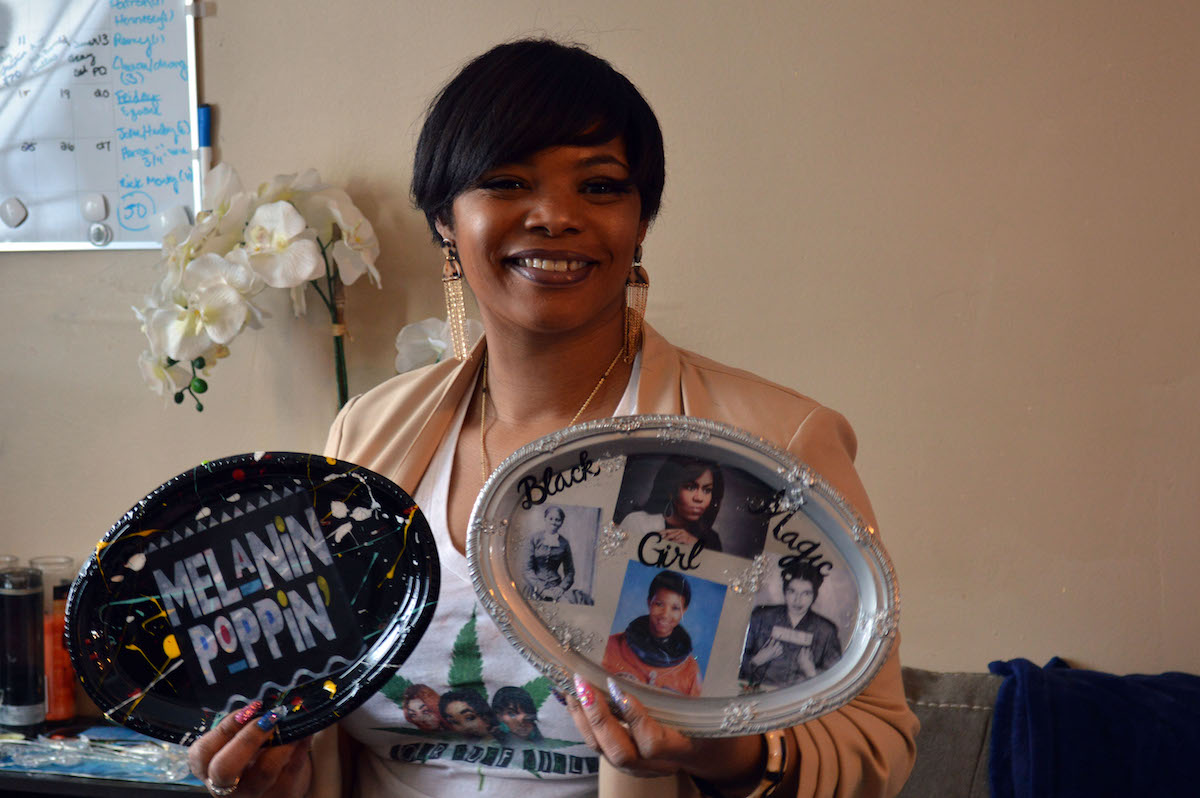 Emmau Crosby holding up two of her hand-crafted, custom ordered trays. (Vickie Babyak photo for Tube City Almanac)

---
Emmau Crosby is a McKeesport business owner, a mom, an artist, entrepreneur and the CEO of Sour Puff Girls LLC. "I love my diverse roles and consider it a win-win situation, even though everything is a balancing act," Crosby says.
Crosby finds herself extremely busy with three children, ages 10, 6 and 8 months old. She manages her home, creates art, and markets her merchandise at trade shows.
"Other women have told me that I'm an inspiration," says Crosby. "It gives me a sense of pride to know I can encourage others." She stays focused and her motto is "Powerful Women with High Standards."
Read More