May 19, 2022 |
By Adam Reinherz | Posted in: McKeesport and Region News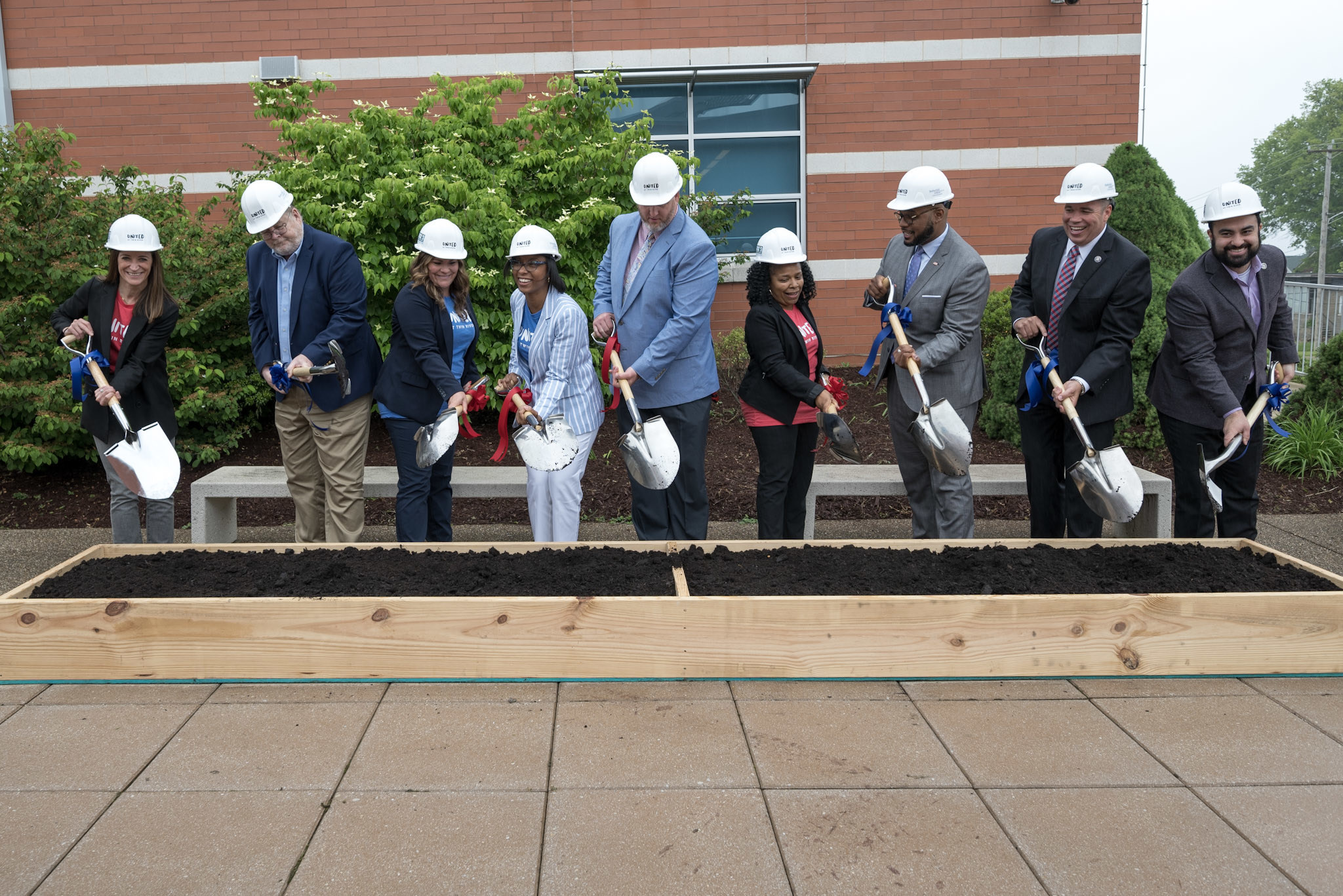 Guests at the launch event of United at Twin Rivers included Aimee Watters, executive director of the Dick's Sporting Goods Foundation; Tim Joyce, chief of staff for state Sen. Jim Brewster; Jackie Castma, associate executive director of the Dick's Sporting Goods Foundation; Brandy Daye, assistant principal, Twin Rivers; district superintendent Mark Holtzman Jr.; Tia Wanzo, assistant superintendent; state Rep. Austin Davis; McKeesport Mayor Michael Cherepko; amd state Rep. Nick Pisciottano. (Submitted photo)
---
McKeesport Area School District and the Dick's Sporting Goods Foundation have symbolically broken ground on a new effort to support local students and their families.
The partnership was announced Thursday at Twin Rivers Elementary School, which will be renamed "United at Twin Rivers" beginning with the next academic year.
Investment from Dick's will provide increased staffing, improved facilities and a restructured school day allowing greater individualized student support, said Sarah Cassella of Dick's Sporting Goods. The model is designed to help students and families focus on building healthy minds, bodies and relationships, she said.
Read More