September 16, 2021 |
By Sarah Turnbull | Posted in: McKeesport and Region News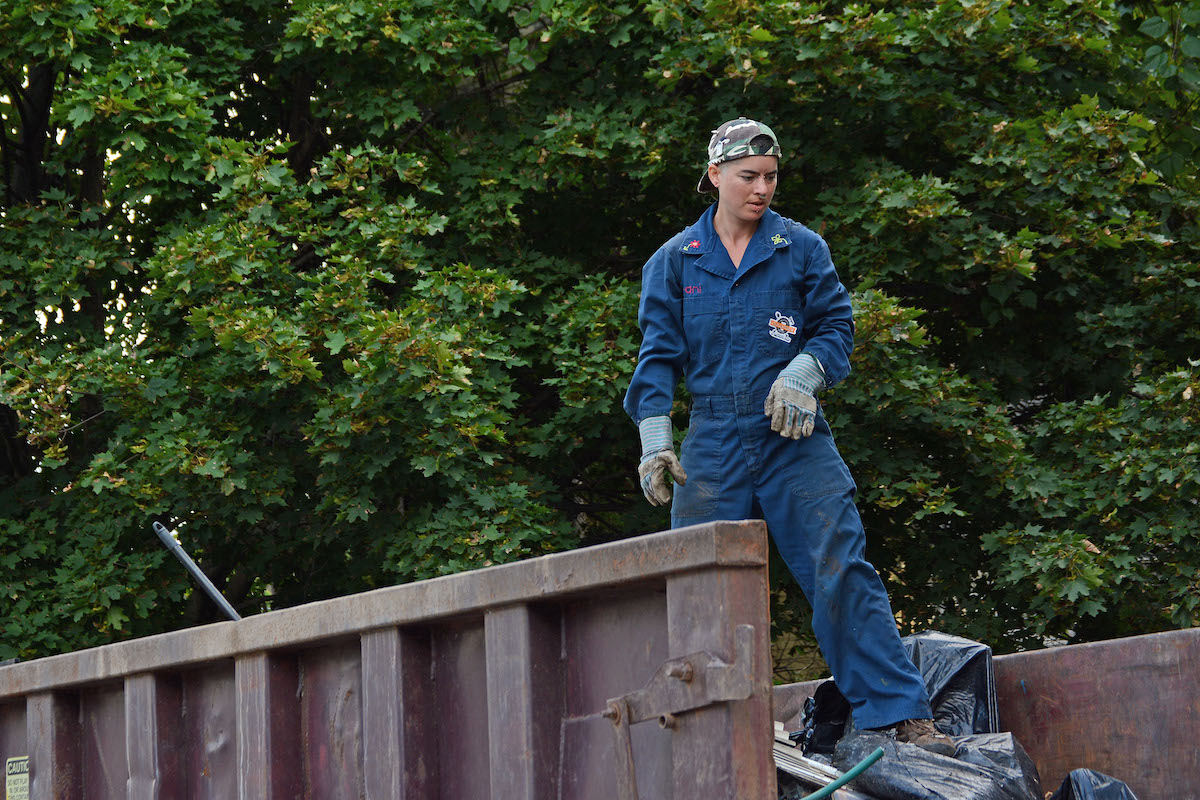 Dani Kramer, land-based program coordinator for Allegheny CleanWays, gives direction to a crew of "DumpBusters" cleaning up illegally dumped trash along Federal Street in the city. (Vickie Babyak photo for Tube City Almanac)
---
In just three hours last week, a team of "DumpBusters" removed more than 7,000 pounds of junk and 21 old tires from an abandoned home on Federal Street in McKeesport.
How did the team — including 13 volunteers from Compass AmeriCorps — keep from getting overwhelmed when confronted with all of that trash on Sept. 10?
Lexi Garcia, a native of Ann Arbor, Mich., said it helped to remember they were changing a community, a little bit at a time.
"It's easy to feel hopeless about how one person can make a difference," Garcia said. "But you have to keep that passion going."
Read More