June 05, 2023 |
By Staff Reports | Posted in: McKeesport and Region News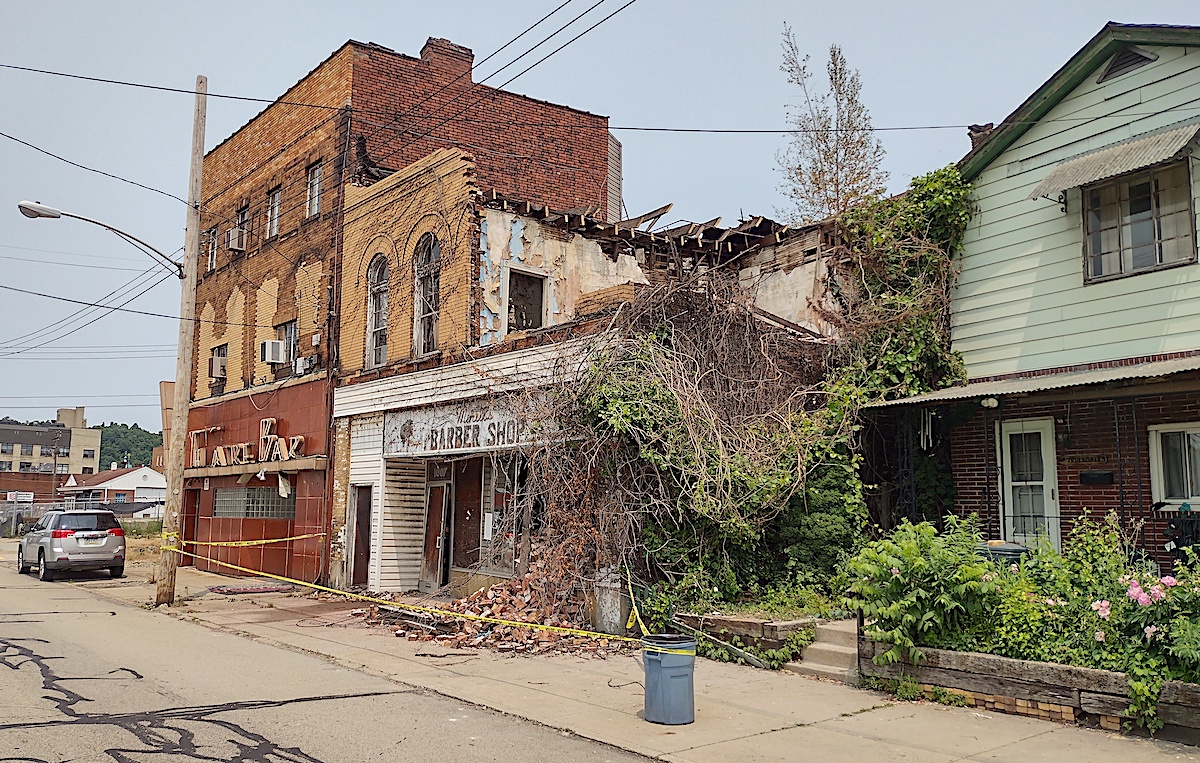 The vacant Frank Mikell barber shop on Walnut Street is being demolished under a contract awarded to West Mifflin-based Minniefield Demolition Services. (Tube City Almanac photo)
---
Four contractors are simultaneously working together to demolish approximately 300 vacant and abandoned buildings in the city this spring and summer, officials said.
A.J. Tedesco, city community development director, said some of the buildings currently being targeted are under contracts that were awarded in 2022.
Among the buildings currently being demolished is the former Frank Mikell's Barber Shop on Walnut Street in the Third Ward. Contrary to rumors, the building did not collapse, but it is being demolished by hand, slowly, to avoid damage to neighboring structures, Tedesco said.
Read More