April 07, 2021 |
By Staff Reports | Posted in: McKeesport and Region News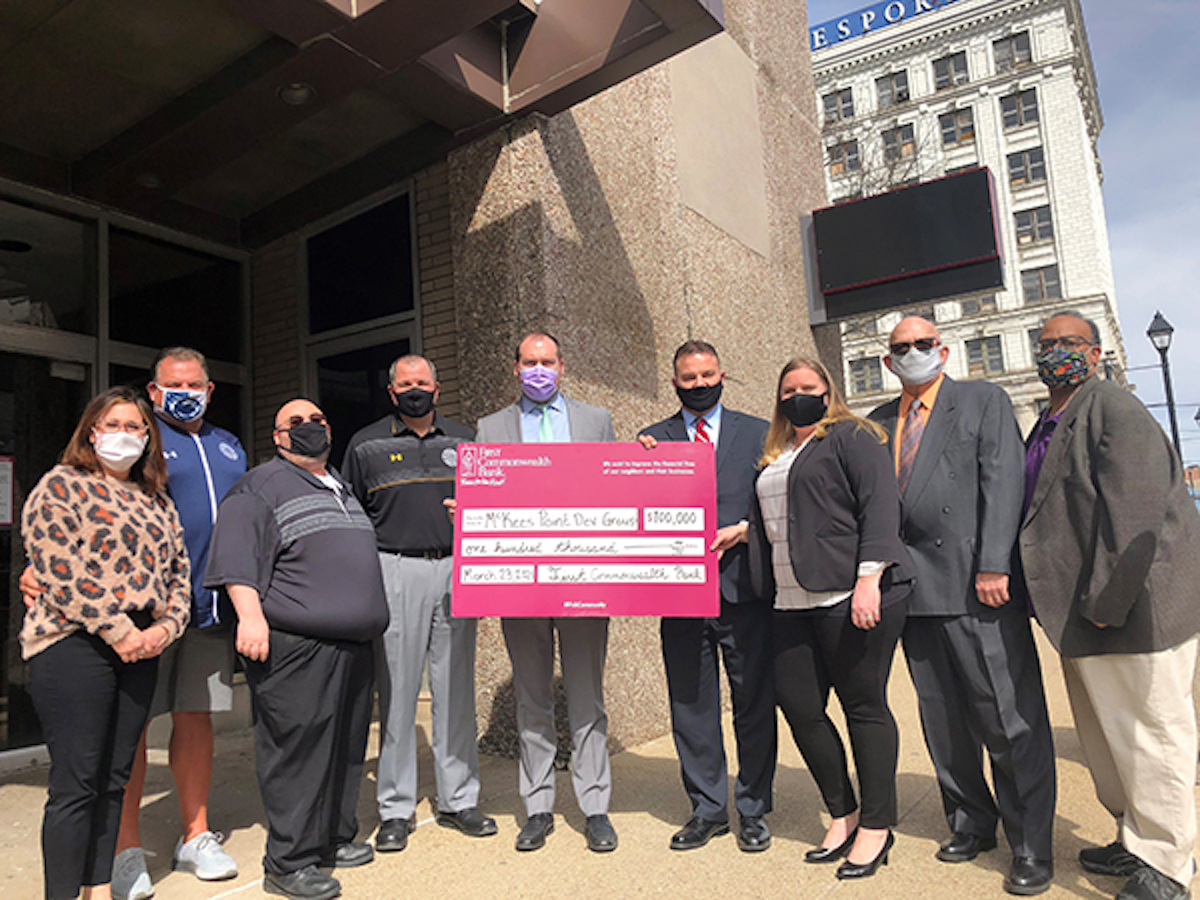 Accepting this year's $100,000 payment toward the city's neighborhood assistance program are Melissa Ernst, secretary of the McKeesport redevelopment authority; city Councilman Jim Barry; A.J. Tedesco, community development director and executive director of the redevelopment authority; McKeesport Mayor Michael Cherepko; Evan Zuverink, community reinvestment act officer for First Commonwealth Bank; Scott Vidovich, market leader for First Commonwealth Bank; Kristen Lupari, White Oak branch manager; Paul Sturgess, member of the redevelopment authority; and Stu Wilson, president of the redevelopment authority. (Submitted photo)
---
First Commonwealth Bank has donated its former Downtown location to the city's redevelopment authority.
Jonathan Longwill, vice president and media relations specialist for the Indiana, Pa., based bank, said the building at 225 Fifth Ave. has been donated to facilitate ongoing redevelopment work in McKeesport's central business district.
The bank is also participating in McKeesport's six-year, $2.7 million neighborhood assistance program to remove blight and renovate homes, and recently presented the city with its $100,000 annual installment.
Read More