February 12, 2023 |
By Jason Togyer | Posted in: McKeesport and Region News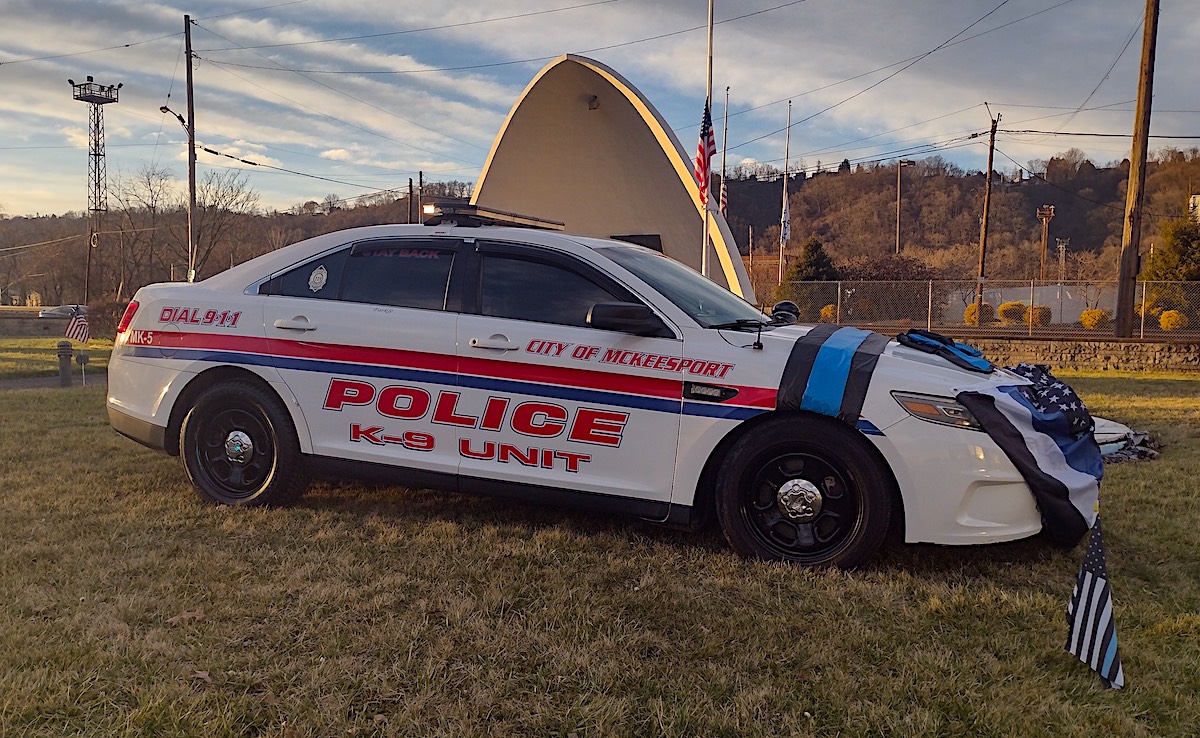 A McKeesport patrol car has been decorated with bunting and parked at the city's war memorial on Lysle Boulevard in honor of Officer Sean Sluganski, 32, who died Feb. 6. A city man has been charged with fatally shooting Sluganski and seriously wounding Officer Chuck Thomas Jr., 35. (Tube City Almanac photo)
---
After the murder of Brackenridge police Chief Justin McIntire in January, North Hills attorney Ed Kress distributed signs throughout the community saying "We support our police."
He was hoping not to have to repeat the gesture for a long time.
But Kress and former state Rep. Marc Gergely of White Oak, who were fraternity brothers at Indiana University of Pennsylvania, found themselves pressed into service again after McKeesport police Officer Sean Sluganski was shot to death on Feb. 6, and fellow Officer Chuck Thomas Jr. was injured.
This weekend, they've been working hard to get up to 1,500 signs distributed along the planned route of Sluganski's funeral on Tuesday.
Read More