August 16, 2021 |
By Bonnijean Cooney Adams | Posted in: Entertainment, McKeesport and Region News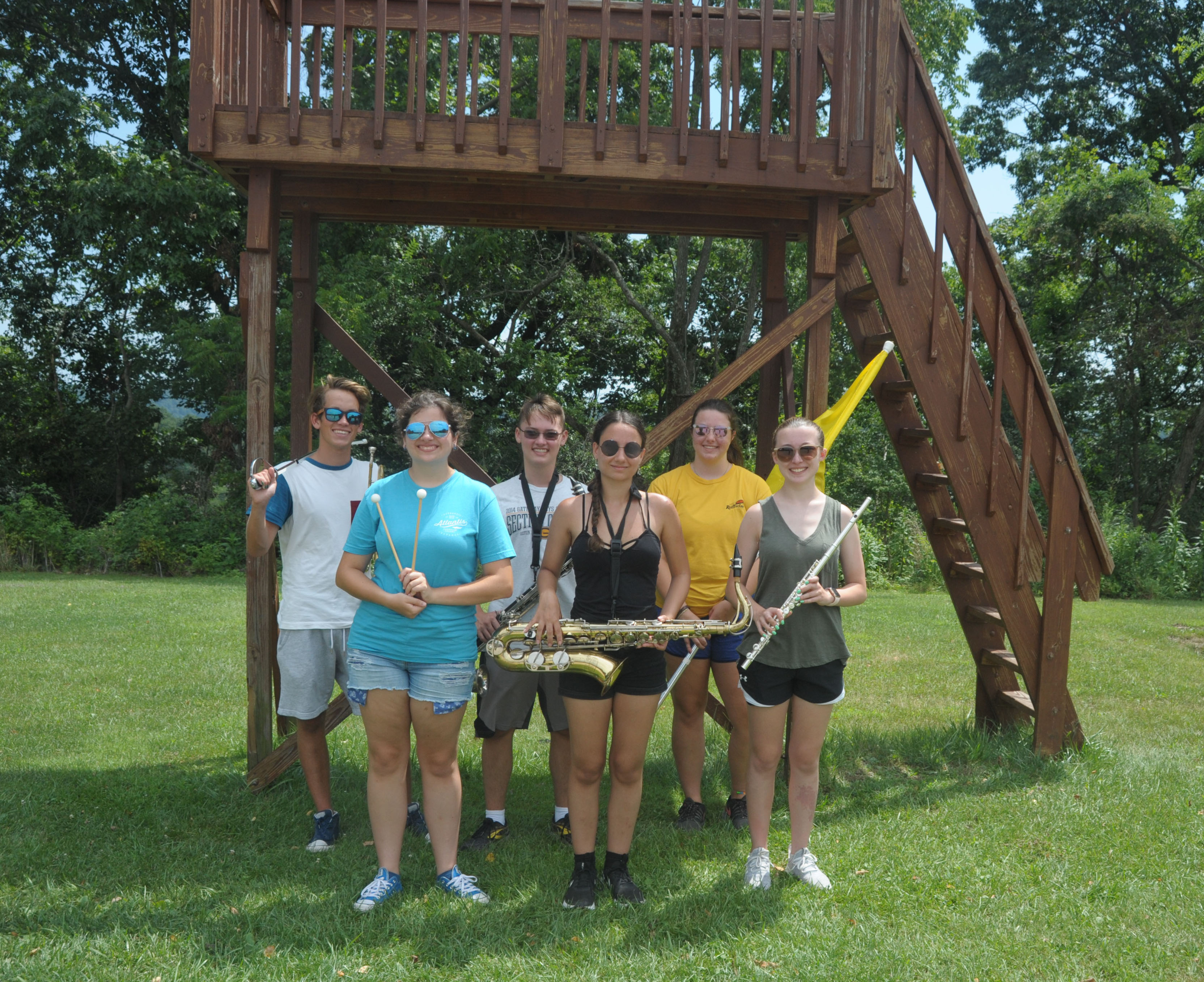 Serra Marching Band student leaders are, in front from left, drum major Abigail Bernick, tenor sax soloist Maigen McGinty, and flute soloist and heroine Paige Rock. In back are Joe Crossen, drum major, trumpet soloist, and matador; bass clarinet soloist Jordan Premozic; and color guard captain Madalyn Peairs.
---
Surprises and finishing touches still were being tweaked as Serra Catholic High School's marching band students and adult personnel completed the first week of camp for "El Matador" on Aug. 13.
"This year's show is about a matador who falls in love with a beautiful lady in the crowd," band director Jesse Bush said. "There is of course a bullfight in the show, and hopefully a really awesome ending that I don't want to spoil."
Drum major Joe Crossen has a trumpet solo. In addition to his musical talents, he's tasked with bringing the story of the matador to life.
Read More