August 31, 2016 |
By Mike Mauer | Posted in: McKeesport and Region News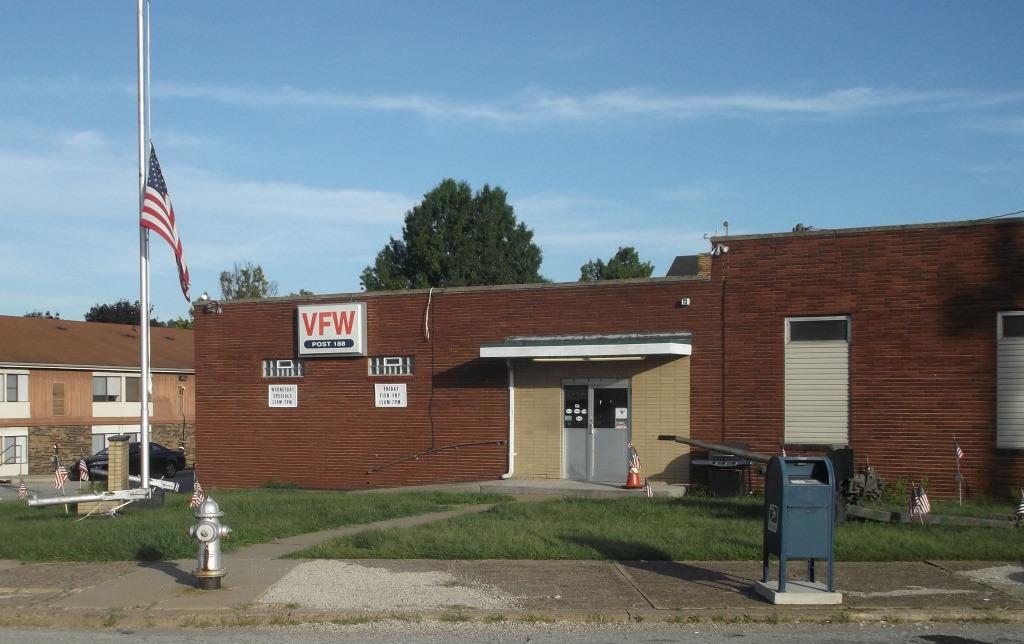 After nearly a century of service to Duquesne, Veterans of Foreign Wars Post 188 Raymond C. Burns is no more. Citing declining membership and dwindling finances, the post turned in its charter following a meeting with VFW District 29 officials Tuesday.
The physical trappings of a once active post were still there at the close of the meeting. A 57 mm anti-tank gun made in 1942 graced the outside of the building. A memorial dedicated to local servicemembers lost in World War I, World War II, Korea and Vietnam was in the foyer directly across from the main entrance.
But this history ended after VFW Post 188 Commander Elizabeth Salvador banged her gavel to close the organization's final vote. Roughly one dozen of the unit's remaining members voted unanimously to turn in the charter.
Read More