August 29, 2021 |
By Staff Reports | Posted in: Announcements, McKeesport and Region News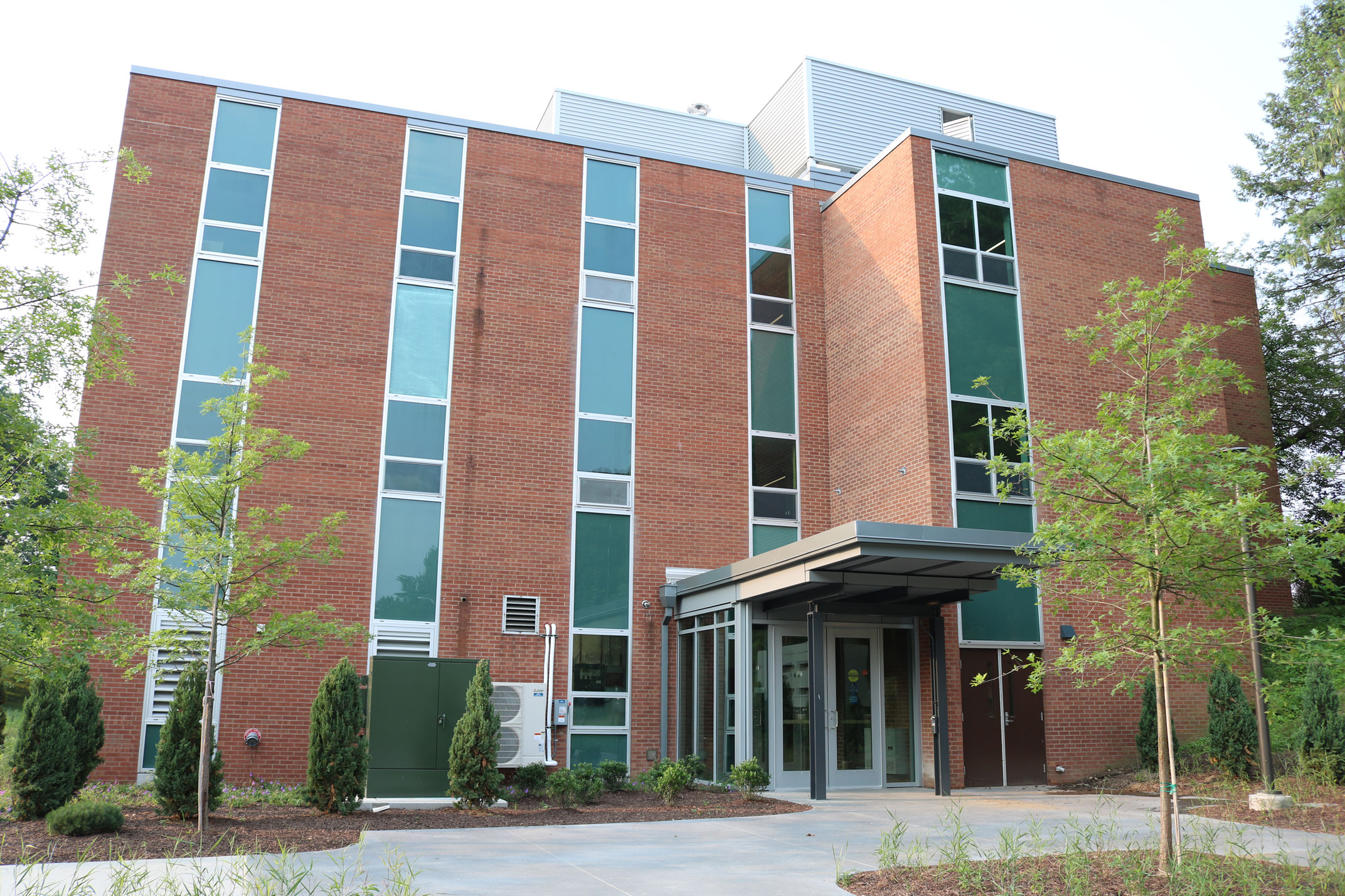 The renovated Ostermayer Laboratory building on Penn State's McKeesport campus houses classrooms and laboratories for chemistry and biology. (Submitted photo courtesy Penn State University)
---
The president of Penn State University will join Greater Allegheny officials and faculty on Sept. 9 for the re-dedication of the newly renovated Ostermayer Laboratory building on the McKeesport campus.
The ceremony Sept. 9 will be presided over by University President Eric J. Barron and Jacqueline Edmondson, chancellor and chief executive officer of Penn State Greater Allegheny, a spokeswoman said.
Home to classrooms and chemistry and biology laboratories, the 22,000-square-foot Ostermayer Building was constructed in the early 1970s and opened in 1973.
The recently completed $14 million renovation brings state-of-the-art laboratory and safety equipment to the building, as well as more energy efficient systems, improved classrooms and teaching areas, a new entrance and lobby and spaces for students and faculty to collaborate on projects.
Read More