January 27, 2021 |
By Submitted Report | Posted in: Announcements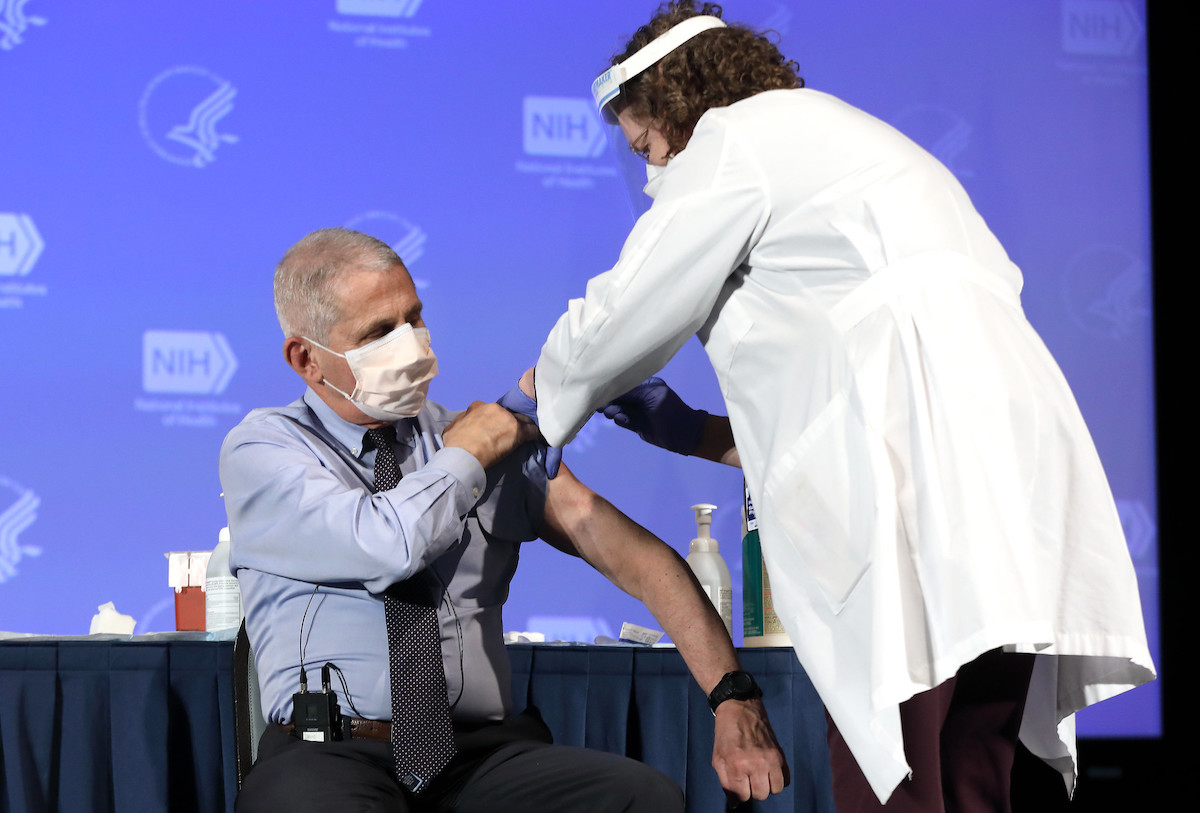 Dr. Anthony Fauci, director of the National Institute of Allergy and Infectious Diseases, receives the Moderna COVID-19 vaccine on Dec. 22, 2020. (File photo courtesy U.S. National Institutes of Health)
---
The Allegheny County Health Department has opened additional vaccination appointments for individuals 65 years of age and older, beginning Feb. 9 and continuing through Feb. 13.
A spokesman said the vaccination site, located at the DoubleTree Hotel near the Monroeville Mall, is in "great demand" and that appointments are required.
The health department also continues to vaccinate eligible healthcare workers and people who are returning for the second shot in the vaccination series.
Read More