July 24, 2020 |
By Staff Reports | Posted in: Announcements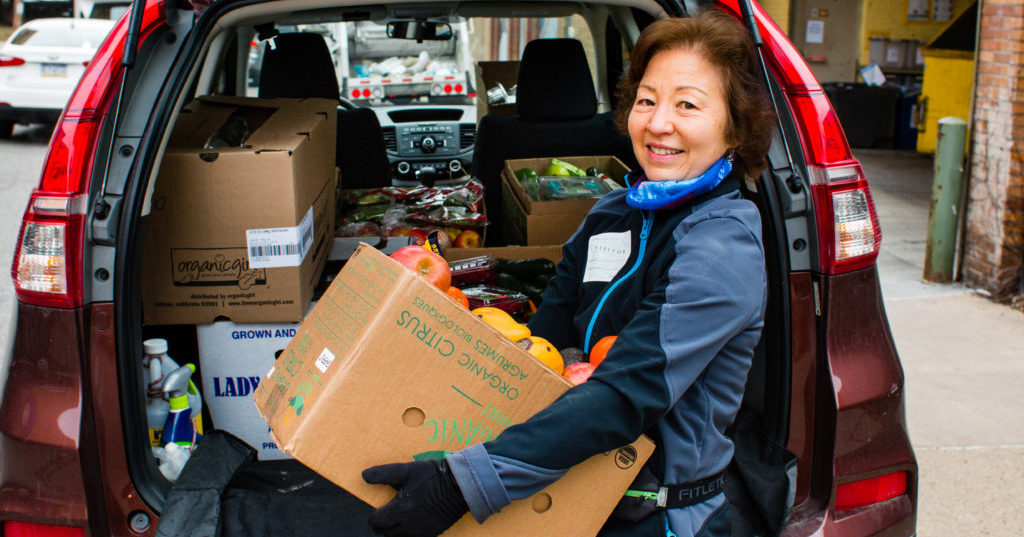 A 412 Food Rescue volunteer picks up fresh food for distribution to needy families. (Submitted photo)
---
Volunteers are needed to help with a free food distribution Saturday (July 25) at McKeesport Area High School.
Sara Swaney, senior director of advancement of 412 Food Rescue, said about 30 people are needed to help load boxes into cars during the event from 9 a.m. to 1 p.m. at the high school campus, 1960 Eden Park Boulevard.
Both produce and dairy products will be distributed, Swaney said, and social-distancing rules will be in place.
"We've been trying to focus these drive-up and walk-up distributions in communities where we know there are barriers" to transportation, she said, "and be more accessible to the people in that community and the surrounding area where we know they need the food."
Read More