July 17, 2023 |
By Jason Togyer | Posted in: Announcements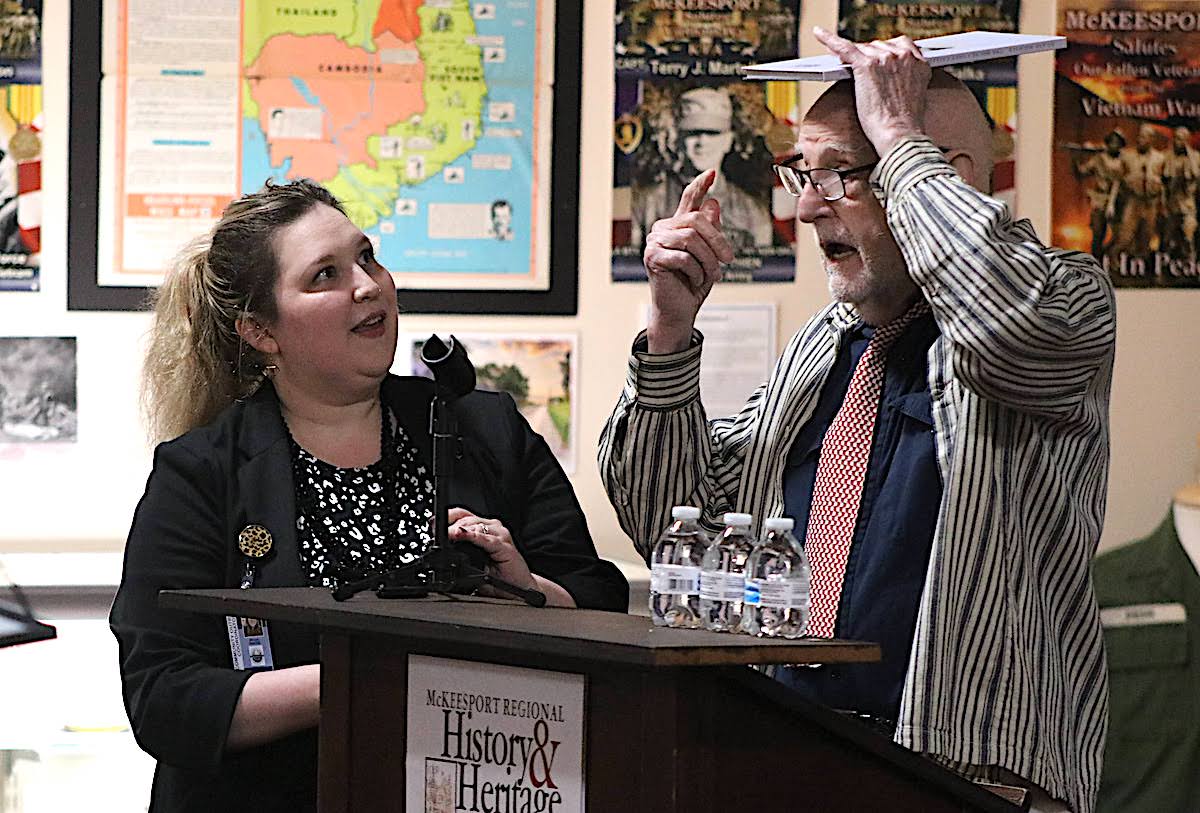 Artist Duane Michals, a McKeesport native, clowns with Meagan Donnelly, community outreach coordinator and research specialist at McKeesport Regional History & Heritage Center during an event Friday night. (Tube City Almanac photo)
---
Pittsburgh's most famous 20th century artist wasn't known for being articulate, one of his contemporaries told a crowd of McKeesporters on Friday night.
Talking to Andy Warhol — who was notoriously shy and tongue-tied — was "like talking to a phone off the hook," Duane Michals said, imitating Warhol: "Uh, uh, uh, uh, uh."
Michals, 91, a McKeesport native whose photography has appeared in galleries around the world and in magazines such as Life, Time, Mirabella and Vogue, returned to his hometown to lead a three-day photography and filmmaking safari in McKeesport, Rankin and Pittsburgh.
On Friday, more than 150 people were regaled with stories of Michals' interactions with the rich and famous — his opinion of former President Donald Trump, who he photographed for a magazine feature story, is best described as "not family friendly" — and not-so-famous, like Arnold Varga, an illustrator for McKeesport's Cox's Department Store whose work went onto win national awards.
Read More