March 04, 2020 |
By Nick Zurawsky | Posted in: Duquesne News, McKeesport and Region News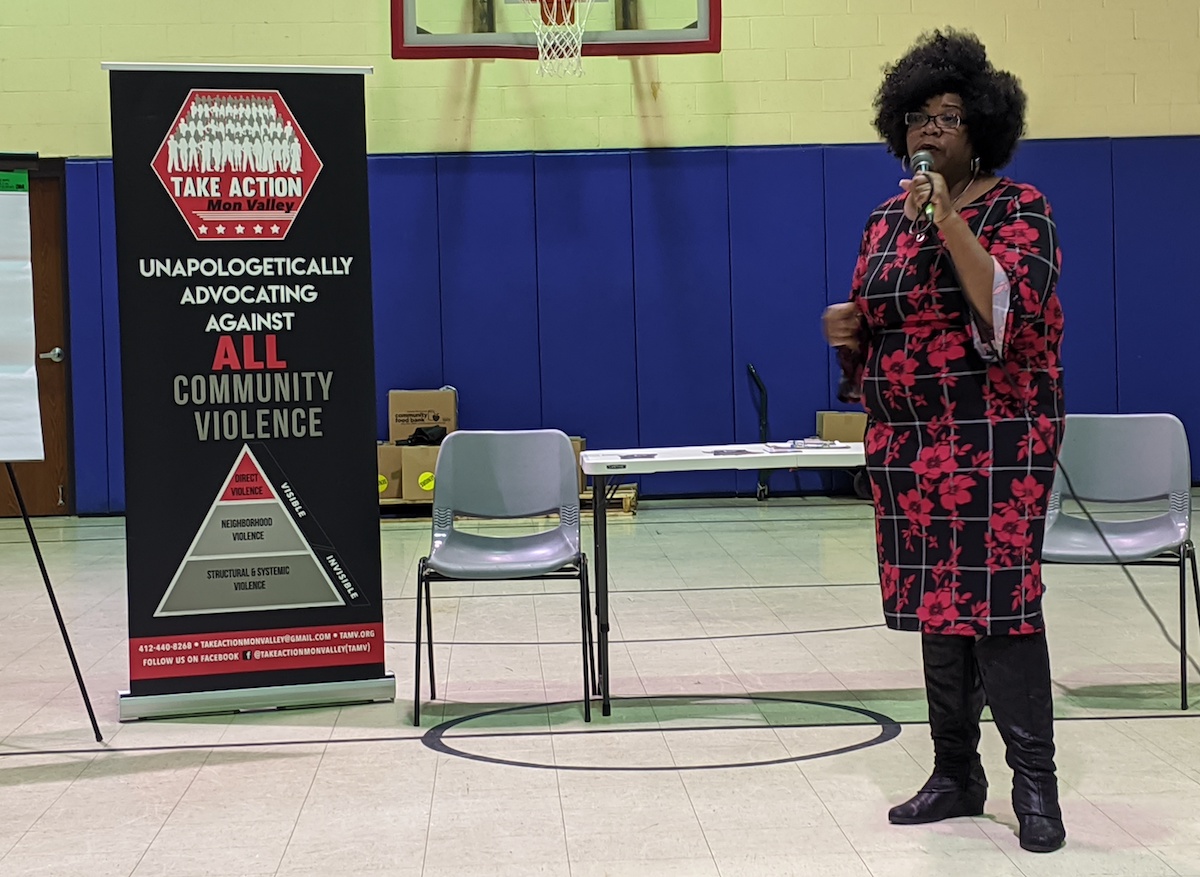 Duquesne Mayor Nickole Nesby speaks during a town hall Feb. 26 sponsored by Take Action Mon Valley. (Nick Zurawsky photo for Tube City Almanac)
---
Community leaders discussed issues ranging from water quality and access to public transportation, to police accountability and merging public services during a forum hosted by Take Action Mon Valley.
The event was held Feb. 26 at the gymnasium of the Salvation Army in McKeesport. About 20 people attended.
Elected officials at the meeting included Allegheny County council members Bethany Hallam and Olivia Bennett as well as Duquesne Mayor Nickole Nesby.
Nesby was the first to speak and said her priorities in Duquesne are combatting "not only street violence and gang violence, but structural violence."
Read More