April 20, 2022 |
By Vickie Babyak | Posted in: McKeesport and Region News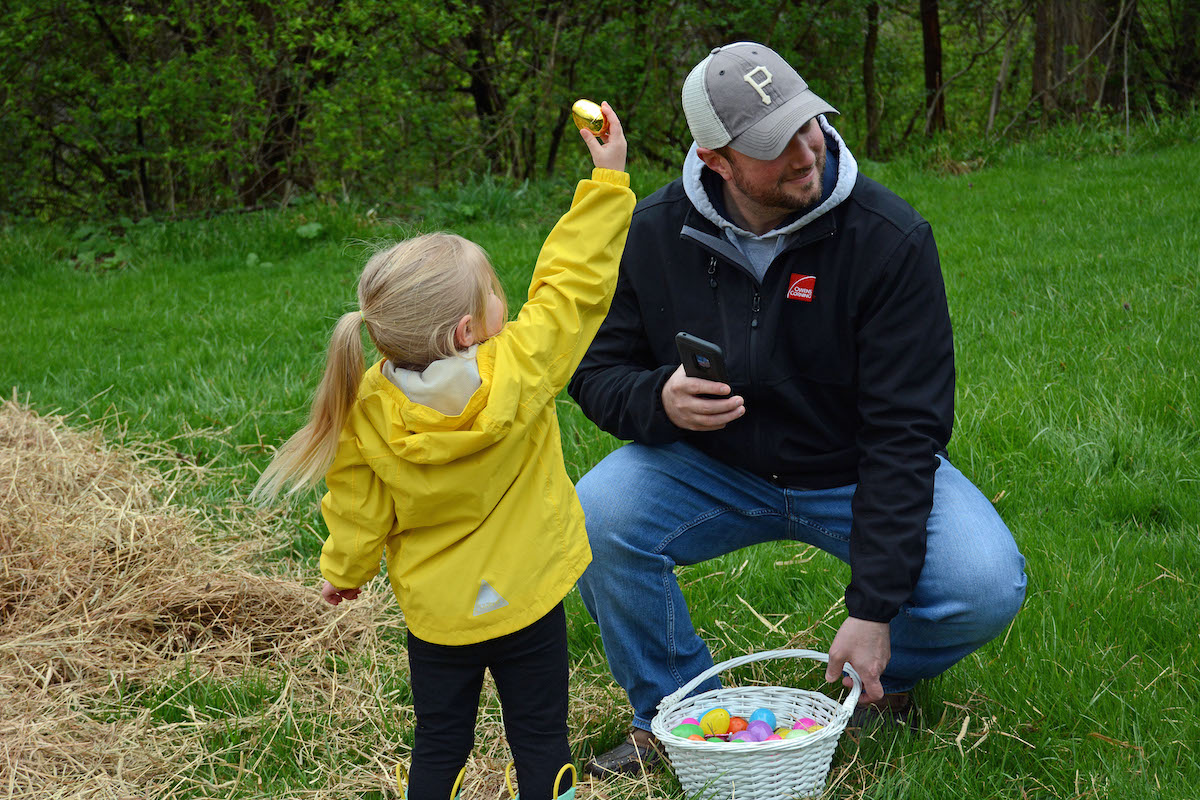 Kaylie Waugaman, daughter of Chaz and Charlize Waugaman of Dravosburg, found a special golden egg at Saturday's Easter egg hunt and couldn't contain her excitement as she showed it off to her dad. (Vickie Babyak photo for Tube City Almanac)
---
Despite gray skies and rainy weather, local families gathered in Dravosburg Saturday to enjoy Easter festivities.
Residents met at the Dravosburg Masonic Hall on Duquesne Avenue at 11 a.m. for an exciting day of activities as Omni Masonic Lodge No 582 and Harry S. Truman Masonic Lodge No. 765 held their second annual Easter egg hunt.
The event was free to residents and registration was not required to attend.
Even with cool weather and scattered showers, the children were delighted to find Easter eggs hidden in piles of hay spread out on the lodge grounds. The egg hunt was divided into age groups, zero to 2, 3 to 5, 6 to 8 and 9 to 10.
Read More