July 16, 2021 |
By Vickie Babyak | Posted in: McKeesport and Region News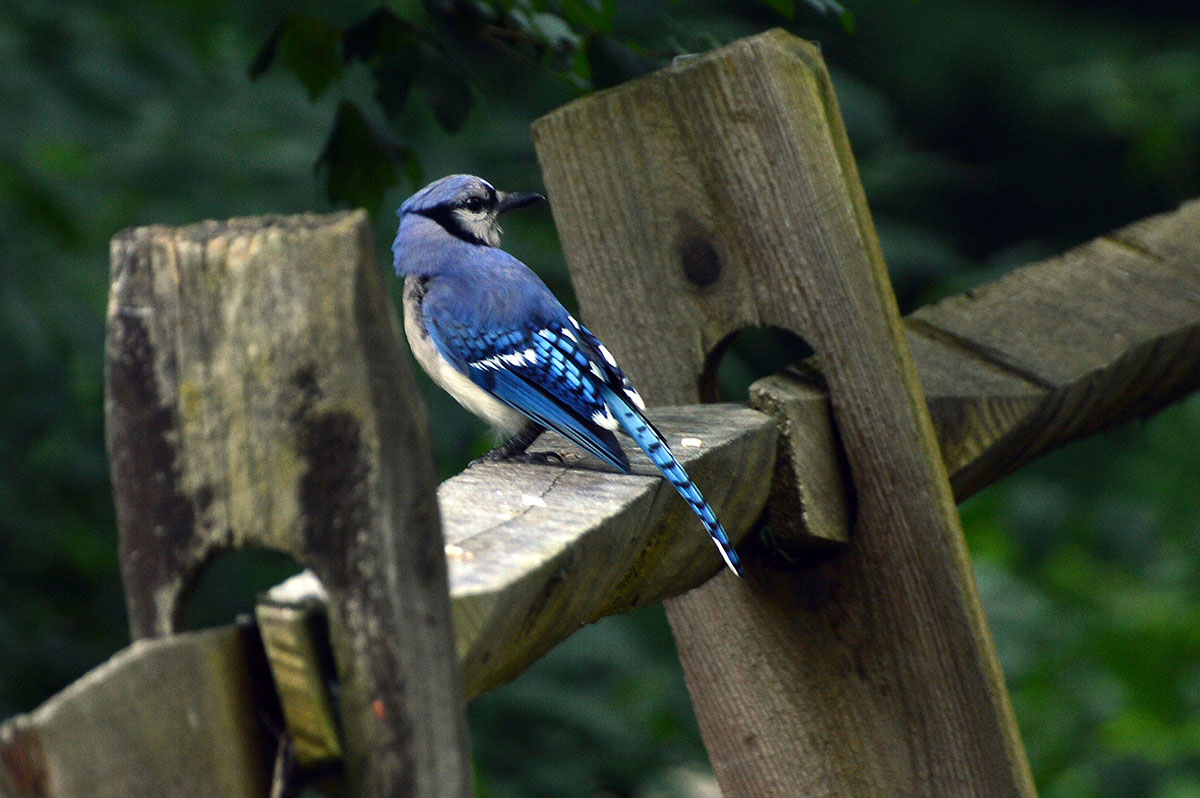 Bluebirds are among the species that are being affected by a mysterious illness that causes eye and nervous system damage. Experts are encouraging homeowners to cover or remove bird baths, feeders and houses to discourage flocks of sick birds from spreading the disease. (Vickie Babyak photo for Tube City Almanac)
---
A mysterious disease that's been making songbirds sick in Washington, D.C., Maryland, Virginia and West Virginia has now reached the Mon-Yough area.
Local residents have reported finding sick or dead birds near feeders, bird houses and birdbaths.
Experts say that nestling and fledgling songbirds — mainly blue jays, starlings, common grackles, robins and cardinals — have been found suffering from eye and neurological issues. In some cases, these birds have been found dead in large numbers, report Audubon Mid-Atlantic and other conservation agencies.
According to Travis Lau, a spokesman for the Pennsylvania Game Commission, affected birds are being tested for different toxins, parasites, bacterial diseases and viral infections — but test results are so far inconclusive.
Read More