September 17, 2023 |
By Adam Reinherz | Posted in: Duquesne News, McKeesport and Region News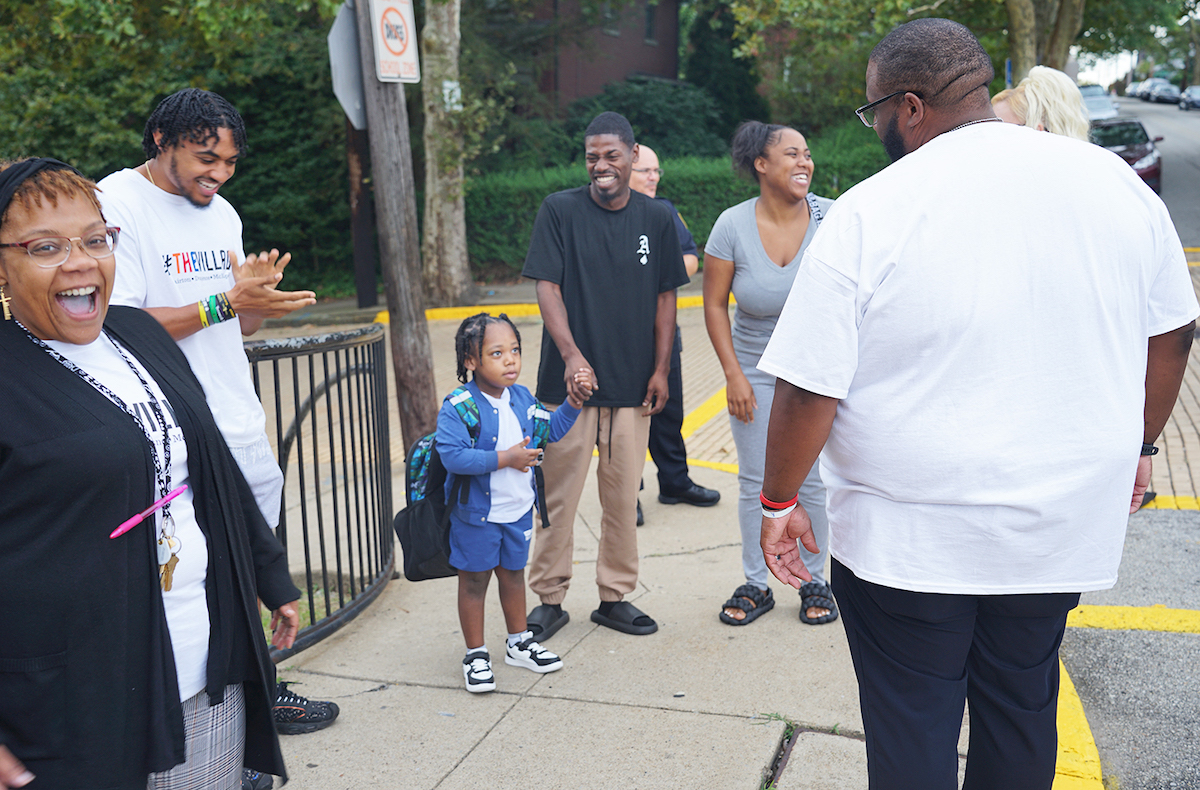 Community members recruited to be part of "The Village" recently greeted students as they arrived for the first day of school in Duquesne. (Submitted photo courtesy Allegheny Intermediate Unit)
---
Superintendents from the Clairton City, Duquesne City and McKeesport Area School Districts are spearheading efforts for greater communal support.

Through a newly formed program titled "The Village," local school leaders are encouraging community members to help educate and mentor local children.

McKeesport Area Superintendent Tia Wanzo said she conceived of the idea in July. At the time, Wanzo was thinking about the African proverb, that it "takes a village to raise a child," she said.

Wanzo reached out to Clairton City Superintendent Tamara Allen-Thomas and Duquesne City Superintendent Sue Mariani about gathering a group of villagers — business owners, clergy, school board members and retirees — to dedicate their time and wisdom to today's youth.
Read More