March 27, 2020 |
By Jason Togyer | Posted in: McKeesport and Region News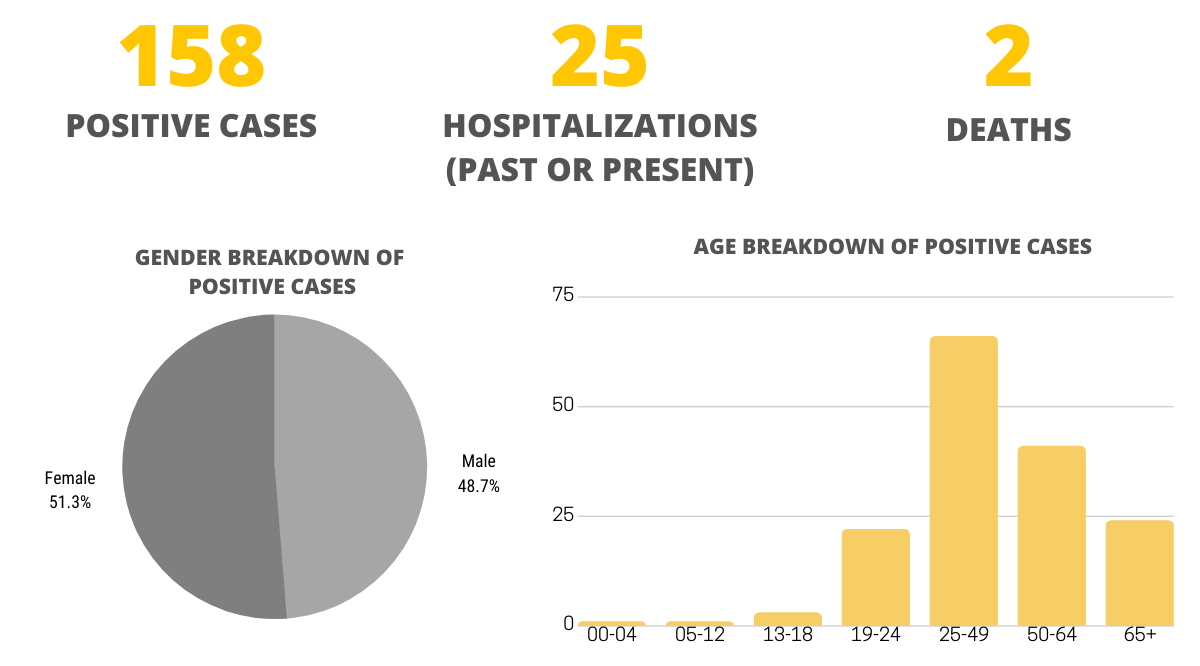 (Source: Allegheny County Health Department)
---
Confirmed cases of COVID-19 have been reported in several Mon-Yough area communities, and public health officials said now is not the time to become complacent.
"Everyone is at risk of this disease," said Dr. LuAnn Brink, chief epidemiologist for the Allegheny County Health Department. "There's no immunity. There is community spread at this point. So please, stay six feet away from everyone and assume everyone has it. And protect yourself by, first off, staying home."
On Friday, Allegheny County officials said there are now 158 confirmed cases, with 25 people hospitalized. There have been two deaths attributed to COVID-19 including a woman from Greenfield and a man from Clairton.
Read More