March 30, 2020 |
By Jason Togyer | Posted in: Duquesne News, McKeesport and Region News, White Oak News
CORRECTION: McKeesport city officials said the public is being asked not to attend Wednesday's council meeting for social distancing reasons. We apologize for the error.
This story was edited after publication.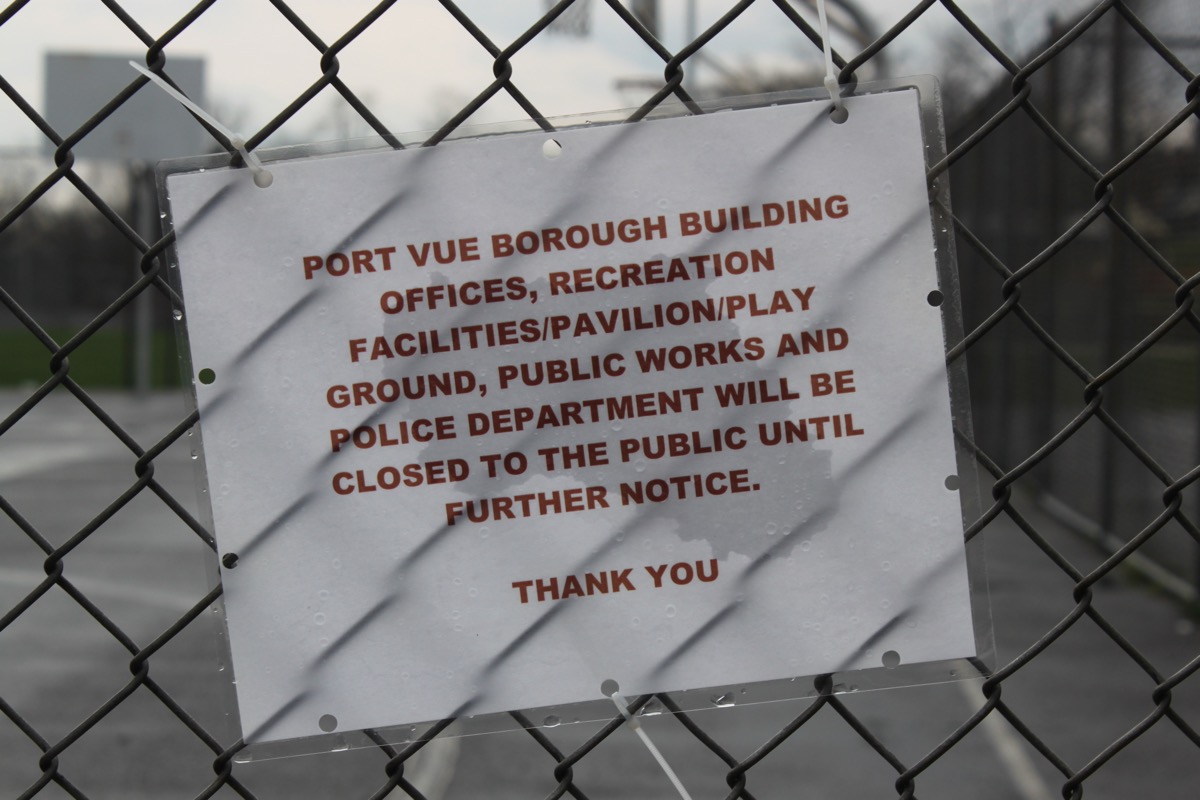 Port Vue (above), North Huntingdon Twp. and White Oak are among local municipalities that have closed playgrounds as well as basketball and tennis courts to discourage groups from congregating. (Tube City Almanac photo)
---
Although playgrounds are closed and police have been needed for traffic control outside of crowded banks and supermarkets, life during the coronavirus pandemic is continuing in Mon-Yough communities.
But shutdowns, closures and restrictions are expected to remain a fact of life continue well into the spring, and possibly the summer.
Some communities are canceling municipal meetings, while others are moving them online and inviting the public to participate.
On Monday, Allegheny County officials announced that the number of confirmed cases of COVID-19 is doubling every three days. There are now 290 cases and 38 people currently hospitalized, county officials said.
There were 158 confirmed cases on Friday.
Read More