October 03, 2023 |
By Jason Togyer | Posted in: McKeesport and Region News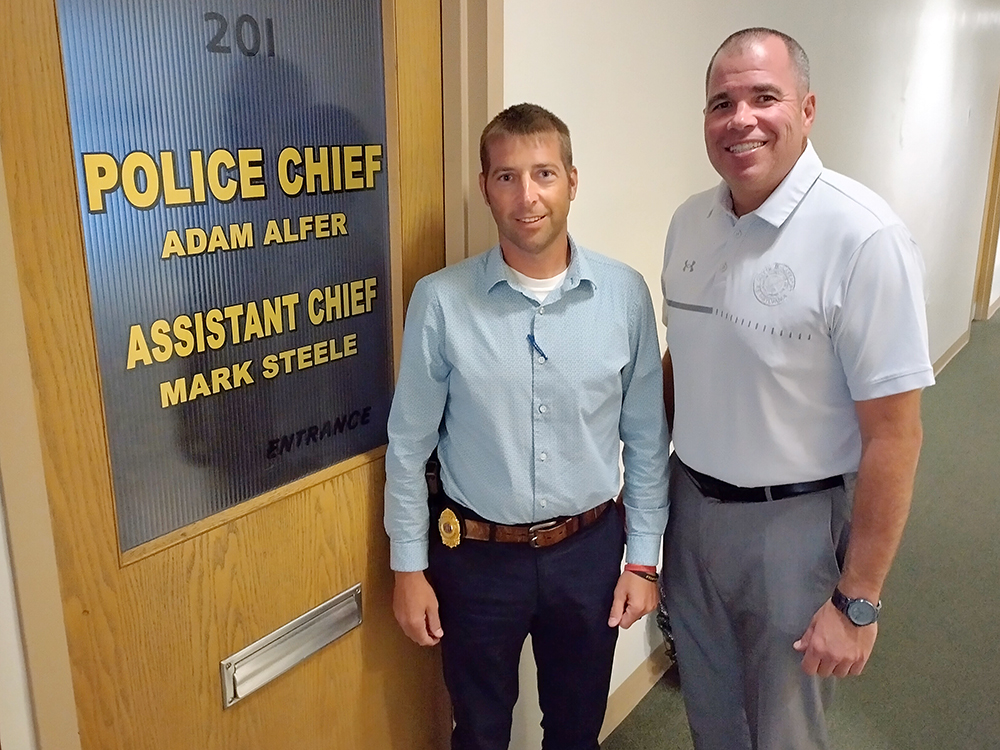 McKeesport Mayor Michael Cherepko (right) and members of city council thanked outgoing police Chief Adam Alfer (left) at the September council meeting. Alfer has retired from the city after nearly 27 years to become the police chief of South Allegheny School District. (Tube City Almanac photo)
---
City officials have bade farewell to Adam Alfer, who retired Sept. 22 as McKeesport's police chief after a career that spanned nearly three decades.
Alfer has been named the police chief for South Allegheny School District. The district, which has four school buildings, currently has two security guards, but Alfer is its first sworn police officer.
He was hired by the school board in July after being recommended by a six-person search committee.
"I don't want a break," Alfer said before his last day with the city. "I want to go right into it. I'm very excited to have this new opportunity. But on the other hand, it's a bittersweet moment, because I love the city of McKeesport. I was born and raised here and I've been working here since I was 19 years old. It's going to be hard to walk away from."
Read More