May 18, 2022 |
By Jason Togyer | Posted in: McKeesport and Region News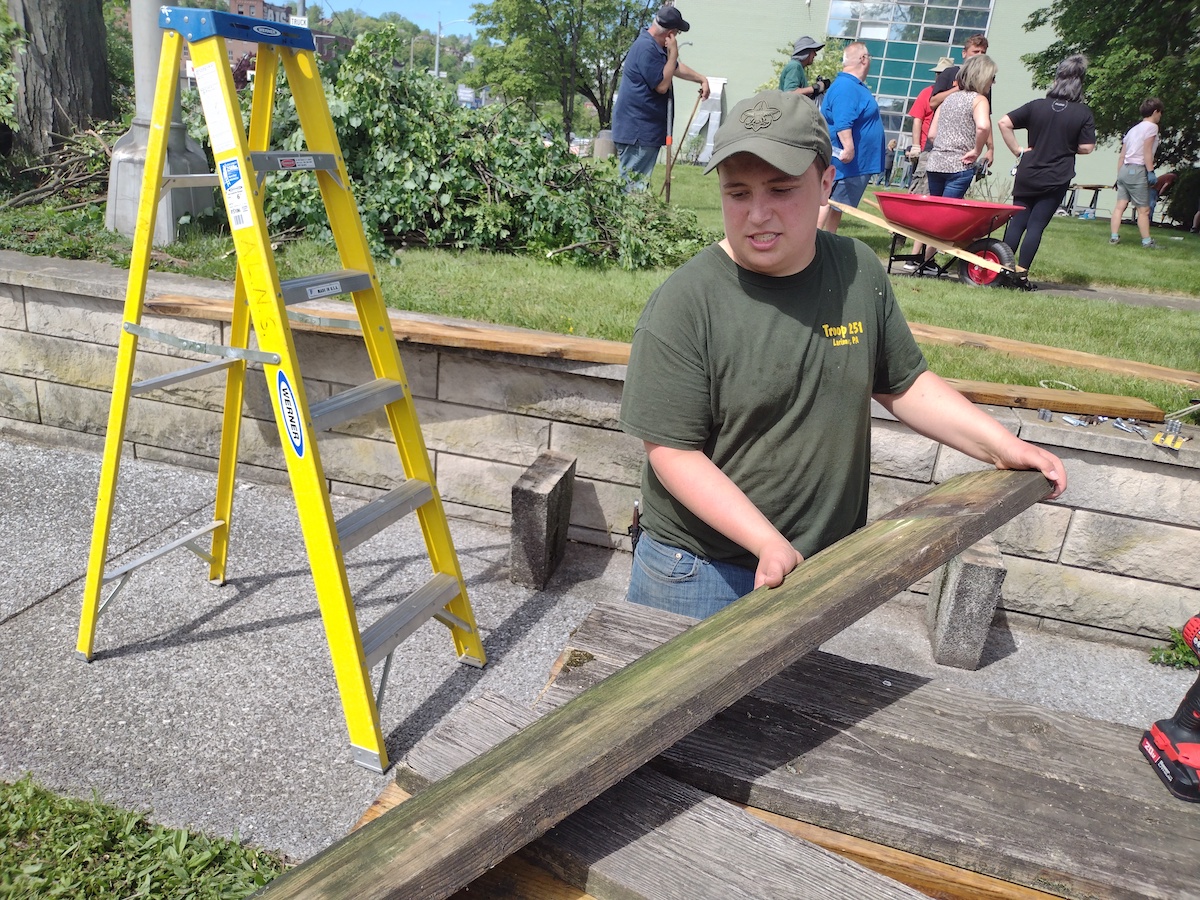 Larry Goughnour, a Boy Scout from North Huntingdon Twp., shows off one of the decayed boards that was replaced on a bench in McKeesport's Kennedy Park. Goughnour organized a work day at the park as part of a service project for earning his Eagle Scout rank. (Tube City Almanac photo)
---
If Kennedy Park on Lysle Boulevard is looking a little shinier these days, thank a group of Boy Scouts from North Huntingdon Twp.

Members of Troop 251, attached to St. John's United Church of Christ in the township's Larimer section, spent Saturday performing a variety of fix-up chores, including replacing wooden benches, trimming and shoring shrubbery and bushes, pressure washing a wall and painting about half of the 50-foot flagpole at the site.

The work was organized by Larry Goughnour, a member of Troop 251 and a student at Norwin High School. Goughnour arranged the project — with permission from McKeesport Mayor Michael Cherepko and city council — as part of his effort to earn a promotion to Eagle Scout.
Read More