April 17, 2020 |
By Emily Pidgeon | Posted in: McKeesport and Region News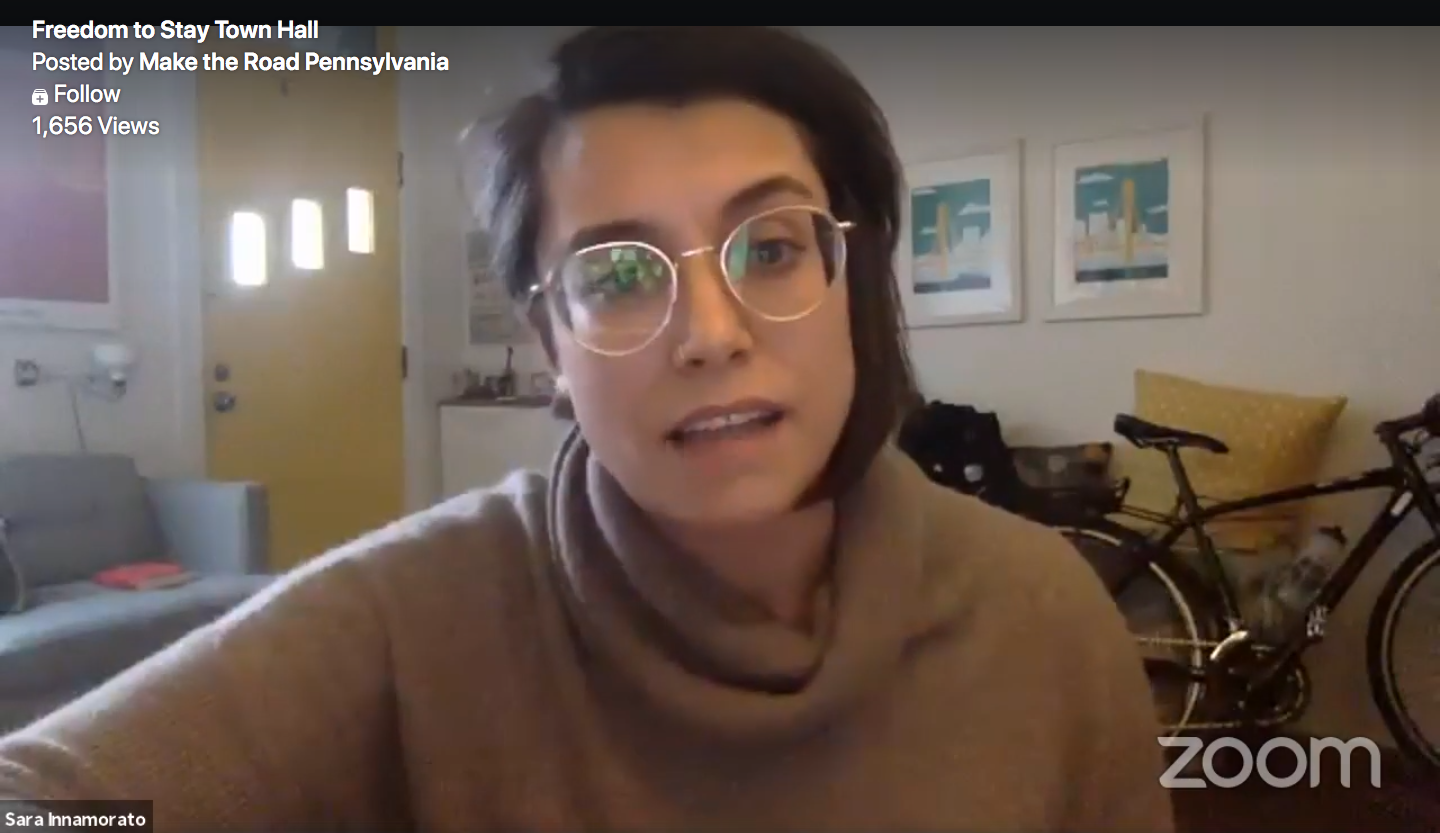 State Rep. Sara Innamorato speaks during an online town hall Wednesday. (Screenshot via Zoom/Facebook)
---
More than 1 million Pennsylvanians have applied for unemployment benefits since Gov. Tom Wolf implemented his stay-at-home order on March 23, and many of those filers also rent or mortgage their homes.
As the COVID-19 pandemic continues to grip the world, the order has been extended through April 30, and renters and homeowners remain unsure of the future.
During the "Freedom to Stay" virtual town hall meeting held Wednesday night, members of local and statewide community action groups called on state representatives, senators and local officials to introduce legislation cancelling rent and mortgage payments for residents.
"We're in unprecedented times, so we need unprecedented legislation," said state Rep. Sara Innamorato, Democrat from Pittsburgh's Lawrenceville neighborhood.
Read More