September 16, 2021 |
By Emily Scott © Public News Service | Posted in: Politics & Elections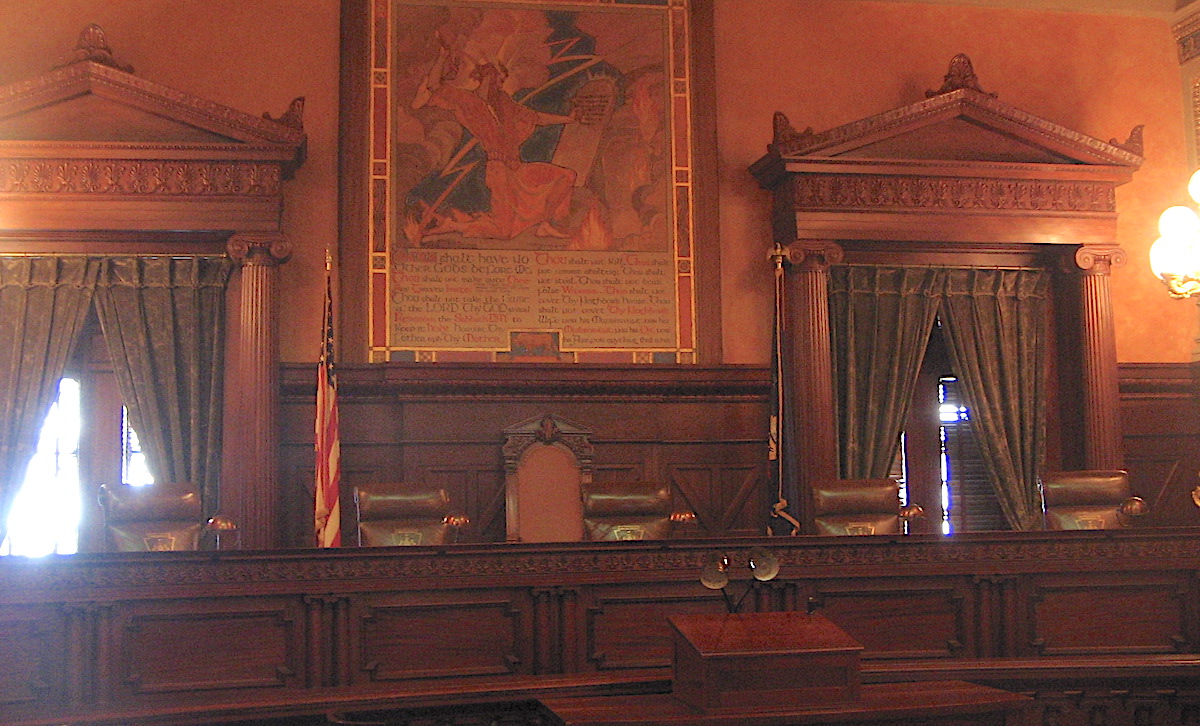 Five of seven judges' seats in the Supreme Court chamber in the Pennsylvania State Capitol in Harrisburg. (Ruhrfisch photo via Wikimedia Commons. Used under CC BY-SA 4.0, Link.)
---
Emily Scott, Public News Service:
Pennsylvanians will vote this November to elect judges in the state's three appellate courts, and a virtual candidate forum next week will allow voters to get to know those running for the Commonwealth, Superior and Supreme Court positions who will make influential decisions.

Two seats are up for grabs in Pennsylvania's Commonwealth Court, and one each in its Superior and Supreme courts. Pennsylvania differs from some states in that it votes for judges in partisan elections, rather than by merit selection.

Debbie Gross, chief executive officer of Pennsylvanians for Modern Courts, said it limits the information voters can gather from candidates as they are expected to remain impartial in light of issues that could arise on the bench.
Read More