By Submitted Report
The Tube City Almanac
July 07, 2015
Posted in: McKeesport and Region News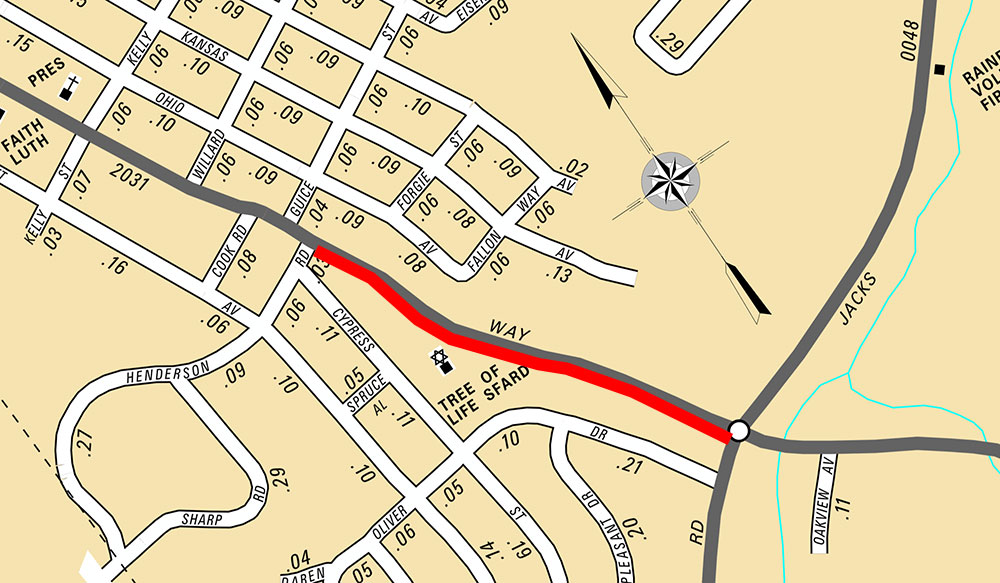 The two-year-long reconstruction of Lincoln Way in White Oak is causing more pain this week for McKeesport and Norwin area motorists.
Between Henderson Road (Epler's gas station) and Route 48, the southbound lane of Lincoln Way was closed on Monday and will remain closed through July 19, weather permitting.
A district spokesman for the state Department of Transportation says the closure is necessary to accommodate the ongoing reconstruction of the road. Northbound traffic --- from Route 48 toward Route 148 --- is not affected.
About 16,000 cars daily use that stretch of Lincoln Way, according to PennDOT traffic maps.
Businesses located on both sides of Lincoln Way remain open to customers during construction, the PennDOT spokesman said.
Lincoln Way is in the midst of a $6.9 million improvement project which includes widening to add turning lanes, intersection realignment, milling and resurfacing, drainage and traffic signal upgrades through the borough's business district. Overall work is set to be completed in May 2016.
Last week, crews also began paving the section of Lincoln Way between Route 48 and the Westmoreland County line.

The project is part of a $4.14 million contract to resurface four roadways in Allegheny County, and included milling and resurfacing, bituminous pavement installation and pavement marking improvements.
Funding was provided by the 2013 state transportation act, and will allow PennDOT to repave 160 miles of roadways in Allegheny, Beaver and Lawrence counties this year, a spokesman said.

Crews from A. Folino Construction and Tresco Paving conducted the paving work.
Originally published July 07, 2015.
In other news:
"McKeesport's Own Mike…" || "West Mifflin Company …"