By Jason Togyer
The Tube City Almanac
July 14, 2015
Posted in: McKeesport and Region News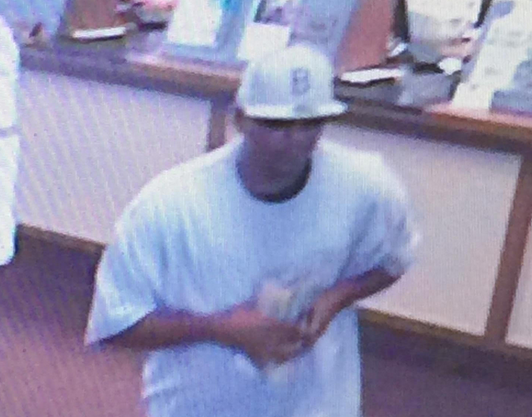 A robber hit two banks near Century III Mall --- the most recent on Tuesday morning --- and police and the Federal Bureau of Investigation are seeking the public's help.

Special Agent Gregory Heeb of the FBI's Pittsburgh office said the man (shown above) entered the First National Bank on Lebanon Church Road near the intersection with Lebanon Road at about 11:45 a.m. Tuesday morning and handed a teller a note demanding money.

No weapon was seen, the FBI spokesman said.
Borough police said the suspect was described as a black male, about 6 feet tall and weighing 250 pounds, with a light mustache and goatee. He was wearing a gray oversized T-shirt with a black T-shirt underneath, gray baseball cap with the letter "B" on it, and dark pants, police said.
The earlier robbery happened July 10 in Pleasant Hills. The FBI says the robber, believed to be the same man (shown below), entered the Dollar Bank on Route 51 at 2:45 p.m. and gave the teller a note demanding money. He fled on foot, northbound, toward an Arby's restaurant.

The note was recovered by police, Heeb said.

The suspect in the Pleasant Hills robbery was described as a black male, between 5-feet-9 and 5-feet-11, and with a "heavy" build. He was wearing dark-colored clothing, including a baseball cap.
The FBI believes the same suspect is responsible in both cases.
Anyone with information in either case is asked to call the FBI anonymously, 24 hours a day, at (412) 432-4000, or West Mifflin police at (412) 461-3125.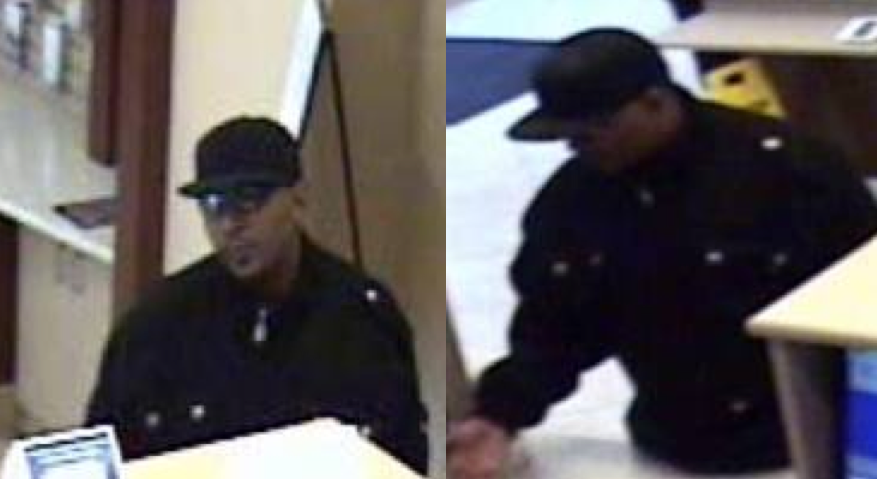 Originally published July 14, 2015.
In other news:
"Former West Mifflin D…" || "Nominations Open for …"