(Advertisement)
McKeesport Housing Authority is opening the Section 8 waiting list
Housing Choice Voucher Program
The McKeesport Housing Authority will be accepting applications for the Housing Choice Voucher Program (Section 8) Waiting List.
When?
April 10, 2023, 8:30 AM @ 2901 Brownlee Ave. McKeesport, PA 15132.
NO APPLICATIONS WILL BE ACCEPTED BEFORE THE ABOVE POSTED TIMES.

APPLICATIONS WILL BE DATE AND TIME STAMPED UPON RECEIPT. APPLICATIONS CAN BE SUBMITTED IN PERSON, FAX 412-673-1706, EMAIL TO BBRAY@MCKHA.ORG.
You can download a blank copy of the application from www.mckha.org.
Where?
At www.mckha.org or any of the rental offices at Crawford Village, Harrison Village & McKeesport Towers

MULTIPLE APPLICATIONS WILL NOT BE ACCEPTED. PLEASE DO NOT CALL FOR YOUR STATUS —- NO INFORMATION WILL BE GIVEN OVER THE TELEPHONE. YOU WILL BE NOTIFIED VIA THE US MAIL. IT IS CRITICAL TO KEEP YOUR INFORMATION UPDATED WITH OUR OFFICE IF IT CHANGES. IF WE ARE UNABLE TO CONTACT YOU, YOU MAY BE REMOVED FROM THE WAITING LIST.
To place your ad, email tubecitytiger@gmail.com.
Ads start at $1 per day, minimum seven days.
By Jason Togyer
The Tube City Almanac
July 16, 2015
Posted in: McKeesport and Region News, Podcast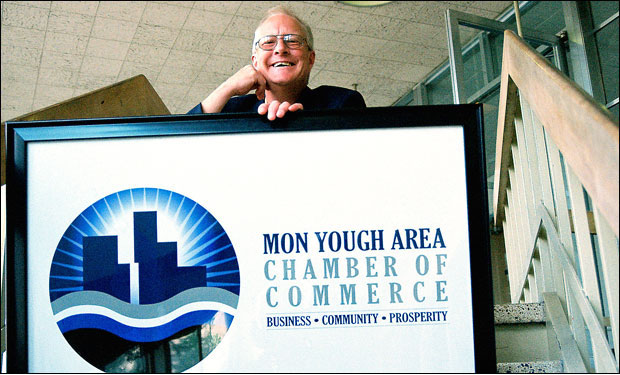 Last week on "Two Rivers, 30 Minutes," I talked to Maury Burgwin, president of the Mon Yough Area Chamber of Commerce, about programs offered by the chamber and its goals.
We discussed the need for regional cooperation and the signs of progress --- albeit too slow for many people's tastes --- in the Mon Valley.
And we also talked about the possible completion of the Mon-Fayette Expressway from Route 51 into Pittsburgh. A few years ago, the project was given up for dead, but recent news reports indicate state officials are taking another look at the final leg of the controversial highway.
Borrowing an idea from Jon Stewart and "The Daily Show," I decided to post an extended version of our conversation online.
. . .
Tomorrow on "Two Rivers, 30 Minutes," we'll talk to Juan Garrett, executive director of the Riverside Center for Innovation (and a McKeesport native). The Riverside Center has expanded from its roots on Pittsburgh's North Side to offer redevelopment help throughout the Pittsburgh region ... including, recently, in McKeesport and Clairton.
"Two Rivers, 30 Minutes" airs at 9:30 a.m. Fridays on WEDO (810), 8 a.m. Sundays on WZUM (1550), and is available as a free podcast from Stitcher and iTunes.
. . .
ADVERTISEMENT: Support for "Two Rivers, 30 Minutes" comes in part from the McKeesport Hospital Foundation. Since 1976, the foundation has addressed key concerns that affect our good health, as well as our education, social needs, recreation, and safety and security. The foundation partners with UPMC McKeesport and other agencies to eliminate barriers to all services for all residents of the Mon Valley. Visit www.mckhospitalfoundation.com, or call (412) 664-2590.
Originally published July 16, 2015.
In other news:
"Nominations Open for …" || "Beg-a-Thon 2015: The …"