(Advertisement)
McKeesport Housing Authority is opening the Section 8 waiting list
Housing Choice Voucher Program
The McKeesport Housing Authority will be accepting applications for the Housing Choice Voucher Program (Section 8) Waiting List.
When?
April 10, 2023, 8:30 AM @ 2901 Brownlee Ave. McKeesport, PA 15132.
NO APPLICATIONS WILL BE ACCEPTED BEFORE THE ABOVE POSTED TIMES.

APPLICATIONS WILL BE DATE AND TIME STAMPED UPON RECEIPT. APPLICATIONS CAN BE SUBMITTED IN PERSON, FAX 412-673-1706, EMAIL TO BBRAY@MCKHA.ORG.
You can download a blank copy of the application from www.mckha.org.
Where?
At www.mckha.org or any of the rental offices at Crawford Village, Harrison Village & McKeesport Towers

MULTIPLE APPLICATIONS WILL NOT BE ACCEPTED. PLEASE DO NOT CALL FOR YOUR STATUS —- NO INFORMATION WILL BE GIVEN OVER THE TELEPHONE. YOU WILL BE NOTIFIED VIA THE US MAIL. IT IS CRITICAL TO KEEP YOUR INFORMATION UPDATED WITH OUR OFFICE IF IT CHANGES. IF WE ARE UNABLE TO CONTACT YOU, YOU MAY BE REMOVED FROM THE WAITING LIST.
To place your ad, email tubecitytiger@gmail.com.
Ads start at $1 per day, minimum seven days.
By Jason Togyer
The Tube City Almanac
September 11, 2015
Posted in: History, Podcast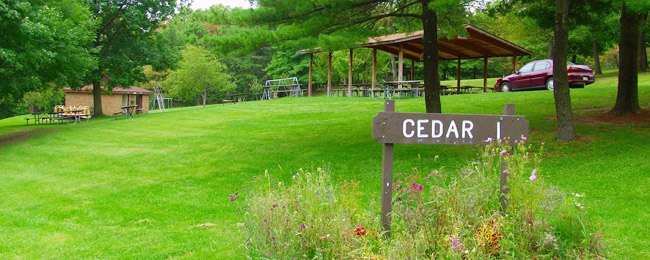 (White Oak Park photo courtesy Allegheny County Parks Foundation)
The communities that now include White Oak, East McKeesport, North Versailles Twp., Wilmerding, Wall, South Versailles Twp., Versailles and much of McKeesport were part of one large township until the 1800s.
"Versailles Twp." was one of seven original communities created when Allegheny County was formed in 1788, and stretched from the mouth of Turtle Creek, down the south bank of the Monongahela River to the Youghiogheny River.
Over the years, though, as white settlers moved into the region and established towns and industries, communities were carved away from Versailles Twp., beginning with the "borough" (not city) of McKeesport in 1842 and continuing until 1948, when the remaining seven square miles of Versailles Twp. became White Oak Borough.
Local authors (and brothers) Frank Kordalski Jr. and Mike Kordalski have written a book called Old Versailles Township. They were our guests last week on "Two Rivers, 30 Minutes." We asked them how they became interested in the subject, and about some of the colorful events and places that shaped more than 200 years of history.
"Two Rivers, 30 Minutes" airs at 8:30 a.m. Fridays on WEDO (810) and at 8 a.m. Sundays on WZUM (1550), and is also available as a free podcast from Stitcher and iTunes.
. . .

ADVERTISEMENT: Support for "Two Rivers, 30 Minutes" comes in part from the McKeesport Hospital Foundation. Since 1976, the foundation has addressed key concerns that affect our good health, as well as our education, social needs, recreation, and safety and security. The foundation partners with UPMC McKeesport and other agencies to eliminate barriers to all services for all residents of the Mon Valley. Visit www.mckhospitalfoundation.com, or call (412) 664-2590.
Originally published September 11, 2015.
In other news:
"New Aldi Sets Grand O…" || "New Effort Focuses on…"