To place your ad, email tubecitytiger@gmail.com. Ads start at $1 per day, minimum seven days.
By Jason Togyer
The Tube City Almanac
October 06, 2015
Posted in: Announcements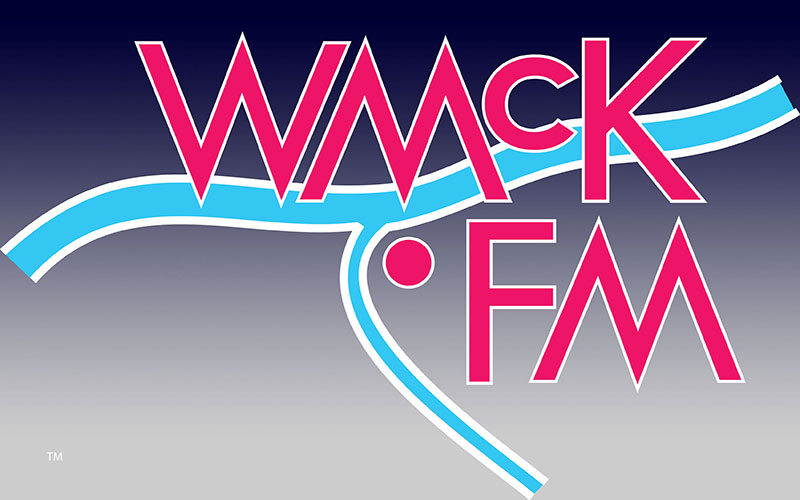 Well, we did it. The Mon Valley has a new radio station. WMCK.FM went live at 12:01 a.m. today.
It's Internet-only --- not AM or FM --- but if you're listening on your smartphone or wi-fi, the signal is traveling over radio waves, right?
First things first: This is costing us a lot of money. Music licensing alone will run us about $2,000 per year, which is three times what we budgeted. Please consider a tax-deductible donation, or, if you have a business or group, consider advertising on the station.
Now, the particulars ...
What are you broadcasting?
WMCK.FM is as close as we can get --- on a sub-$10,000 budget with no paid personnel --- to creating a full-service local radio station for McKeesport, White Oak, Glassport, West Mifflin, Clairton and the entire Mon Valley area.
Right now, it's mostly new music, but we hope that will change and evolve as other people start contributing music and talk shows.
So there are newscasts 10 times every weekday, local weather once or twice an hour, community announcements every hour, and other public service features.
We also are carrying one hour of the "Rick Smith Show" weekday afternoons from Harrisburg, discussing Pennsylvania politics.
Look, if we're not going to try to enlighten and inform the public, then -- to paraphrase Edward R. Murrow --- it's just "wires and lights in a box."
Isn't that going to kill your audience?
Well, in commercial music radio, news and talk shows are viewed as audience-killers. We're not out to score a huge audience.
But if we're just playing music, lots of other people are doing that, and doing it better.
When you say "new music," is it rock or country or what?
The music is mostly brand new, by independent artists. We are getting tremendous cooperation from the biggest independent record promoters in the country. So, you won't hear Taylor Swift, Kanye or Trace Adkins, but you might hear Jim Adkins, former front man for "Jimmy Eat World."
But we're treating this like a 1960s-style Top 40 station. In the 1960s, radio stations played rock, country, soul, R&B and folk, all on the same station.
So we're doing the same thing. You'll hear rock. You'll hear folk. You'll hear soul. You will even, from time to time, hear hip-hop. And like a 1960s-style Top 40 station, we have jingles and some silly, kitschy announcements, and we'll be adding more every week.
Unlike stations that pompously intone they're where the "music matters," or which try to sound all polished and hip, we wanted WMCK.FM not to take itself too seriously. The Mon Valley isn't stuck up, and neither are we.
It's "radio without a stick up its butt."
What if I don't like the music?
The songs are short. Wait three minutes and something else will come along. Sorry, I don't like all of the songs either, but I'm enjoying finding out about the new artists.
Why didn't you do an oldies station?
Because lots of other people are doing really good oldies stations, and country stations, and jazz stations, etc., etc., etc. No one in the Mon Valley is doing a new music station.
Also, the Mon Valley already has a reputation for being "stuck in the past." Well, our music isn't stuck in the past.
Why is it WMCK.FM?
"WMCK" was the original government-assigned "call sign" for an AM radio station at 1360 in McKeesport. The station also had an FM radio station for a few years. (You can read the history here.)
The station later became known as WIXZ and went through a bunch of other identities. It's currently WGBN, operating out of studios in New Kensington.
But the letters "WMCK" can't currently be used by any AM or FM station in the U.S., because it's assigned to the U.S. Coast Guard. So we're bringing it back on the Internet in tribute to the original WMCK-FM.
Do you have a studio?
We sure do. We are renting an office from St. Stephen's Episcopal Church on Walnut Street, Downtown. That makes it the first radio studio in Downtown McKeesport since WEDO moved to White Oak in the late 1990s.
We have a one-year lease. After that, who knows?
Can I have a radio show?
Probably! Anyone 18 or older, potentially, can be a DJ, if they pass a simple background check. Young adults under 18 can also be a DJ if they have a parent or guardian's supervision at all times. Visit this page to read more.
In fact, we really, really want to have some talk shows. You need to have a voice, promise to do a new show every week, and be responsible about the topics you're discussing. And we want shows focused on topics that concern people in the Mon Valley --- no national politics, please, or celebrity gossip.
Will you pay me to have a radio show?
No. This is an all volunteer effort at this time.
Where did you get the money?
We received start-up funding from the G.C. Murphy Company Foundation and an additional sponsorship from the McKeesport Hospital Foundation. We have applied for two additional grants and are seeking more money.
We estimate that our initial start-up funding will keep us running through June 2016. After that, I don't know. Like I said, make a donation or buy an "underwriting announcement."
Can I get a community announcement on your station?
Yes! Non-profit community announcements are broadcast, time permitting, once per hour. Visit this page.
For-profit businesses will have to buy a commercial or what's called an "underwriting announcement." The same page has details.
Is it fun?
Along with members of our board of directors --- especially Dan Malesky, Tom Schroll and Doug Goffus --- I've been busting my butt (and theirs) on this for six months. I'll let you know when it becomes fun!
But I sure hope so.
Originally published October 06, 2015.
In other news:
"26 New Restaurants in…" || "Port Vue-Liberty High…"