(Advertisement)
Tube City Community Media Inc. is seeking freelance writers to help cover city council, news and feature stories in McKeesport, Duquesne, White Oak and the neighboring communities. High school and college students seeking work experience are encouraged to apply; we are willing to work with students who need credit toward class assignments. Please send cover letter, resume, two writing samples and the name of a reference (an employer, supervisor, teacher, etc. -- not a relative) to tubecitytiger@gmail.com. (4-11-2023 to 4-30-2023)
To place your ad, email tubecitytiger@gmail.com.
Ads start at $1 per day, minimum seven days.
By Richard Finch Jr.
The Tube City Almanac
January 14, 2020
Posted in: McKeesport and Region News, Sports

CORRECTION: Darius Prince was unable to attend Saturday's game. He was replaced by Chris Edmonds.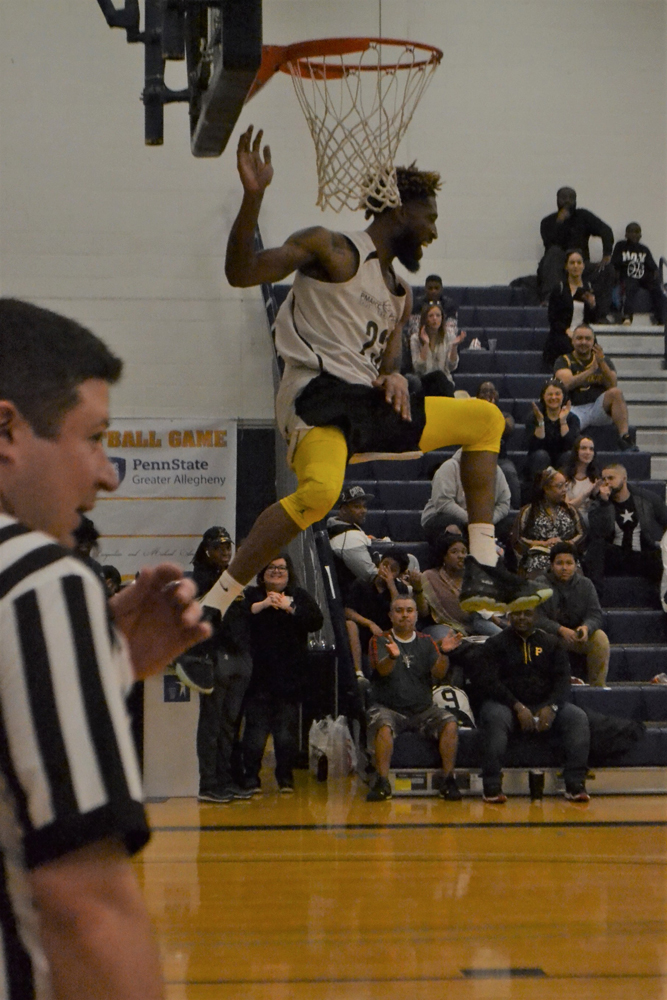 Bryan Akinkugbe currently plays for the Steel City Yellow Jackets. He also played professionally in Canada and Mexico. He was among the competitors during a charity basketball game at Penn State Greater Allegheny in McKeesport on Saturday. (Richard Finch Jr. photo/special to Tube City Almanac)
---
Jesús Torres is already working on plans for the third-annual Pittsburgh Metropolitan Area Hispanic Chamber of Commerce Celebrity basketball game, securing commitments from fellow "celebrity" players to return to McKeesport next January.
"I was joking with the players after Saturday's game that we need to sign five-year contracts," he said. "They all promised to come back here next year to keep this event going."
Three hundred fans showed up on Saturday for the second-annual game, which raised more than $9,000 for scholarships to support the region's Hispanic community.
Celebrity players were divided into home and away squads. The unofficial score was 96-90 in favor of the "home" team, but the "official" score was changed to a 96-96 tie, a Penn State spokesman said.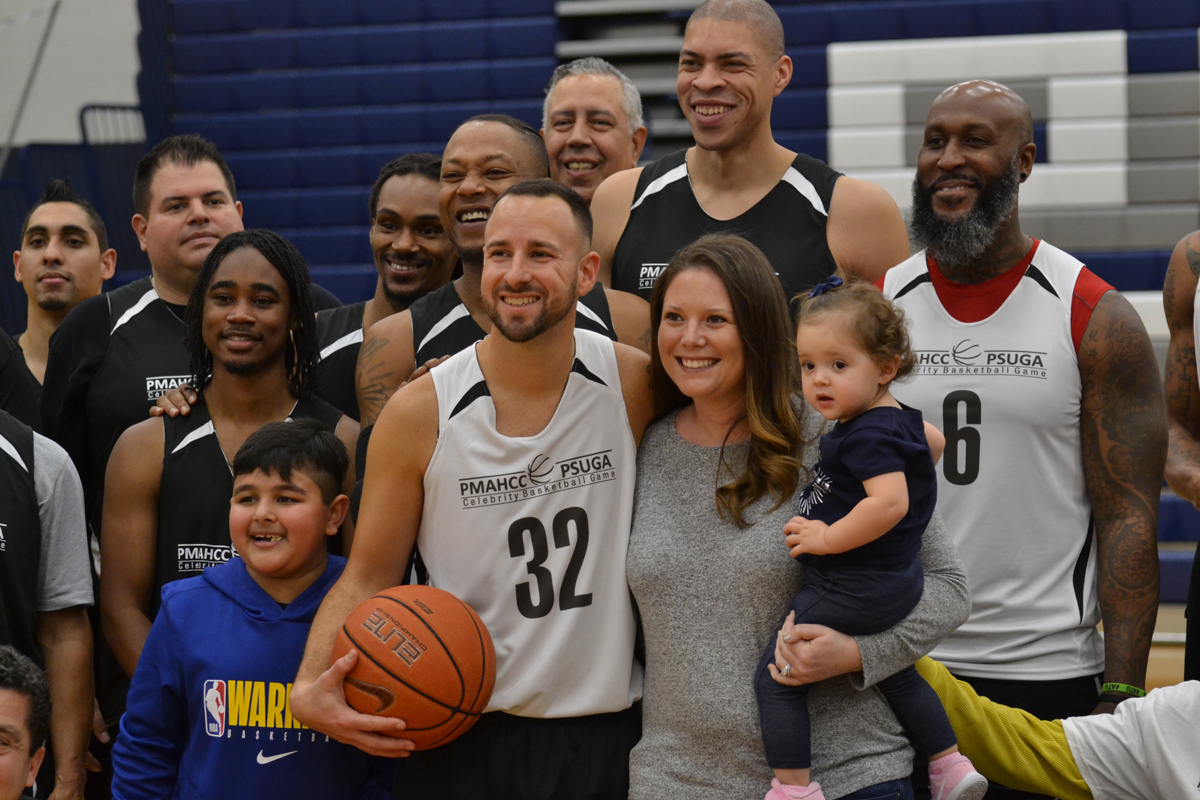 Penn State alum Jesus Torres, shown with wife Elizabeth and daughter Isla, is the treasurer of PMAHCC and managing partner at Torres Bookkeeping, LLC. PHAHCC has raised $200,000 for college scholarships since 2011. (Richard Finch Jr. photo/special to Tube City Almanac)
---
The second-annual Celebrity Charity Basketball basketball game, presented by the PMAHCC and hosted by Penn State Greater Allegheny, featured celebrity players including former Cincinnati Bengals end and fullback Chris Edmonds, Pittsburgh Pirates third-base coach Joey Cora, former WNBA point guard Carla Cortijo, celebrity chef Dwight Penney, "American Idol" contestant Nate Walker and others.

Torres graduated with an accounting degree from PSU and was a member of the basketball team under coach Ace Pippens before transitioning to University Park.
He works for PNC as an audit project manager and co-owns Torres Professional Bookkeeping with his wife Elizabeth.

The event would not be possible without Torres, several members of the chamber said. According to PMAHCC director Melanie Marie Boyer, the celebrity basketball games were Torres' "brain child."
Boyer said Hispanics are opening businesses, nationally, at a rate of eight-to-one, compared to other groups, despite being 22 percent less likely to have attained higher education.
"As a chamber, we believe that healthy economics begin early in life with education and in the community," she said. "With our scholarship fund, we hope to improve on this issue through providing Hispanic students in the greater Pittsburgh area with scholarships."

Boyer and Torres said scholarship funds are available for any higher education purpose, including trade schools, technical schools, community colleges, four-year universities, graduate schools and more.
Since 2011, PMAHCC has provided more than $200,000 in scholarship funding, according to Torres.
---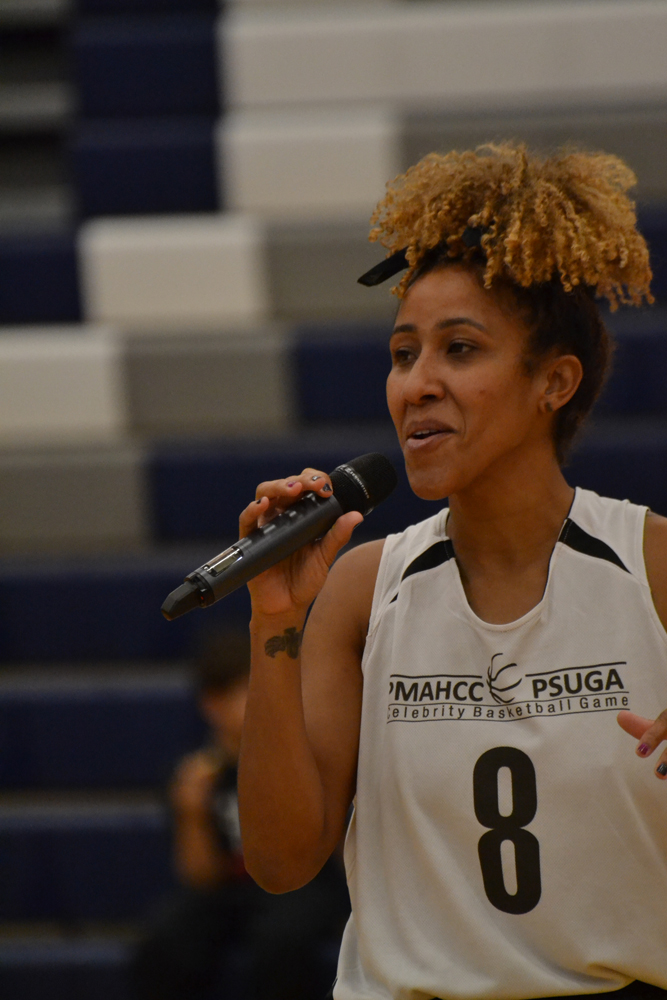 Carla Cortijo is a former player for the Atlanta Dream in the WNBA. (Richard Finch Jr. photo/special to Tube City Almanac)
---
"I am grateful for the commitment from all the players, especially Carla Cortijo, who flew in from Puerto Rico to play today," Torres said.
"Carla told me she was fortunate to earn a basketball scholarship to attend the University of Texas, but some of her friends struggled with tuition debt and that motivated her to help raise funds for students," he said.
---
Richard Finch Jr. is a freelance writer who covers news from McKeesport Area School District and North Versailles Twp. for Tube City Almanac. He may be reached at finchr43@gmail.com.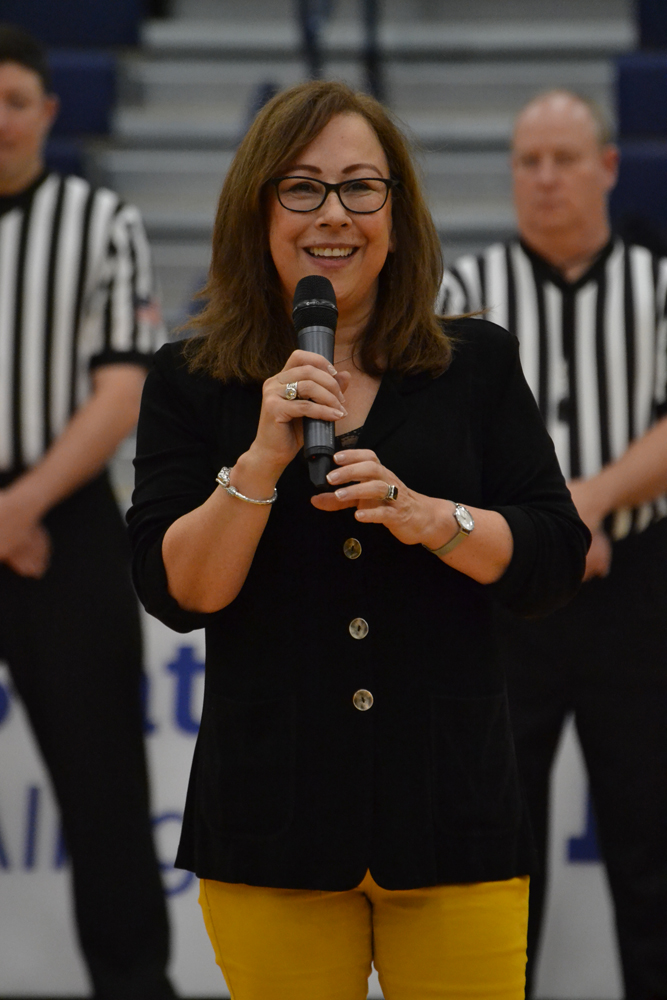 Carmen Malloy, PMAHCC board chairwoman.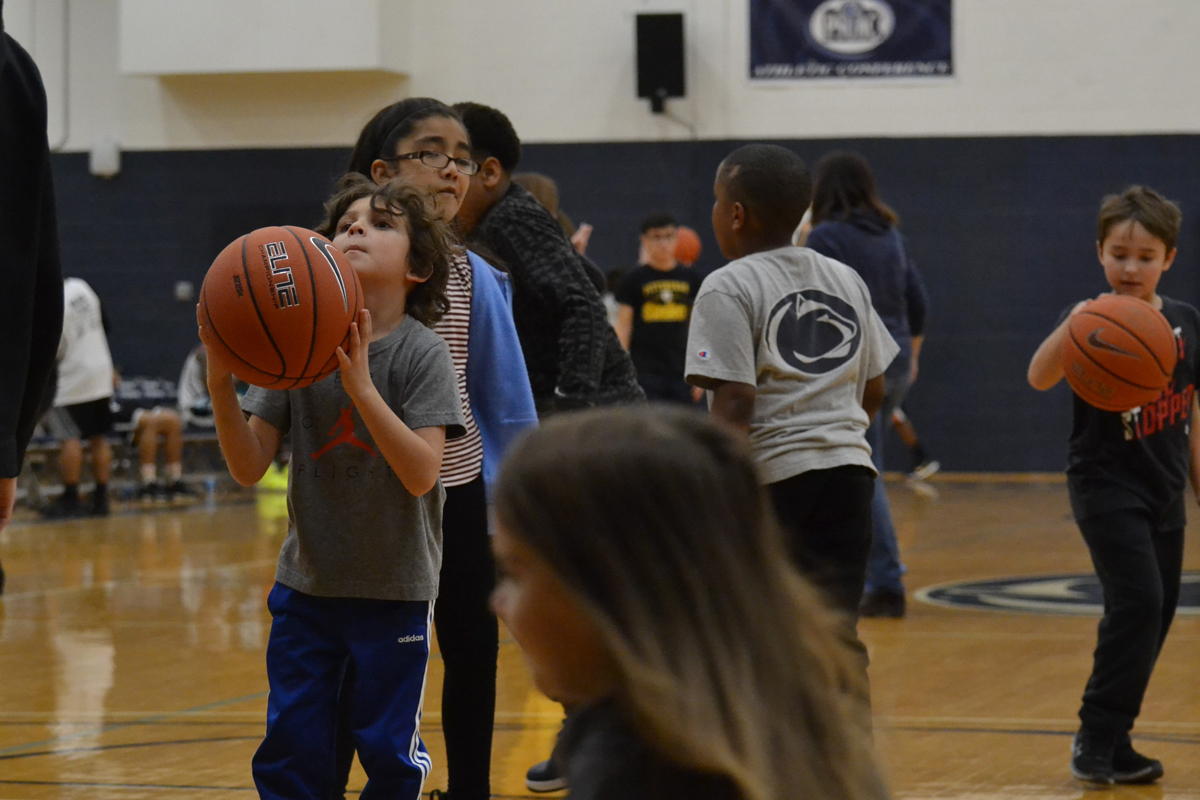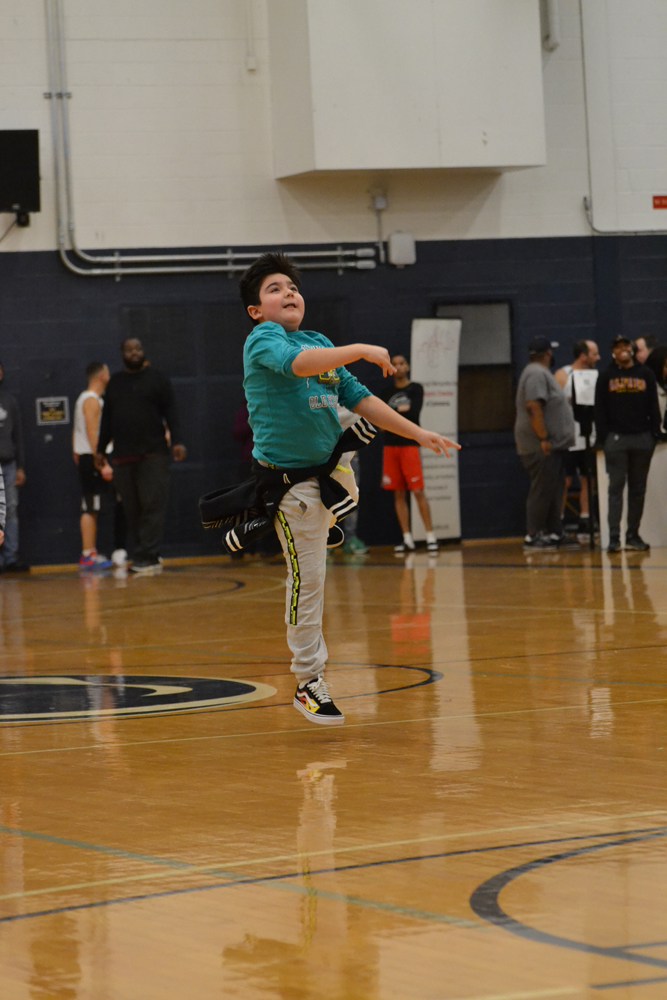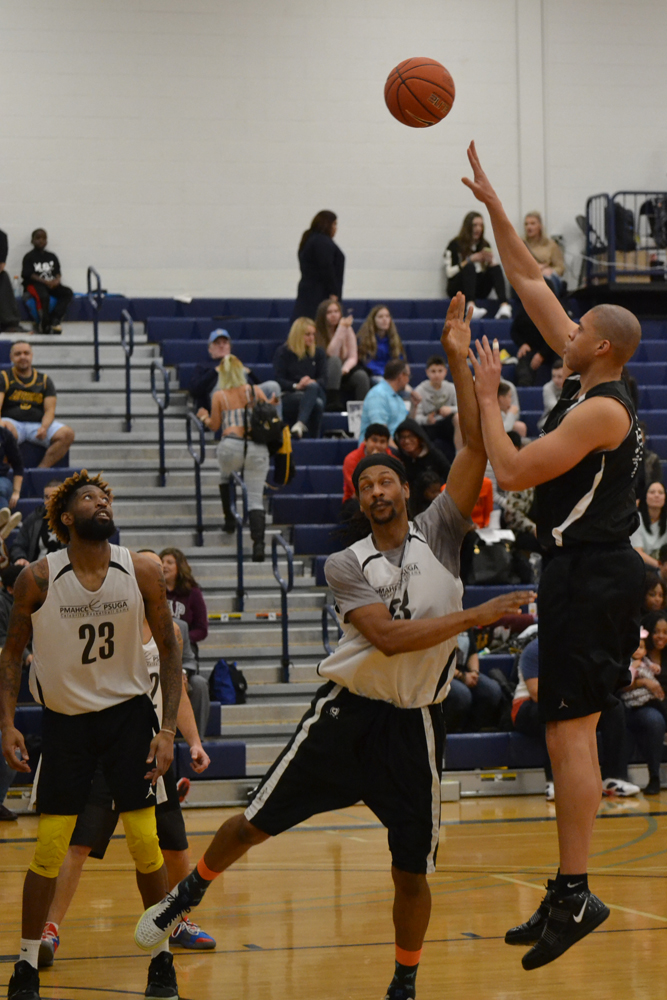 Jeff Mallory was a four-year starter for the St. Vincent College basketball team. He is currently the assistant vice president for diversity, inclusion and student advancement at Duquesne University.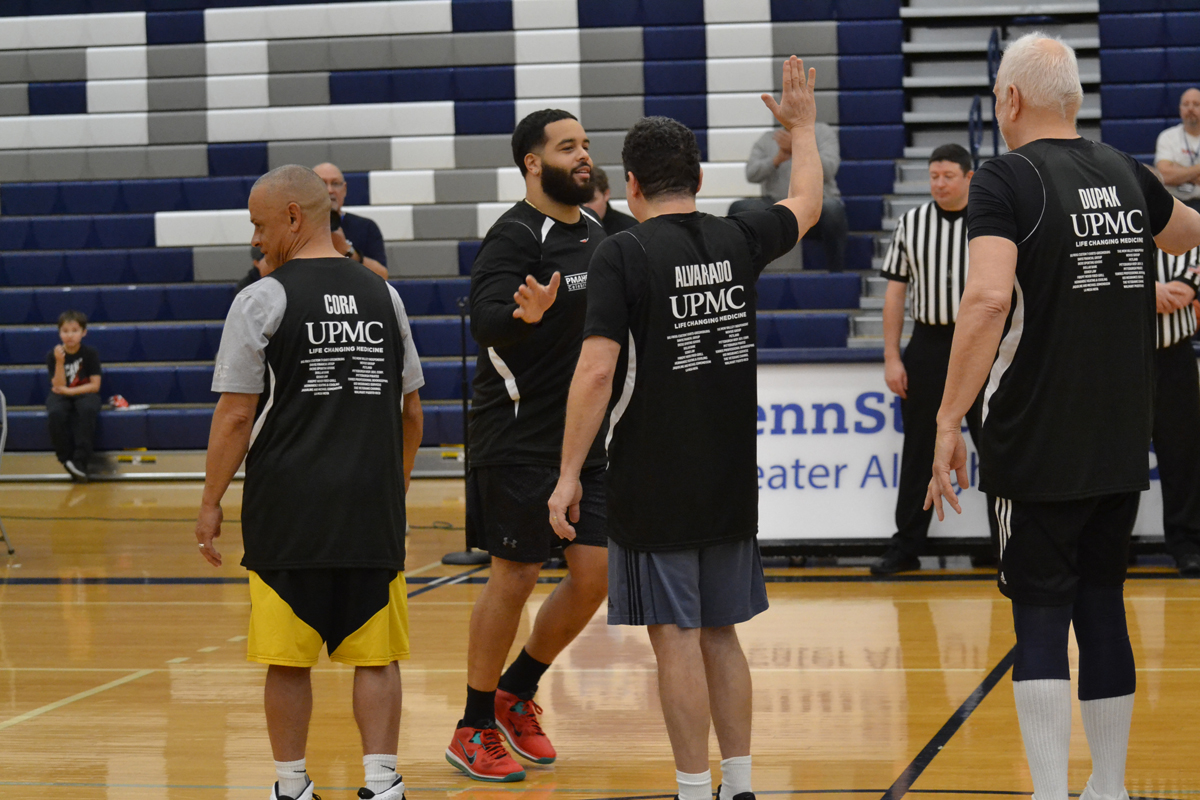 Former MLB player Joey Cora is the Pittsburgh Pirates' third base coach.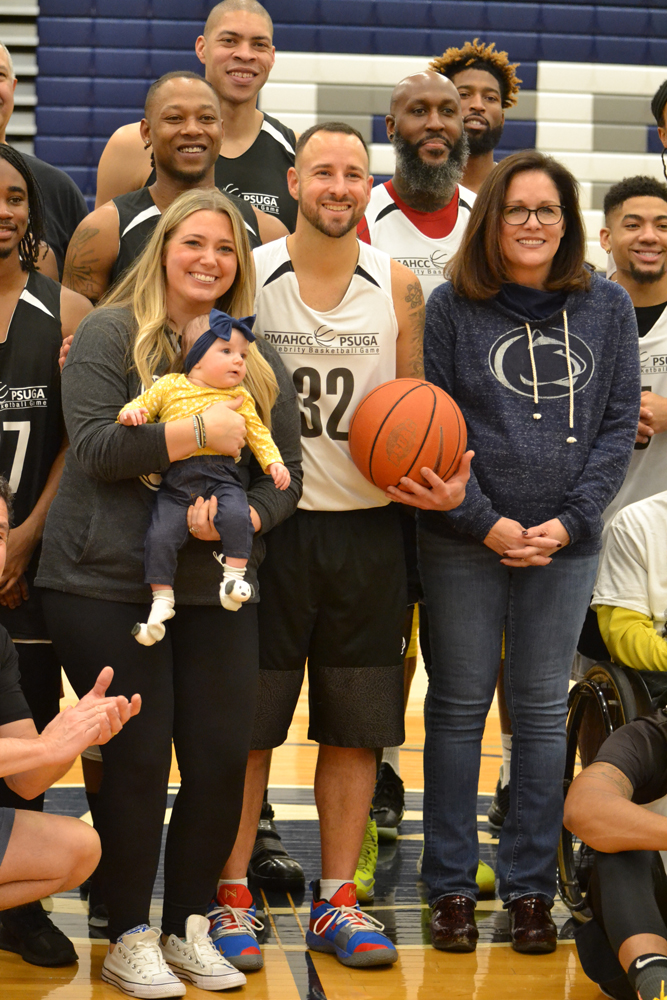 Lauren Karcher (with daughter, Harper) an elementary teacher and girls soccer head coach in the Norwin School District; Torres; and Jacqueline Edmondson, chancellor, Penn State Greater Allegheny.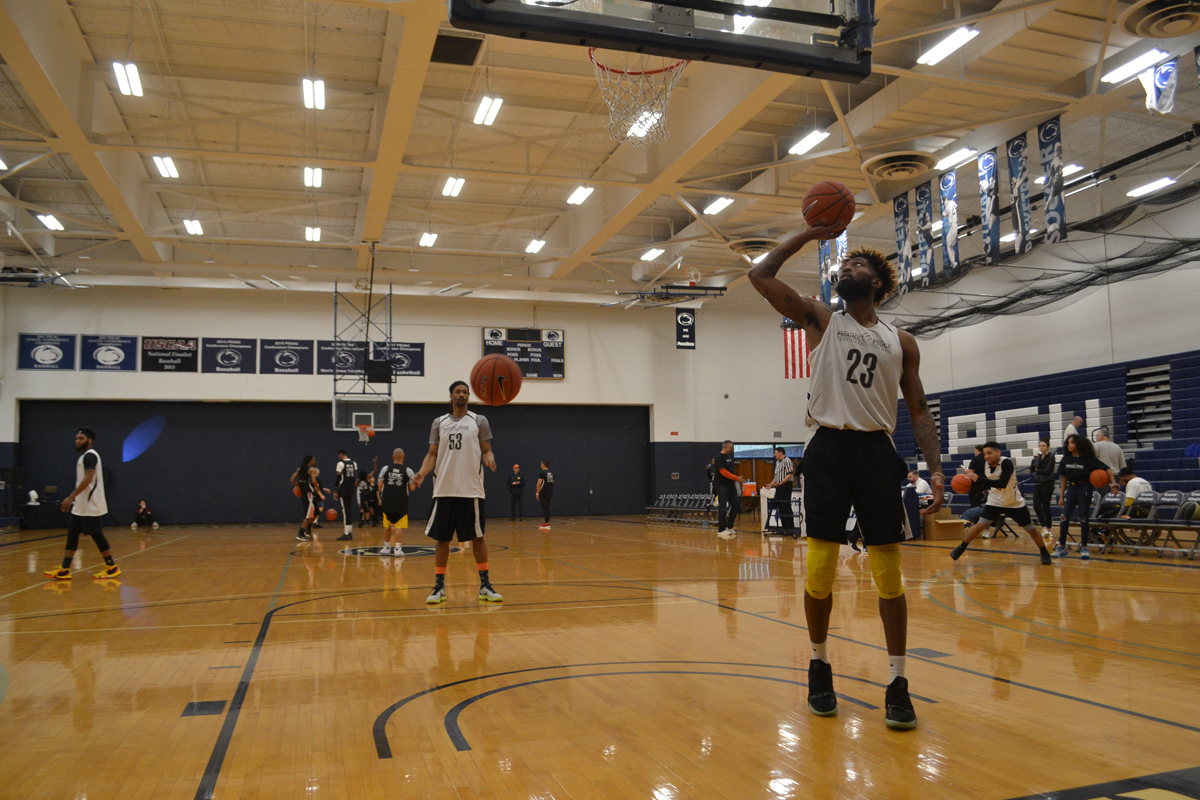 Justin Hamilton is a professional basketball player who most recently played for Action Now Monopoli in Italy. Bryan Akinkugbe plays for the Steel City Yellow Jackets.
All photos by Richard Finch Jr. For reprints, email finchr43@gmail.com.
Originally published January 14, 2020.
In other news:
"SWAT Raids Duquesne H…" || "U.S. Steel Promises t…"