By Submitted Report
The Tube City Almanac
December 03, 2015
Posted in: Announcements

. . .
The 30th annual McKeesport Festival of Trees gets underway today and continues through Monday.

Dozens of hand-decorated Christmas evergreens representing churches, schools, social groups and other organizations are on display in Renziehausen Park's Jacob Woll Pavilion.

An official tree-lighting ceremony will be held at 6 p.m. tonight (Dec. 3) at the intersection of Arboretum and Sycamore drives, near the pavilion entrance. Santa Claus will arrive at the ceremony on a McKeesport Fire Department truck, a spokeswoman said.

Hours for the show are 12 noon to 9 p.m. Thursday through Monday. Admission is $2 for adults, while children 12 and younger are admitted at no charge with donation of one non-perishable food item for local food pantries.

Activities include live entertainment, visits with Santa, and hayrides through Renzie, provided by McKeesport's public works department. The park will be lit by luminaria at night.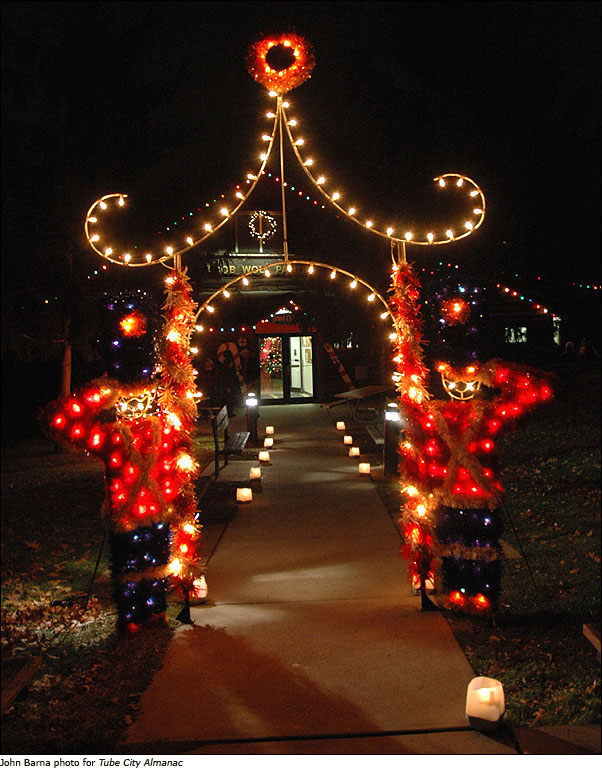 . . .
In addition, the nearby McKeesport Regional History & Heritage Center will be open from 12 to 8 p.m. daily throughout the Festival of Trees.

A spokeswoman said the center will have five trees throughout the museum themed "a Teddy Bear Christmas," along with special holiday decorations.

Hot chocolate and popcorn will be available, along with a special gift table and basket raffles.
. . .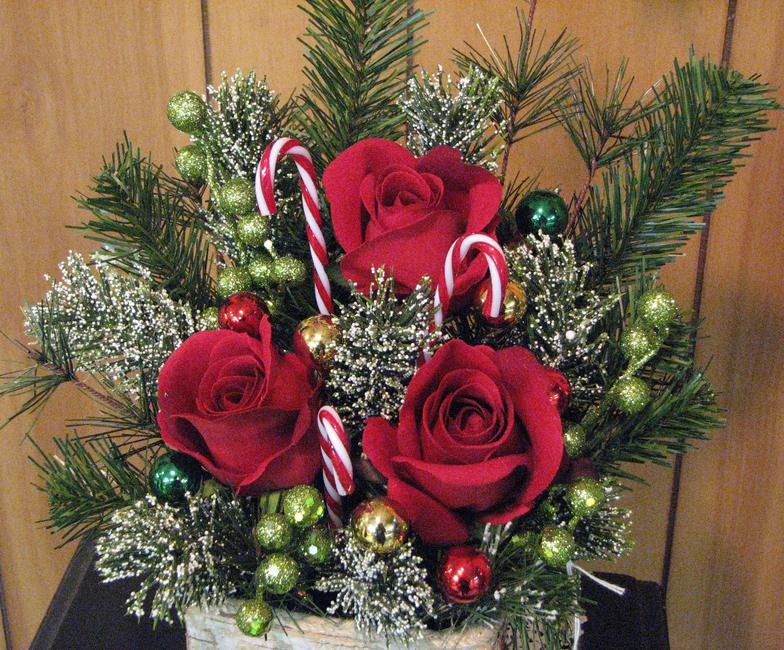 (photo courtesy Garden Club of McKeesport)
The Garden Club of McKeesport also will be open from Dec. 3 through 6 during the festival, with crafts available for purchase.

In addition to swags and wreaths made of live greens, there will be many Christmas arrangements and decorations for sale. There is a Kids Korner where everything is $5 and under, a bake sale with lots of goodies and a Chinese Auction.

The club will be open from 10 a.m. to 7 p.m. Thursday, Friday and Saturday and 12 to 7 on Sunday. Proceeds of the sale help to support the garden.
. . .
Parking is available in the lot near the Renzie Park Senior Center, and handicapped parking for cars with proper license plates or placards is available in the circle around the pavilion.
Originally published December 03, 2015.
In other news:
"Tips for Tots Next We…" || "'Crossing Fences' Rad…"