(Advertisement)
Tube City Community Media Inc. is seeking freelance writers to help cover city council, news and feature stories in McKeesport, Duquesne, White Oak and the neighboring communities. High school and college students seeking work experience are encouraged to apply; we are willing to work with students who need credit toward class assignments. Please send cover letter, resume, two writing samples and the name of a reference (an employer, supervisor, teacher, etc. -- not a relative) to tubecitytiger@gmail.com. (4-11-2023 to 4-30-2023)
To place your ad, email tubecitytiger@gmail.com.
Ads start at $1 per day, minimum seven days.
By Submitted Report
The Tube City Almanac
February 04, 2020
Posted in: Announcements, West Newton News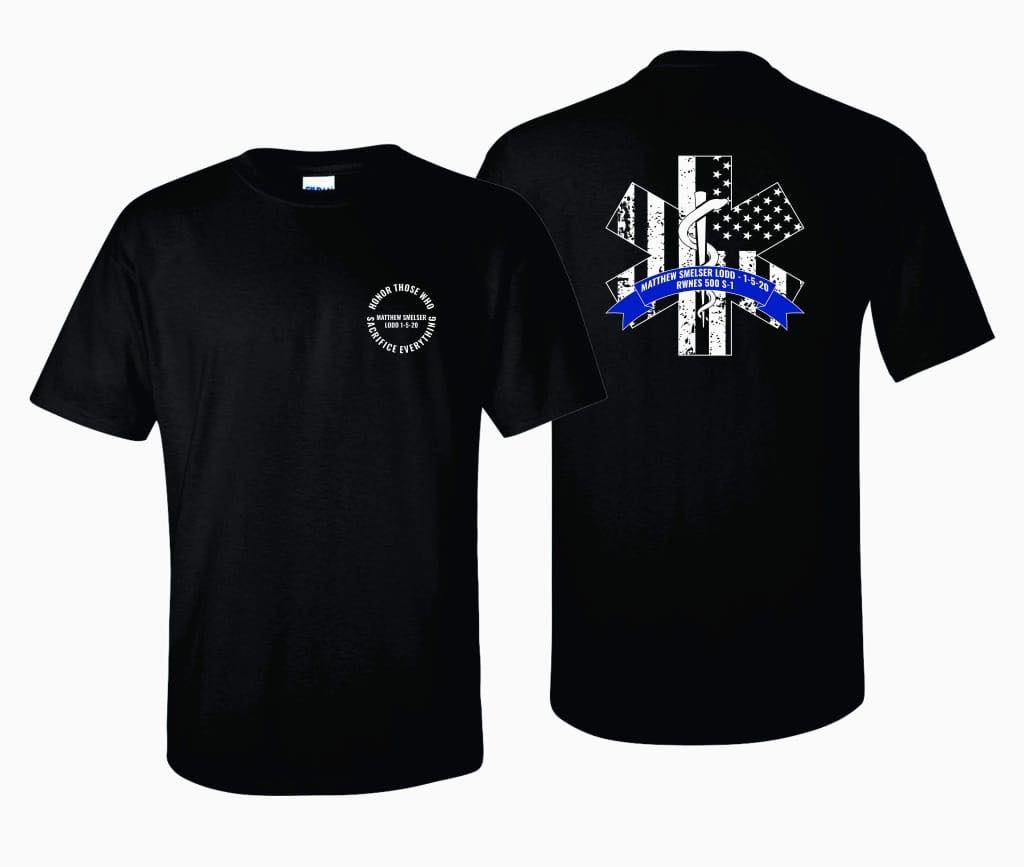 (Submitted photo via Facebook)
A Washington County business is selling T-shirts and sweatshirts to benefit the family of a paramedic who was killed while responding to a car accident on Interstate 70.
Sparkles By Shell, located on West Main Street in Monongahela, is selling the items in honor of Matt C. Smelser, 43, of Charleroi, a paramedic supervisor for Rostraver-West Newton Emergency Medical Service who was struck and killed Jan. 5 near the Smithton exit.
A 1995 graduate of Perryopolis High School, Smelser had been an emergency responder for 24 years and in addition to Rostraver-West Newton EMS, also worked for UPMC's Paramedic Response Unit. He is survived by his wife of 19 years, Lynn Lenzi Smelser, and their children Logan and Adriana.
The shirts may be shipped by mail or picked up in person at Sparkles By Shell. According to its website, the store has sold more than 900 out of a planned 1,000.
For more information about the shirts, call (724) 310-3990 or email shell@sparklesbyshell.com.
Organizers also have scheduled a community meal from 11 a.m. to 9 p.m. Feb. 16 at Hoss's Steak and Sea House, 148 Finley Road, Rostraver, a spokesperson said. All proceeds raised that day will benefit the Smelser family.
Originally published February 04, 2020.
In other news:
"Reader's Viewpoint: B…" || "Crew Missions Holding…"