(Advertisement)
Tube City Community Media Inc. is seeking freelance writers to help cover city council, news and feature stories in McKeesport, Duquesne, White Oak and the neighboring communities. High school and college students seeking work experience are encouraged to apply; we are willing to work with students who need credit toward class assignments. Please send cover letter, resume, two writing samples and the name of a reference (an employer, supervisor, teacher, etc. -- not a relative) to tubecitytiger@gmail.com. (4-11-2023 to 4-30-2023)
To place your ad, email tubecitytiger@gmail.com.
Ads start at $1 per day, minimum seven days.
$14.7M project will modernize Ostermayer building
By Staff Reports
The Tube City Almanac
February 26, 2020
Posted in: Announcements, McKeesport and Region News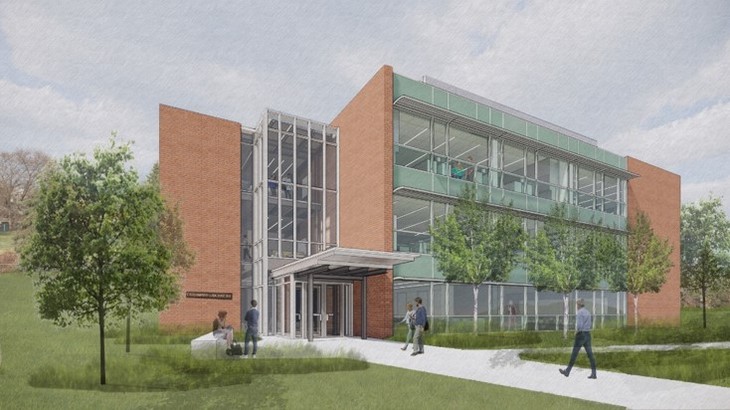 (Architect's rendering courtesy Penn State University)
---
The Penn State University board of trustees has approved a proposed $14.7 million project to modernize the science building at the Greater Allegheny Campus in McKeesport.
The improvements to the 21,700-square-foot Ostermayer Laboratory were recommended last week by the trustees' committee on finance, business and capital planning and ratified by the full board on Friday.
Ostermayer Laboratory was built in 1972-73. Renovations are expected to begin this spring and to be completed in early 2021.
Turner Construction Co. of Pittsburgh was chosen as the design build team.
The company has worked on projects at other Penn State campuses and Point Park University and the University of Pittsburgh; as well as the five-story K. Leroy Irvis Science Center at Community College of Allegheny County's North Campus and the new Thomas Jefferson High School in Jefferson Hills.
---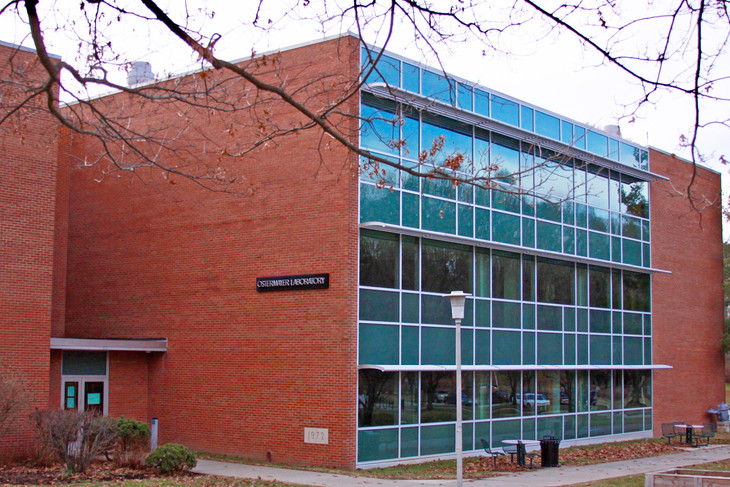 (Penn State photo)
---
The Ostermayer Laboratory building currently houses houses two biology and two chemistry teaching laboratories, along with four research laboratory spaces, a laboratory preparation space, faculty and staff offices, and one general purpose classroom.
The renovations will include updated laboratory and safety equipment in labs; new classrooms and workspaces for faculty and students; and an enhanced entrance and lobby area that can be used to display student research projects and engage members of the surrounding McKeesport and Mon Valley area.
"We envision a place to prominently display student work and to provide a space on campus that fosters creativity and collaboration as part of a 21stcentury science education experience," said Megan Nagel, an associate professor of chemistry who leads the Course-Based Undergraduate Research Experience, or CURE, program, along with Kristal Tucker, assistant professor of biology.
Electrical, HVAC and other systems in the building also will be upgraded, a university spokesperson said.
"We have faculty conducting research in our science programs who are securing grants for their work, and the new lab space will allow them to advance their research on our campus," said Jacqueline Edmondson, Greater Allegheny chancellor and chief academic officer.
"The new Ostermayer Lab will further the cutting-edge pedagogies happening at Greater Allegheny," Edmondson said. "The changes to the building will allow them to engage students in even more meaningful and creative ways."
Adam Horner, operations and physical plant manager, said that during the planning process, Greater Allegheny staff visited the Penn State Berks and Hazelton campuses to view recently renovated laboratory buildings.
"During these visits, we met with various faculty and academic leaders to discuss their projects, the design process and lessons learned," Horner said. When the project is complete, he said, Greater Allegheny will have a much more "contemporary facility" to support science education.

While work continues, Greater Allegheny will use a temporary mobile laboratory facility that was in service at the Berks and Hazelton campuses during their laboratory renovations, Horner said.
---
Editor's Note: This story was written from press releases provided by Penn State Greater Allegheny.
Originally published February 26, 2020.
In other news:
"Fish Fry Tradition Al…" || "LifeSpan Seeks Walker…"