(Advertisement)
Tube City Community Media Inc. is seeking freelance writers to help cover city council, news and feature stories in McKeesport, Duquesne, White Oak and the neighboring communities. High school and college students seeking work experience are encouraged to apply; we are willing to work with students who need credit toward class assignments. Please send cover letter, resume, two writing samples and the name of a reference (an employer, supervisor, teacher, etc. -- not a relative) to tubecitytiger@gmail.com. (4-11-2023 to 4-30-2023)
To place your ad, email tubecitytiger@gmail.com.
Ads start at $1 per day, minimum seven days.
Mayor: Reopened theater has been 'a tremendous addition' to borough
By Chris Baumann
The Tube City Almanac
March 02, 2020
Posted in: Entertainment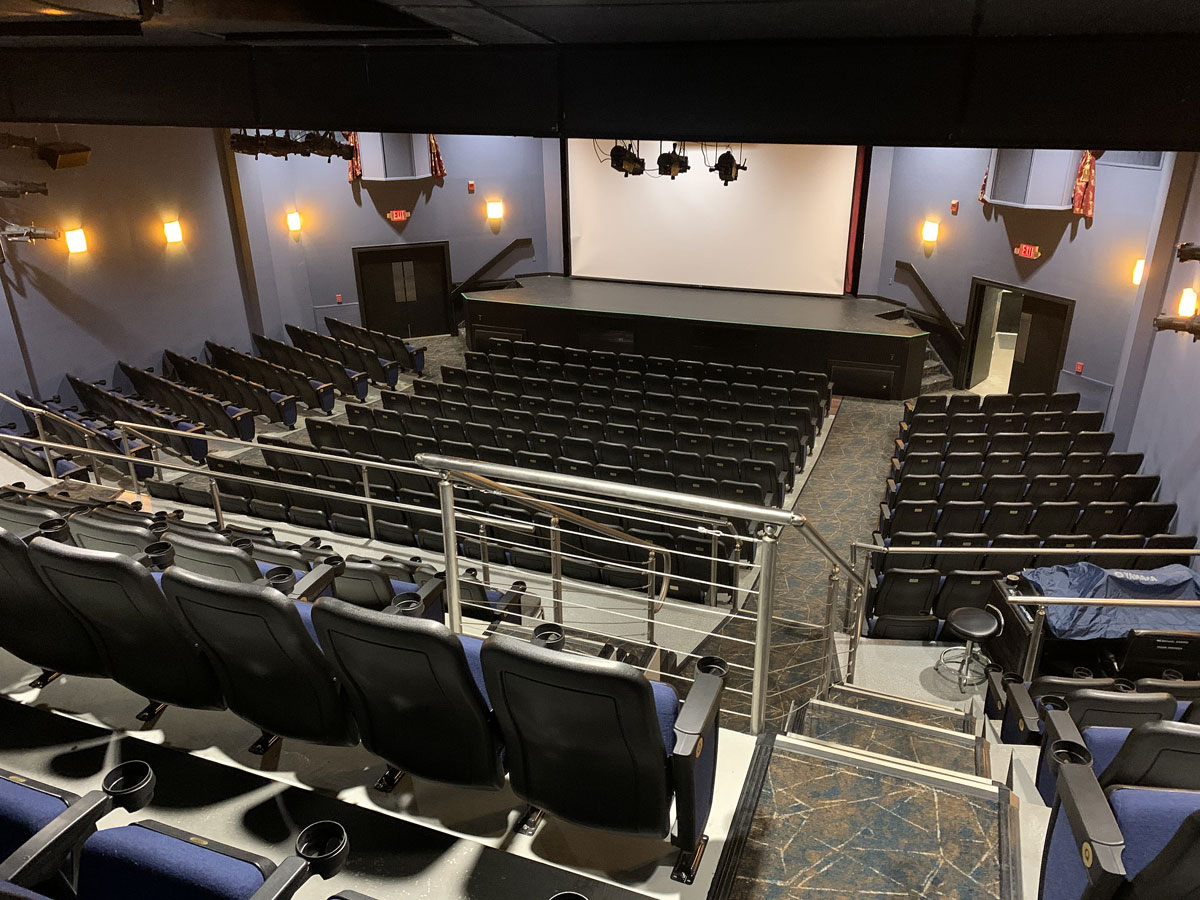 (Chris Baumann photo for Tube City Almanac)
---
When Mary Reed moved from Maryland to Western Pennsylvania six years ago, she did not know many people in the area. Reed, like many other volunteers, found a home at the Lamp Theatre in Irwin.

"It's like a family," said Reed, who has been volunteering at the Lamp Theatre for the last four years. "It's a fun place. I love the people there and value the connection I've made with them."

The Lamp Theatre will host its 5th Annual Lamp Theatre Gala from 6:30 to 10:30 p.m. March 20 at Stratigos Banquet Centre, 131 Colonial Manor Road, North Huntingdon Twp. This year the event is titled "Black Tie and Pearls: A Roaring '20s Affair" and will feature a 1920s theme.
Tickets include dinner, live entertainment, dancing and an auction and can be purchased at the Lamp Theatre box office or online at lamptheatre.org.

"The gala is our main fundraising effort each year," said Bill Elder, operations manager at the Lamp Theatre. "The event is growing and gaining a lot of attention. A lot of local business owners will be in attendance."

Elder joined the Lamp Theatre as an employee in May of 2016, just a few months before the theater reopened in August of the same year. "I've been involved in the entertainment industry for years, and I jumped at the opportunity to work at the Lamp."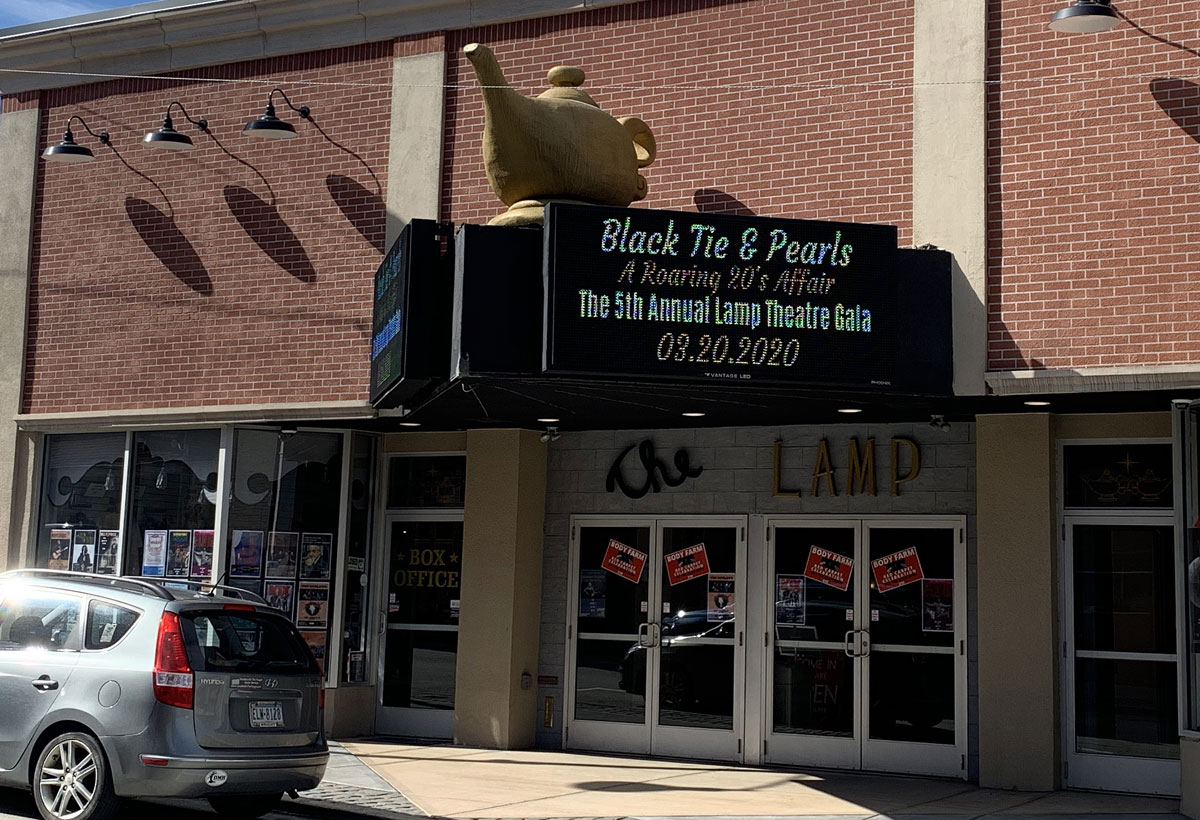 (Chris Baumann photo for Tube City Almanac)

Once a beloved local movie theater founded in 1937, the Lamp Theatre was forced to close its doors in 2004, and did not reopen until The Westmoreland Cultural Trust and a group of local volunteers took the initiative to "relight the lamp," according to the Lamp Theatre website.

"Lots of local donors made the reopening of the Lamp possible," Elder said. "There was a chance they would never see their money again, but these were people who grew up here and spent their youth in downtown Irwin.
"It was a community effort to rebuild the theater," he said. "Tons and tons of work went into it."

The Lamp now features many national acts including cover bands, comedy performances, and local favorites like The Clarks.They are also hosting an event with renowned forensic pathologist Cyril Wecht from March 13-15, with four shows featured across three nights.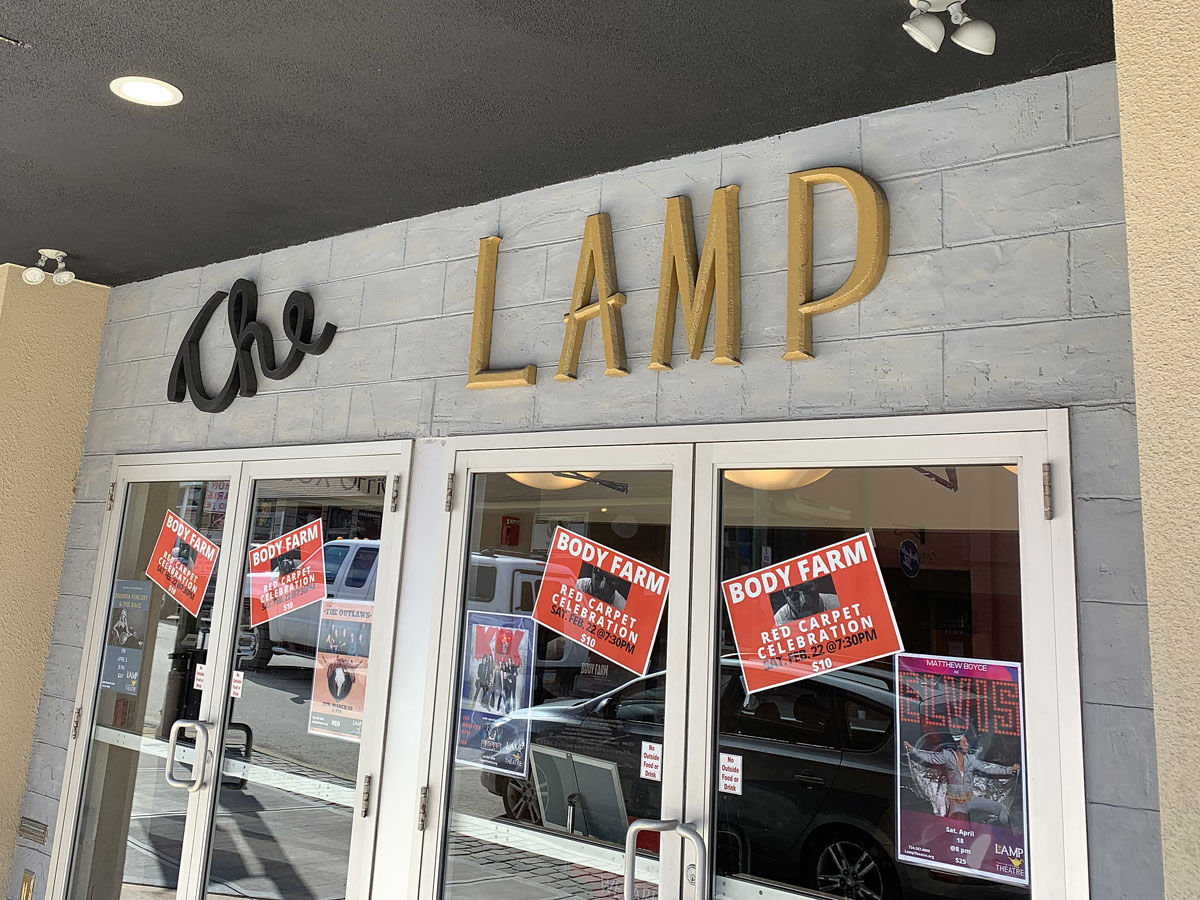 (Chris Baumann photo for Tube City Almanac)

The Lamp's resurgence and recent success has had an immeasurable impact on Irwin's business district, supporters said.

"I would highly recommend [other communities], if they have an opportunity, to open an old theater or venue like the Lamp, or build a new one," said Bill Hawley, mayor of Irwin Borough.
"I go to the shows and a lot of the patrons are from outside the area," Hawley said. "The Lamp has been a tremendous edition. It brings people into town, to the restaurants and shops."

"The Lamp has really been a linchpin business to revive the whole area," Elder said. "The value of the apartments in the area has gone up."

Across the street a building that had closed down is now being turned into a new restaurant called Gato Taco and Tequila. It is just one of many restaurants and businesses that have opened in downtown Irwin in recent years thanks to the business brought in by the Lamp Theatre.

"Everyone is super excited. Social media and word of mouth are drawing more attention to it," said Renee Mihalchik, who has been volunteering at the Lamp Theatre with her husband Rob for over a year. "People I work with who live nowhere near Irwin ask me who was at the Lamp every Monday morning."

"That's what's going to keep the little town of Irwin going," said Mihalchik. "You just need a good strong anchor to keep those businesses afloat."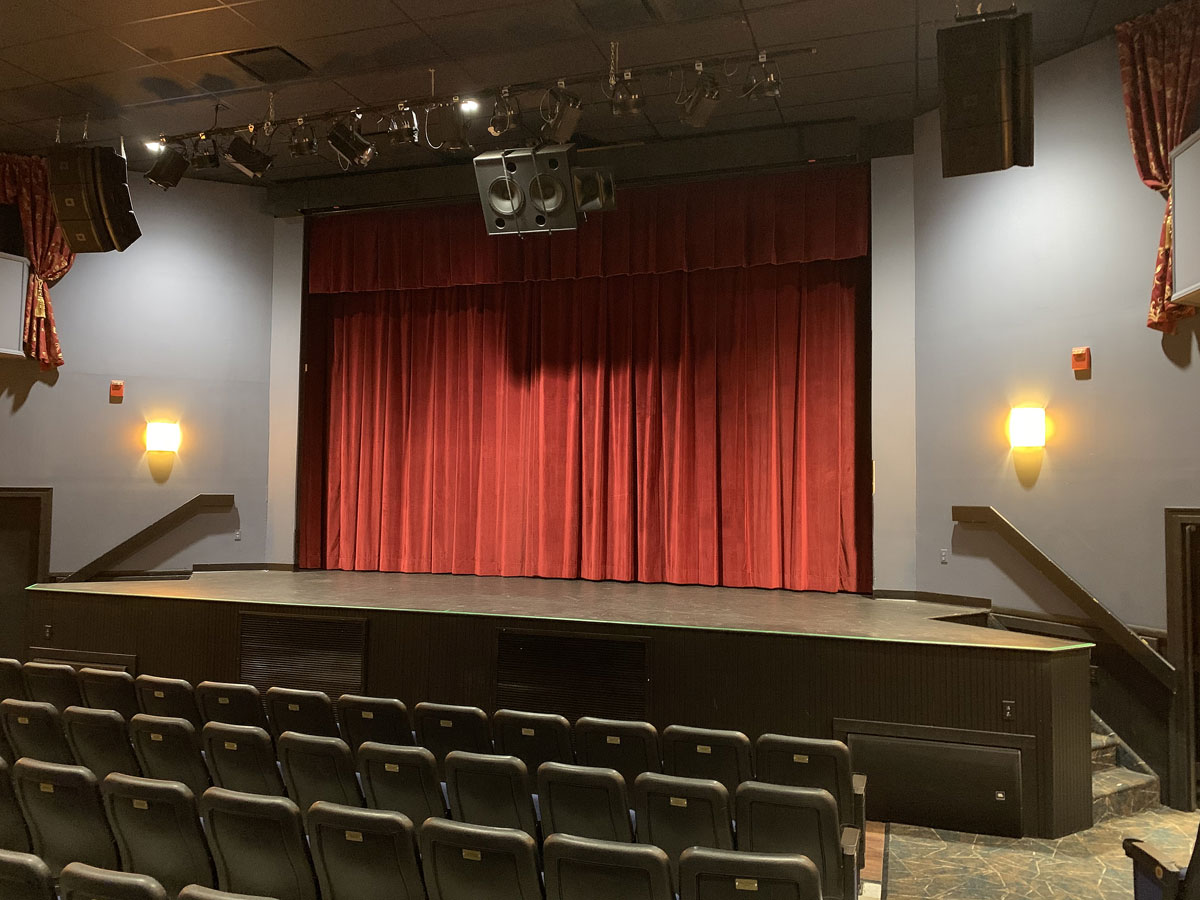 (Chris Baumann photo for Tube City Almanac)

The Lamp Theatre's contribution to the success of local businesses in Irwin is overshadowed only by the tremendous effort put forth by its devoted volunteers.

"We really only have three or four employees and the rest of the business is run by the work of the volunteers," said Elder. "We have about 75 active volunteers but over 600 have come and gone over the years."

The work of the volunteers helps to drive the business of the Lamp Theatre, which hosts over 150 events a year. In 2019, the theater sold over 30,000 tickets.

"I want to thank all the volunteers," said Hawley. "They are what keeps the Lamp going and I give them a ton of credit."

Mihalchik cites the Lamp's impact on the community as the motivation behind her dedicated volunteer work.

"I grew up in a small town in Mon Valley, everyone knew everyone, but like a lot of other places it basically disintegrated with the steel industry," Mihalchik said. "To live where we are and to see Irwin survive with people supporting the community and small businesses, that was a big push to volunteer and bring people to our town to make it grow and not collapse like other places."
---
Christopher Baumann is a freelance writer from Gibsonia. He may be reached at baumannc90@gmail.com.
Originally published March 02, 2020.
In other news:
"Chief: Parking Ticket…" || "W.M. Teen Charged in …"