(Advertisement)
Tube City Community Media Inc. is seeking freelance writers to help cover city council, news and feature stories in McKeesport, Duquesne, White Oak and the neighboring communities. High school and college students seeking work experience are encouraged to apply; we are willing to work with students who need credit toward class assignments. Please send cover letter, resume, two writing samples and the name of a reference (an employer, supervisor, teacher, etc. -- not a relative) to tubecitytiger@gmail.com. (4-11-2023 to 4-30-2023)
To place your ad, email tubecitytiger@gmail.com.
Ads start at $1 per day, minimum seven days.
Current risk of COVID-19 exposure 'low' but testing begins this week
By Staff Reports
The Tube City Almanac
March 03, 2020
Posted in: McKeesport and Region News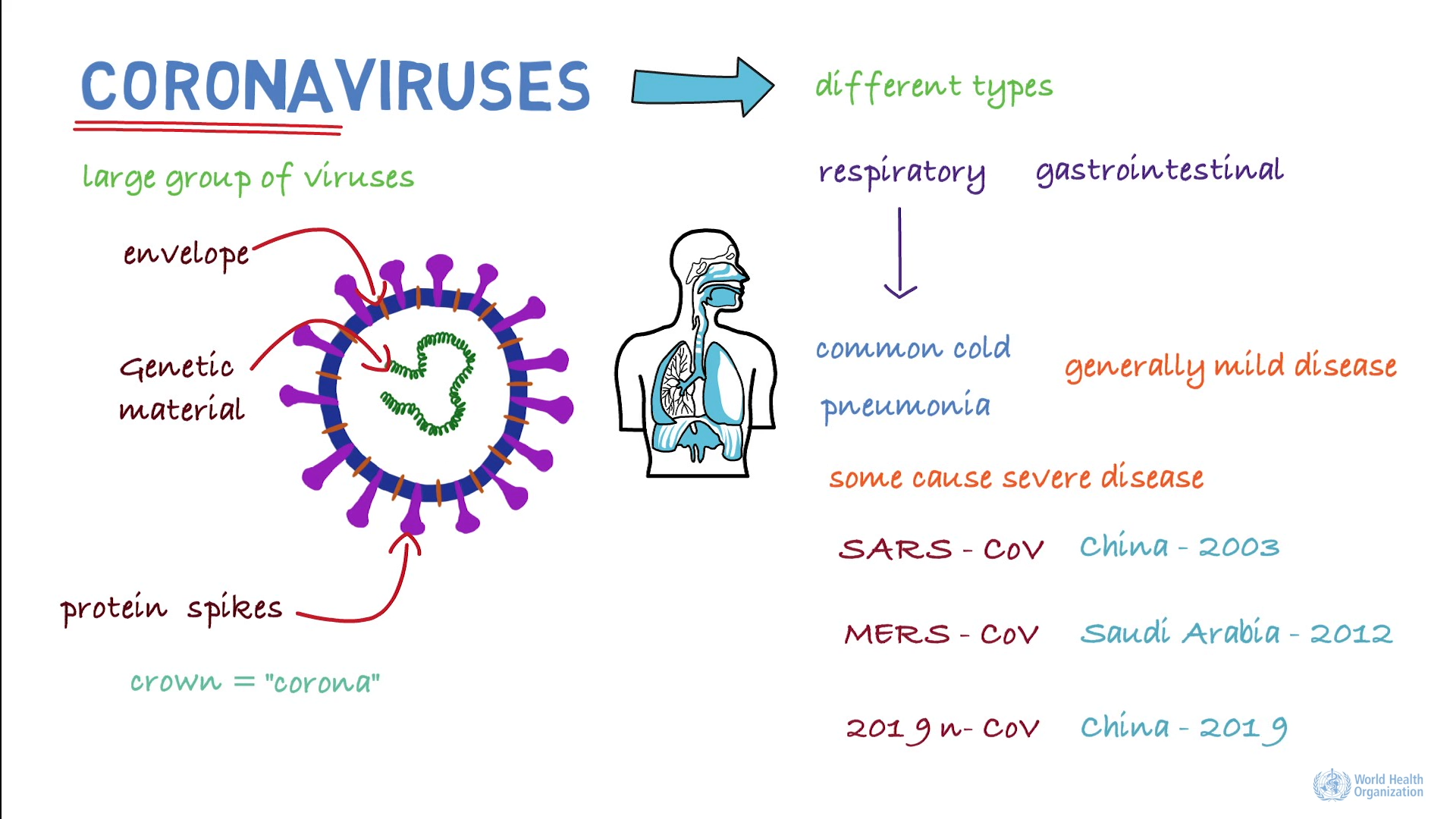 (Courtesy World Health Organization)
---
Local officials are encouraging residents to stay informed and use common-sense precautions as "coronavirus disease 2019" spreads in the United States.
There have been no confirmed cases of the virus — officially known as COVID-19 — in Pennsylvania, but with more than 100 cases reported in 15 states, experts say its entry into our area is "inevitable."
On Friday, Steel Valley School District Superintendent Edward Wehrer reported that two staff members had traveled outside of the U.S. to areas where COVID-19 has been confirmed.
"Because the district makes the safety and overall health of all staff and students a top priority, these employees have been instructed to not report to work until the incubation period for the virus has passed and they have been cleared by a medical professional," Wehrer said in a prepared statement.
Neither staff member has been confirmed to have the virus, a district spokesperson said, and neither has been in any of the district's buildings since returning to the U.S. Their names have not been released.
---
U.S. Rep. Mike Doyle of Forest Hills on Monday urged local residents not to give into "misinformation and speculation."
He asked residents to get reliable information from sources such as U.S. Centers for Disease Control and Prevention, which has set up a special website for COVID-19 information.
"Asian Americans have been the victims of stigma and discrimination linked to the origin of COVID-19 in China," Doyle said. "This is completely unsubstantiated, according to the CDC, which says that being Chinese or Asian American does not increase the chance of getting or spreading COVID-19."
---
Meanwhile, state Sen. Jim Brewster, a McKeesport Democrat, is asking Republicans in the state General Assembly to take immediate action on a public-health bill that passed the senate with unanimous support last June, but has languished in the house since then.
COVID-19's entry into Pennsylvania "is inevitable and we need to be prepared," Brewster said in a letter to Republican leaders in the state house. "This legislation is critical for addressing this public health crisis."
---
According to the World Health Organization, COVID-19 is related to a large family of viruses that can cause anything from the common cold to pneumonia to fatal diseases such as Severe Acute Respiratory Syndrome, or SARS.
COVID-19 had not been previously identified in humans until an outbreak in Wuhan, China, the WHO said. More than 95 percent of the cases so far have been in China, according to WHO.
As with most other cold viruses, COVID-19 is likely spread by coughing, sneezing and close person-to-person contact, the CDC said.
Worldwide, there have been about 100,000 confirmed cases and 3,100 deaths. Six of the deaths were in the U.S.
---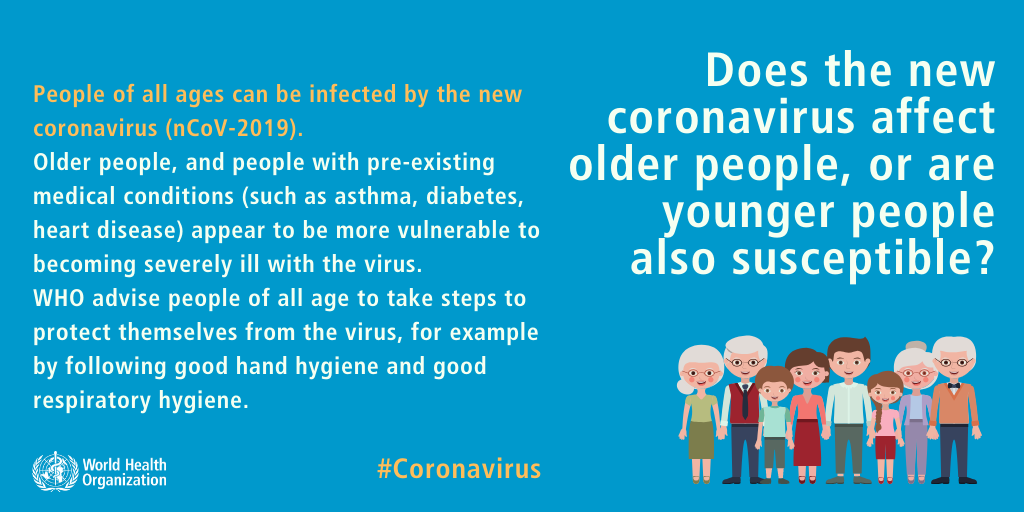 (Courtesy World Health Organization)
---
The most common symptoms are fever, tiredness, a dry cough, sore throat, nasal congestion and aches and pains, the World Health Organization said. The symptoms are usually mild and 80 percent of people recover without any special treatment.
But about 16 percent of people infected reported trouble breathing, and 2 percent have died.
People with other underlying conditions, including high blood pressure, heart problems or diabetes, and older people are more likely to develop serious complications, the WHO said.
It can take between two and 14 days for symptoms to appear, officials said.
---
---
People — including those of Chinese descent — who have not recently traveled to China or been in contact with a person who is a confirmed or suspected case of COVID-19 are not at greater risk of acquiring and spreading COVID-19 than other Americans, Doyle said.

People who have returned from China more than 14 days ago and do not have symptoms are not infected with the virus and contact with them will not give you the virus, he added.
---
At a press conference Monday, doctors with the Allegheny County Health Department said the current risk of local exposure to COVID-19 "remains low" but they are investigating possible cases and will use the state's lab to begin testing this week.
"There has been a lot of work going on behind the scenes at the Health Department to assure that we are prepared for a possible outbreak," said Dr. Lee Harrison, who chairs the county Board of Health.
Dr. LuAnn Brink, ACHD chief epidemiologist, said the department is coordinating with area hospitals and doctors, colleges and universities, and with agencies such as the Allegheny County Airport Authority and Port Authority.
The agencies are communicating on a daily basis, she said.
---
The health department also has created a website for COVID-19 information at www.alleghenycounty.us/coronavirus.
"Even though there are still a lot of unknowns about this new virus, we are learning more every day," said Dr. Kristen Mertz, medical epidemiologist with the health department. "We have spent years preparing for flu pandemics, and many strategies are applicable to COVID-19. Residents can take common sense precautions and practice healthy habits to limit the spread of germs."
Those common-sense precautions include staying home when you're sick; covering coughs and sneezes with a tissue, elbow or sleeve; washing your hands regularly, avoiding shaking hands; and routinely cleaning frequently-touched surfaces and objects.
---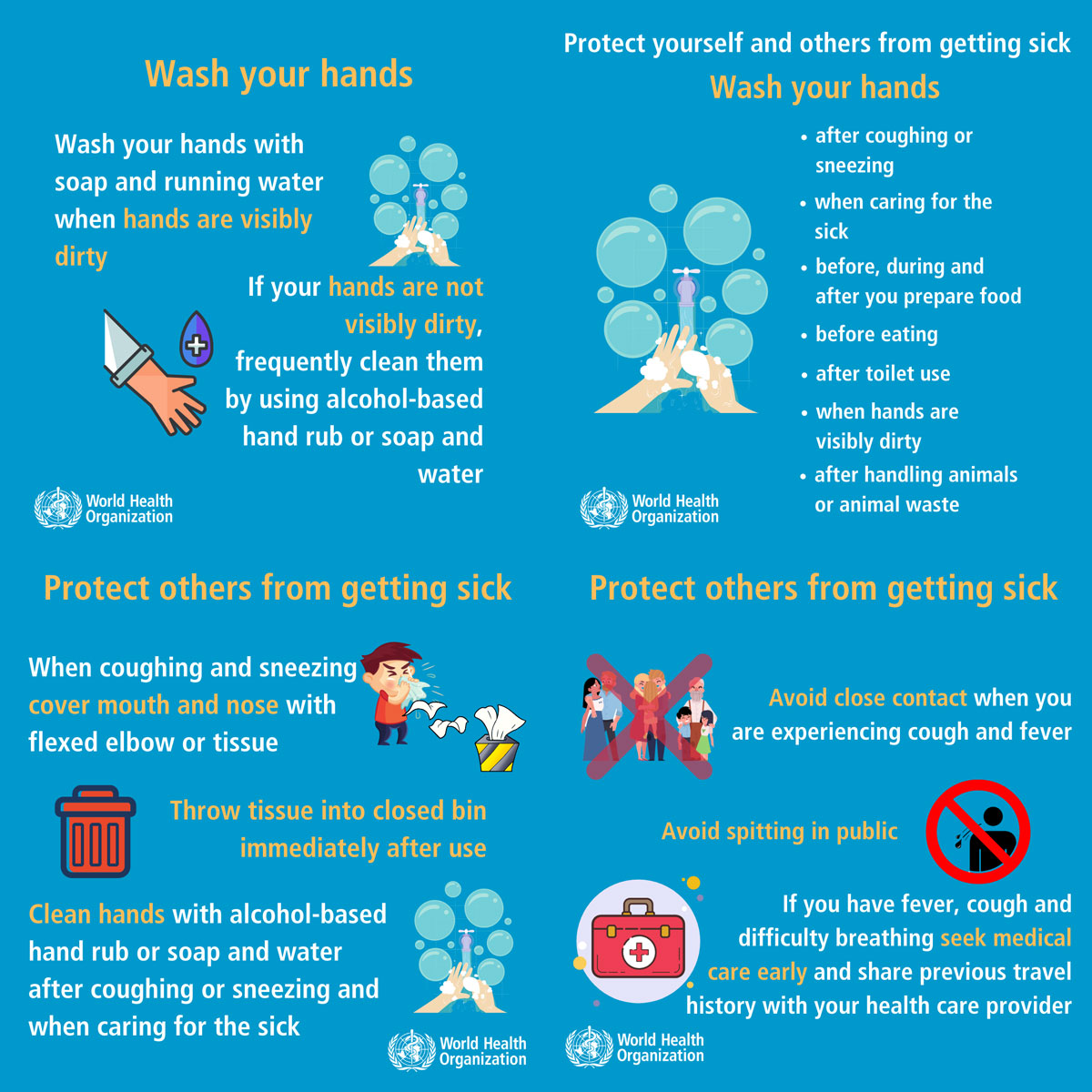 (Courtesy World Health Organization)
---
In his letter to leaders of the state General Assembly, Brewster asked them to take immediate action on a Senate bill that would give Pennsylvania Gov. Tom Wolf broader authority to declare public health emergencies in the event of a COVID-19 outbreak.
The Public Health Emergency Act of 2019, Senate Bill 633, sponsored by state Sen. Jay Costa of Forest Hills, passed the state Senate by a 50-0 vote in June 2019, but has been held up in the state House since then, Brewster said.
Both the state house and senate are controlled by Republicans. Brewster and Costa are Democrats.
In his letter to state Speaker of the House Mike Turzai, Republican majority leader Bryan Cutler and state Rep. Kathy Rapp, who chairs the health committee, Brewster said Senate Bill 633 "would better equip the state to respond quickly, share information and coordinate treatment strategies."
Among other provisions, the bill would allow the governor or the state Health Department to waive some regulations, create other temporary regulations, and allow state employees to provide treatment in the event of an emergency.
"We should aim to have a public health emergency declaration option before COVID-19 hits Pennsylvania," Brewster said. "It may help us prevent a crisis."
---
Editor's Note: This story was written by Jason Togyer, editor of The Tube City Almanac and volunteer executive director of Tube City Community Media Inc. He may be reached at jtogyer@gmail.com.
Originally published March 03, 2020.
In other news:
"AG: Pharmacy Tech Sto…" || "White Oak Council OK'…"