By Jason Togyer
The Tube City Almanac
December 17, 2015
Posted in: Commentary-Editorial

Opinions expressed at Tube City Almanac are those of individual authors, and not those of Tube City Community Media Inc., its directors or volunteers. Responsible replies are welcome.
. . .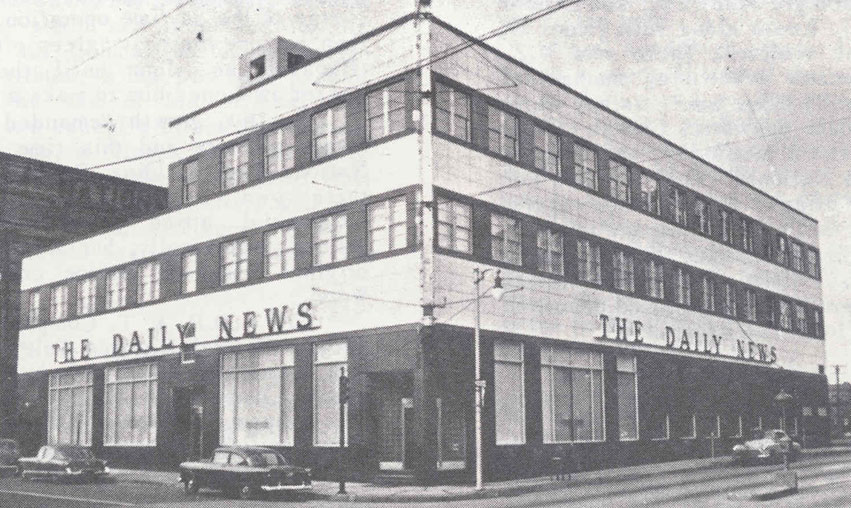 McKeesport "has a newspaper graveyard of considerable proportions," wrote Walter Abbott and William Harrison in the 1894 book, "The First One Hundred Years of McKeesport."
And it's going to now be enlarged by one.
There is absolutely nothing positive I can say about yesterday's announcement that the Daily News will close on Dec. 31 after 131 years of service.
It is terrible. Horrible. Awful. Combined with the closure of Monessen's Valley Independent, it means 87 good people will lose their jobs through no fault of their own.
And to emphasize: It is not their fault. It is a result of forces much larger than either paper. In my opinion, it doesn't even say that much about the economics of the Mon Valley, or the economics of newspapering.
. . .
It also --- despite some of the negativity I saw yesterday on the Internet --- doesn't mean there is no hope for the McKeesport area.
(By the way: If you were on the Internet yesterday, and your first reaction to the news of the papers closing was to bash Obama, or blame Republicans, or to say "good, I hated those papers anyway" ... well, you might be a schmuck. And, to quote Dean Martin, "I cleaned that up.")
If the board of directors of Tube City Community Media Inc. didn't think there was hope for the McKeesport area, we wouldn't still be running Tube City Online, and we wouldn't have just launched an Internet radio station, WMCK.FM.
. . .
The Tribune-Review's parent company --- which owns both papers --- is engaged in a major re-trenching effort. If published reports are to be believed, the late Richard Mellon Scaife was subsidizing the company's operations to the tune of more than $250 million of his personal fortune --- much of it to keep the Pittsburgh edition of the paper afloat.
With his death, those subsidies came to an abrupt end, and the company is in survival mode. Besides the closure of the McKeesport and Monessen papers, the Tribune-Review is also discontinuing home delivery in large sections of Westmoreland County, which has always been its bread and butter.
The possible closure of the Daily News and Valley Independent was announced in August; as a journalist friend of mine pointed out, four months is not a hell of a long time to put together a rescue plan.
. . .
I would like to say that Tube City Community Media will try to help. And we will, and I've already extended our offer of help to McKeesport Mayor Mike Cherepko's office, and to state Sen. Jim Brewster.
We are ready to put our shoulders to the wheel in any way we can. (I think McKeesport represents an excellent opportunity for a weekly or twice-weekly paper, if anyone has the capital and wants to start one.)
But we will be no substitute for the Daily News. Journalism, even on a local level, is expensive, and our pockets aren't just shallow --- they're barely even pockets.
. . .
Tube City Community Media Inc. will be announcing a couple of new initiatives very soon to fill some of the void left by the loss of the Daily News --- as early, I hope, as next week.
This is not the time or place for that.
For now, I just want to express my sincere sympathy to all of the people who will be losing their jobs --- delivery people, printers, mailers, advertising sales reps, reporters, editors, photographers, custodial personnel, everyone affilated with the Daily News and Valley Independent, and also my appreciation for all of their hard work over the years.
"I have fought the good fight, I have finished the race, I have kept the faith." — 2 Timothy 4:7
. . .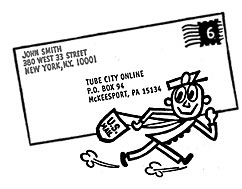 Opinions expressed in commentaries are those of individual authors, and do not represent those of Tube City Community Media Inc., its directors, contributors or volunteers.

Tube City Community Media is committed to printing viewpoints from residents of the McKeesport area and surrounding municipalities. Commentaries are accepted at the discretion of the editor and may be edited for content or length.

To submit a commentary for consideration, please write to Tube City Online, P.O. Box 94, McKeesport 15134, or email tubecitytiger -at - gmail -dot- com. Include contact information and your real name. A pen name may be substituted with approval of the editor.
Originally published December 17, 2015.
In other news:
"25 Years Ago, It Was …" || "Union, U.S. Steel Rea…"