(Advertisement)
Tube City Community Media Inc. is seeking freelance writers to help cover city council, news and feature stories in McKeesport, Duquesne, White Oak and the neighboring communities. High school and college students seeking work experience are encouraged to apply; we are willing to work with students who need credit toward class assignments. Please send cover letter, resume, two writing samples and the name of a reference (an employer, supervisor, teacher, etc. -- not a relative) to tubecitytiger@gmail.com. (4-11-2023 to 4-30-2023)
To place your ad, email tubecitytiger@gmail.com.
Ads start at $1 per day, minimum seven days.
By Staff Reports
The Tube City Almanac
April 22, 2020
Posted in: Announcements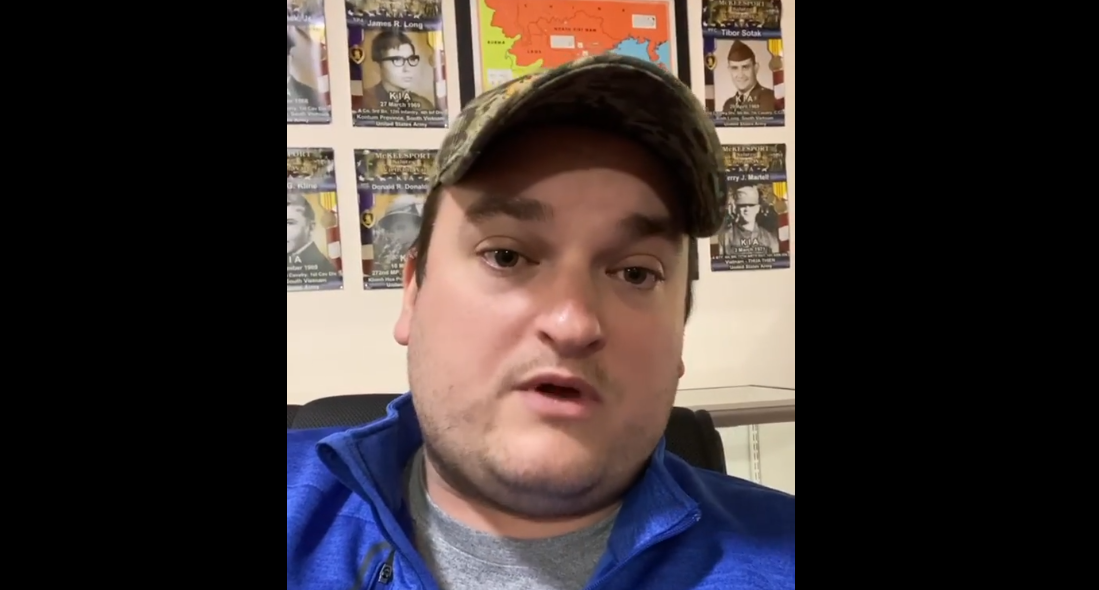 Although in-person activities are on hold for the forseeable future, the McKeesport Regional History & Heritage Center is scheduling a series of "Fireside Chats" about Western Pennsylvania's past.
Museum manager Dave Moore (above) will host the chat series on Facebook beginning at 7 p.m. today (April 22) with a talk about the arrival of golf in Western Pennsylvania.
Teresa Trich, community outreach director, said the center is still monitoring the spread of the COVID-19 pandemic and will follow the advice of Pennsylvania Gov. Tom Wolf. The center is tentatively hoping to re-open May 12, she said, but "the safety of our staff and patrons comes first and we will only re-open when it is safe to do so."
The center's Summer Speaker Series, scheduled for the third Thursday of each month between May and August, is also scheduled to proceed as planned at this time, Trich said.

Meanwhile, center volunteers are asking Mon Valley residents to stay in touch. "As we are living history now, we want to hear from you," Trich said. "What is your experience living in the time of COVID-19? Send us a brief account of what life is like for you during this global pandemic."
Stories may be emailed to CovidStories@mckeesportheritage.org.
Originally published April 22, 2020.
In other news:
"Activities On Hold, W…" || "Two Teens Charged in …"