By Submitted Report
The Tube City Almanac
May 07, 2020
Posted in: Announcements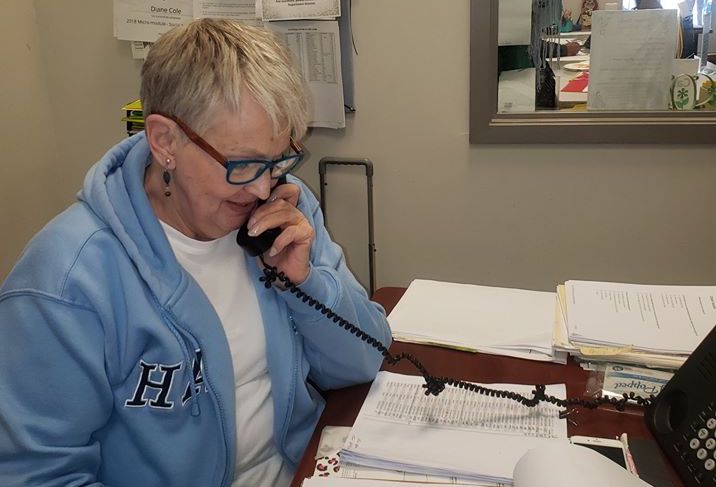 Diane Cole is a site coordinator at LifeSpan. (Submitted photo via Facebook)
---
Due to the current COVID-19 pandemic, all LifeSpan's buildings are closed to the public until further notice, a spokeswoman said.
However, LifeSpan services are continuing as usual, said Joyce Asmonga, agency support assistant.
LifeSpan's Community Resource Centers for Older Adults, including facilities in Olympia Shopping Center and Homestead, are closed, she said, but center staff are currently performing check-in calls with center participants.
The centers will re-open as soon as conditions permit, Asmonga said.
Meals on Wheels are being delivered as usual, she said. During this time, all meals will be frozen. If you have any questions, please call (412) 464-1300, ext. 133 or ext. 153.
In addition to its senior resource centers, LifeSpan provides assistance to caregivers of older adults as well as care management and helps investigate allegations of possible elder abuse.
LifeSpan's Care Management services, including assessments and reassessments for services, are being completed via phone or other electronic methods, Asmonga said. Please contact your care manager at (412) 464-1300 if you have questions about your specific situation, she said.
If you are in need of services or do not have a care manager through the Allegheny County Area Agency on Aging, please call the senior line at (412) 350-5460, Asmonga said.
More information will be posted on LifeSpan's website as it becomes available, she said.
Originally published May 07, 2020.
In other news:
"Rainbow Kitchen Still…" || "City Officials Eying …"