Most communities have just one location
By Staff Reports
The Tube City Almanac
May 18, 2020
Posted in: Politics & Elections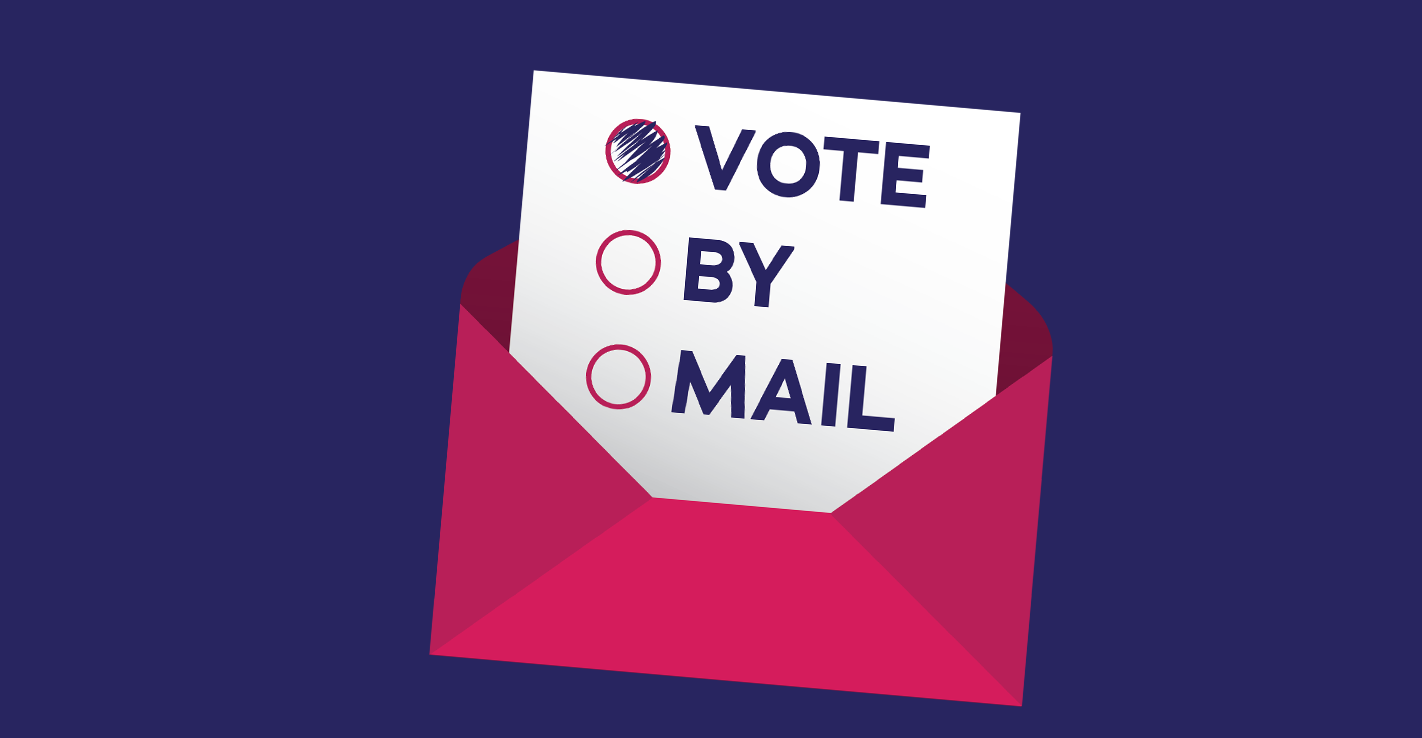 Allegheny County voters who want to participate in the June 2 primary election — and who want to cast their ballot in person, rather than by mail — may need to go to a different polling location than usual.
Most communities in the county will have only one polling location open due to the COVID-19 pandemic.
In McKeesport, all city voters who intend to cast a ballot in person will vote at the Public Safety Building (old Municipal Building) at the corner of Lysle Boulevard and Market Street. A list of Mon-Yough area polling locations follows this story.
Allegheny County officials said they were forced to reduce the number of polling places because of a lack of workers interested in serving at the polls this year over concerns about the novel coronavirus.
The county normally operates about 1,300 polling places. This year, there are fewer than 150, including the city of Pittsburgh's 32 wards, which are being served by 19 locations.
Households with eligible voters will receive a postcard prior to June 2 advising of their specific polling place location, said Amie Downs, county spokeswoman. There will also be additional outreach and information to the public and voters between now and June 2, she said.
There may be multiple polling stations set up at each location so that physical distancing rules can be maintained on June 2, Downs said.
Most voters in Washington and Westmoreland counties will continue to vote at their usual locations, unless otherwise notified. Three polling places have been changed in North Huntingdon Twp. and one location has been changed in West Newton, Westmoreland officials said.
Applications to vote by mail using an absentee ballot can be obtained at the website VotesPa.com. Only registered voters may obtain an absentee or mail-in ballot. Deadline to apply for an absentee ballot is May 26.
Voters who have received a mail-in ballot may not vote again in person and will be prevented from doing so at the polling place, according to state law.
The completed mail-in ballot must be signed by the voter and received in the county elections office by 8 p.m. June 2, a spokesperson said. A postmark alone is not acceptable.
For more information, the Allegheny County Elections Division may be reached online or via phone at (412) 350-4500. The office is located in Room 604, County Office Building, 542 Forbes Ave., downtown Pittsburgh.
Voters in Westmoreland County, including residents of North Huntingdon Twp. and West Newton, who need more information should call (724) 830-3150. The Westmoreland County Election Bureau is located at the courthouse, Suite 109, 2 N. Main St., Greensburg.
Allegheny County polling locations for June 2 primary
Clairton
Municipal Building
551 Ravensburg Blvd.

Dravosburg
Municipal Building
226 Maple Ave.

Duquesne
Holy Name/Christ the Light of the World Parish
32 South 1st St.

East McKeesport
Senior Citizen Community Center
539 Chicora St.

Elizabeth
Elizabeth Volunteer Fire Dept. Social Hall
107 Market St.

Elizabeth Twp.
Elizabeth Twp. Municipal Building
522 Rock Run Road

Glassport
Club 22 Banquet Hall
528 Monongahela Ave.

Liberty Borough
Municipal Building
2921 Liberty Way

Lincoln Borough
Volunteer Fire Department #1
4312 Liberty Way

Lincoln Place (Pittsburgh Ward 31)
Mifflin Elementary School
1290 Mifflin Road

McKeesport
Public Safety Building
201 Lysle Blvd.

North Versailles Twp.
North Versailles Community Center
1401 Greensburg Ave.

Pleasant Hills
Pleasant Hills Community Presbyterian Church
199 Old Clairton Road

Port Vue
South Allegheny Middle School
2743 Washington Blvd.

South Versailles Twp.
Coulter Volunteer Fire & Rescue
414 Railroad St.

Turtle Creek
Turtle Creek Elementary STEAM Academy
126 Monroeville Ave.

Versailles
Park Baptist Church
749 Center St.

West Elizabeth
Municipal Building
800 Fifth St.

West Mifflin
West Mifflin Area Middle School
81 Commonwealth Ave.

Whitaker
Whitaker Volunteer Fire Department
239 Church St.

White Oak
White Oak Athletic Association
1796 Lower Heckman Road

Wilkins Twp.
Municipal Building
110 Peffer Road

Wilmerding
Wilmerding Community Center
One Memorial Field
New locations in Westmoreland County
Some voters in Westmoreland County will have new polling places:
North Huntingdon Twp., Ward 1, District 1
Sunset Valley Elementary School (combined location with Ward 3, District 1)
11605 Dickens Drive (Westmoreland City)

North Huntingdon Twp., Ward 5, District 3
Banquets Unlimited (COVID-19 change for this election only)
544 Caruthers Lane

North Huntingdon Twp., Ward 6, District 2
Circleville Fire Hall (combined location with Ward 6, District 4)
129 Robbins Station Road
West Newton, Ward 2
Christ Lutheran Church (combined location with Ward 1)
302 Vine St.
Originally published May 18, 2020.
In other news:
"Grants Will Aid Onlin…" || "Man, 57, Stabbed at D…"