To place your ad, email tubecitytiger@gmail.com. Ads start at $1 per day, minimum seven days.
By Staff Reports
The Tube City Almanac
July 10, 2020
Posted in: Crime and Police News, Duquesne News, North Versailles Twp. News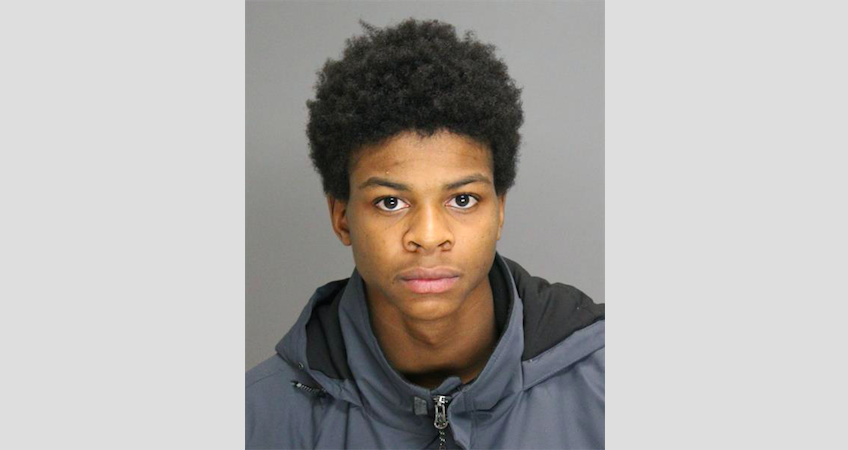 Calvonte Moore, 20, of Duquesne has been charged in connection with a shooting Wednesday in North Versailles Twp. (Photo courtesy Allegheny County police)
---
A Duquesne man is wanted by Allegheny County police in connection with a fatal shooting Wednesday morning in North Versailles Twp.
Calvonte Moore, 20, shown above, is charged by Allegheny County police with criminal homicide and unlawful possession of a firearm in connection with the death of Jamey Green, 29, of West Mifflin, at the Green Valley Flats Apartments.
County police Lt. Venerando Costa said Friday that township police and paramedics were dispatched at 1:45 a.m. Wednesday to the apartment complex after a caller reported a man had been shot.
Paramedics attemped to save the life of the victim, later identified as Green, but he died at the scene, Costa said.
Moore was identified as a suspect during the investigation, Costa said, and a warrant for his arrest was obtained Friday.
According to court records, Moore is also facing charges of possession of controlled substances, possession with intent to deliver, unlawful possession of a firearm and criminal use of a communications facility in connection with an incident Dec. 6 in Duquesne.
A preliminary hearing is scheduled for Aug. 18 before Magisterial District Judge Scott H. Schricker. At the time of the shooting Wednesday, Moore was free on $10,000 bond, court records indicate.
Moore is approximately 5-feet-7 and thin, Costa said.
Anyone with information concerning the incident or Moore's current whereabouts is asked to call the Allegheny County police tip line at 1-833-ALL-TIPS (1-833-255-8477). Callers may remain anonymous.
County police also may be reached via Twitter and Facebook.
Anyone who sees Moore should call 9-1-1, Costa said.
Originally published July 10, 2020.
In other news:
"Renzie Road Closed Th…" || "EA Board Tables Vote …"