$15.44 million project will continue through late 2022
By Staff Reports
The Tube City Almanac
August 07, 2020
Posted in: Announcements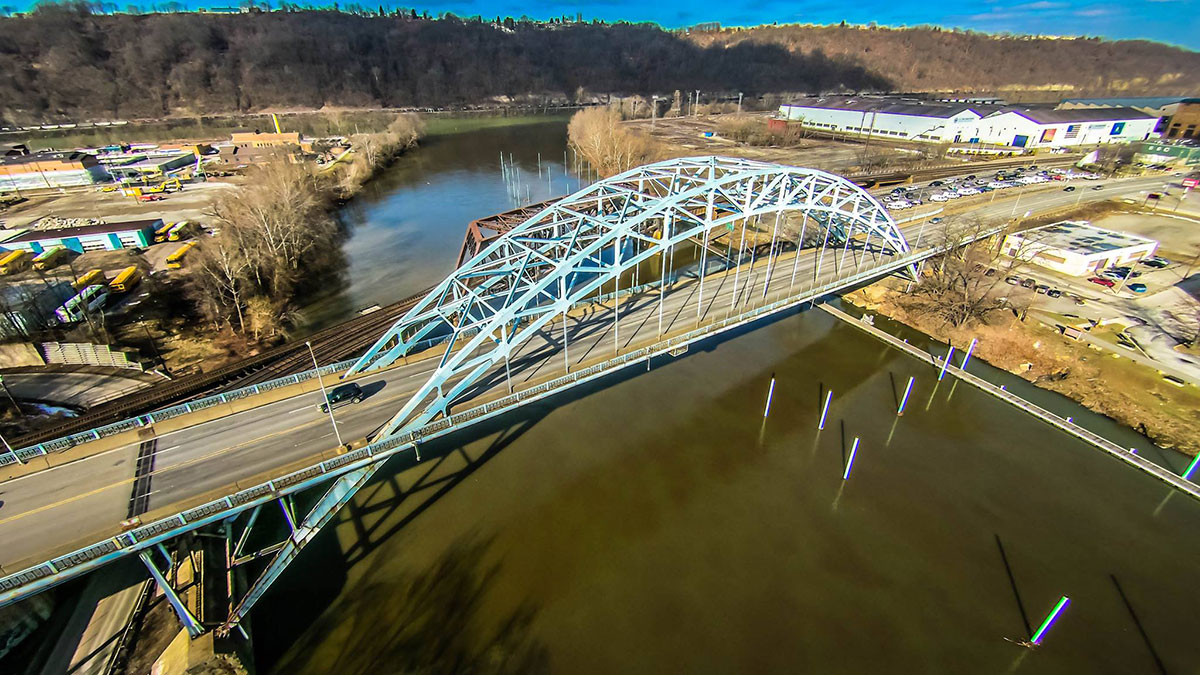 (Photo courtesy McKeesport fire Chief Jeff Tomovcsik)
---
Lane restrictions begin Monday on the Jerome Street Bridge as construction crews begin a two-year, $15.44 million renovation project.
Steve Cowan, district spokesman for the state Department of Transportation, said traffic will be reduced to one lane in each direction between Romine Avenue and Gibson Way through late March 2021.
In addition, he said, the sidewalk on the north side of the bridge — facing up the Youghiogheny River — will be closed to pedestrians.
The rehabilitation project includes a new concrete deck and sidewalk, painting, structural steel repairs, bearing replacement, concrete substructure repairs and new expansion dams, Cowan said.
The project is expected to be wrapped up in November 2022. The Joseph B. Fay Co. of Pittsburgh is the prime contractor.
Built in 1937 by the Allegheny County Department of Public Works, the 762-foot-long bridge, carrying four lanes of traffic, is the main entry to Downtown from the west and connects West Fifth Avenue with Lysle Boulevard. It crosses the Youghiogheny River, the CSX Railroad and River Road.
The last full rehabilitation of the Jerome Street Bridge was in 1988, according to published reports.
Although the bridge is rated as "structurally deficient," there are no active weight or load limits, according to PennDOT data. The agency estimates that more than 11,000 vehicles use the bridge daily.
Originally published August 07, 2020.
In other news:
"First Commonwealth Cl…" || "Fill-a-Bag Sale Plann…"