By Sarah Turnbull
The Tube City Almanac
January 31, 2021
Posted in: White Oak News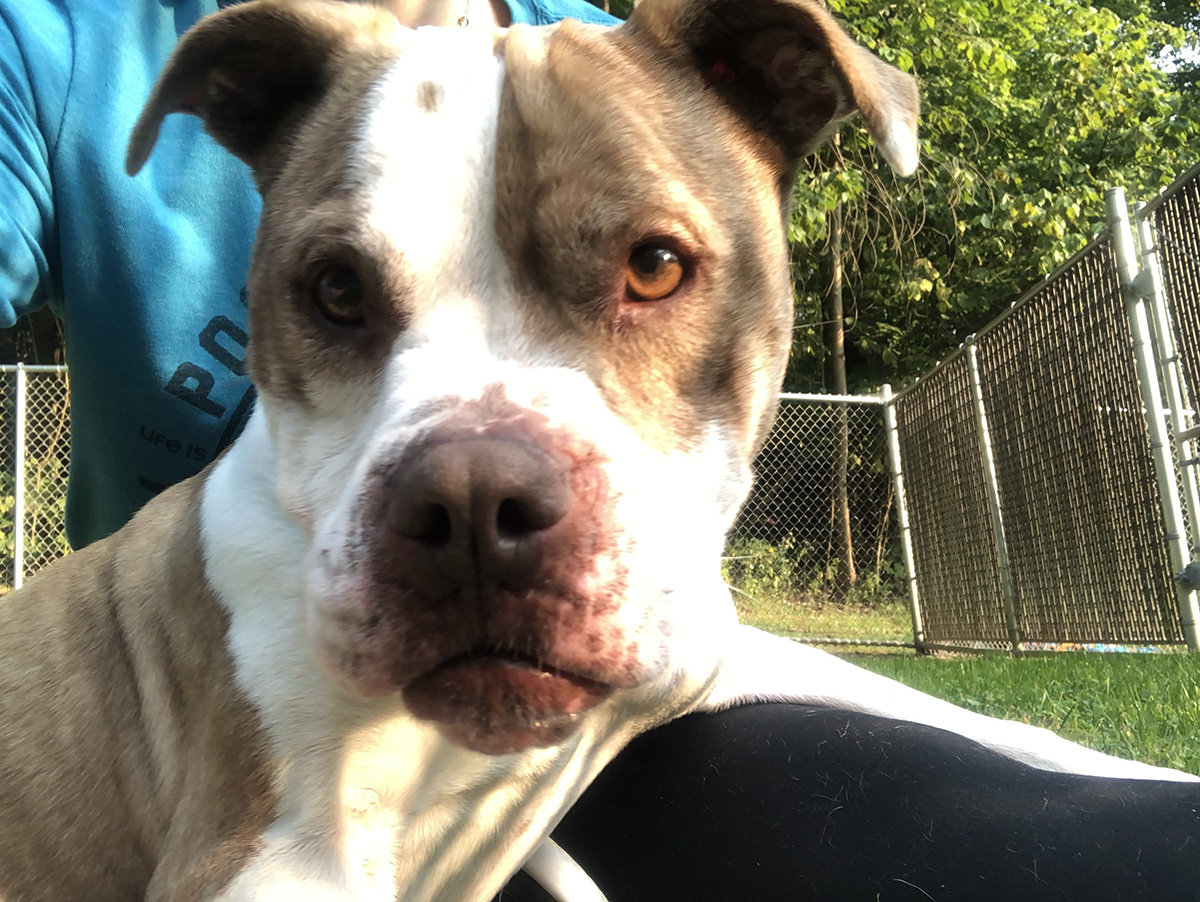 Cici is a pitbull mix awaiting adoption at White Oak Animal Safe Haven.
---
When Laura Massie joined the White Oak Animal Safe Haven 10 years ago, she knew her love for animals could make a positive difference in the community.
"I came in as a board member, volunteering, and just loving animals," said Massie, who now serves as vice president of the non-profit's board. "I've been vice president for three years, and a board member and volunteer for 10."
Created on Sept. 21, 2003 by Ina Jean Marton, the shelter was born out of a desire to help animals as well as the wider community.
"I opened the shelter because I was not happy with our animal control at the time," said Marton, White Oak mayor. "We love our animals, and that's why we're here."
Over the past 18 years, the non-profit, no-kill shelter has saved 16,000 dogs and cats. The shelter can hold up to 50 cats and 12 dogs at any one time, with two vets and a vet tech on hand to provide periodic shots, spays and neuters.
While the ongoing COVID-19 pandemic has affected how the shelter runs, both Massie and Marton are determined to provide the best possible care for animals and their owners.
"We normally have a 'Fido ball' in the summer, but that wasn't possible this year," Marton said. "So instead, we partnered with the White Oak Rotary to have a Fido walk. We're trying to come up with even more creative ideas."
The pandemic, and the consequent need for social distancing, has also affected how animals can access veterinary care. According to Massie, the pandemic has given the shelter more room for creativity.
"We're holding a drive-through rabies vaccination clinic at the borough building this May," Massie said. "We also have a low-cost monthly wellness clinic where you make an appointment for your pet to get a shot or be examined by a vet."
Starting this March, owners will have the options of bringing their cats to a mobile spay and neuter clinic every month. The cats can also get vaccinated and microchipped for $75.
Marton described how the pandemic has had a bright side for the shelter, and animal welfare in general.
"We're down on adoptions since the summer, but we're constantly booked with appointments," she said. "There's also been a decrease in drop-offs — more people are keeping their animals since they're home more."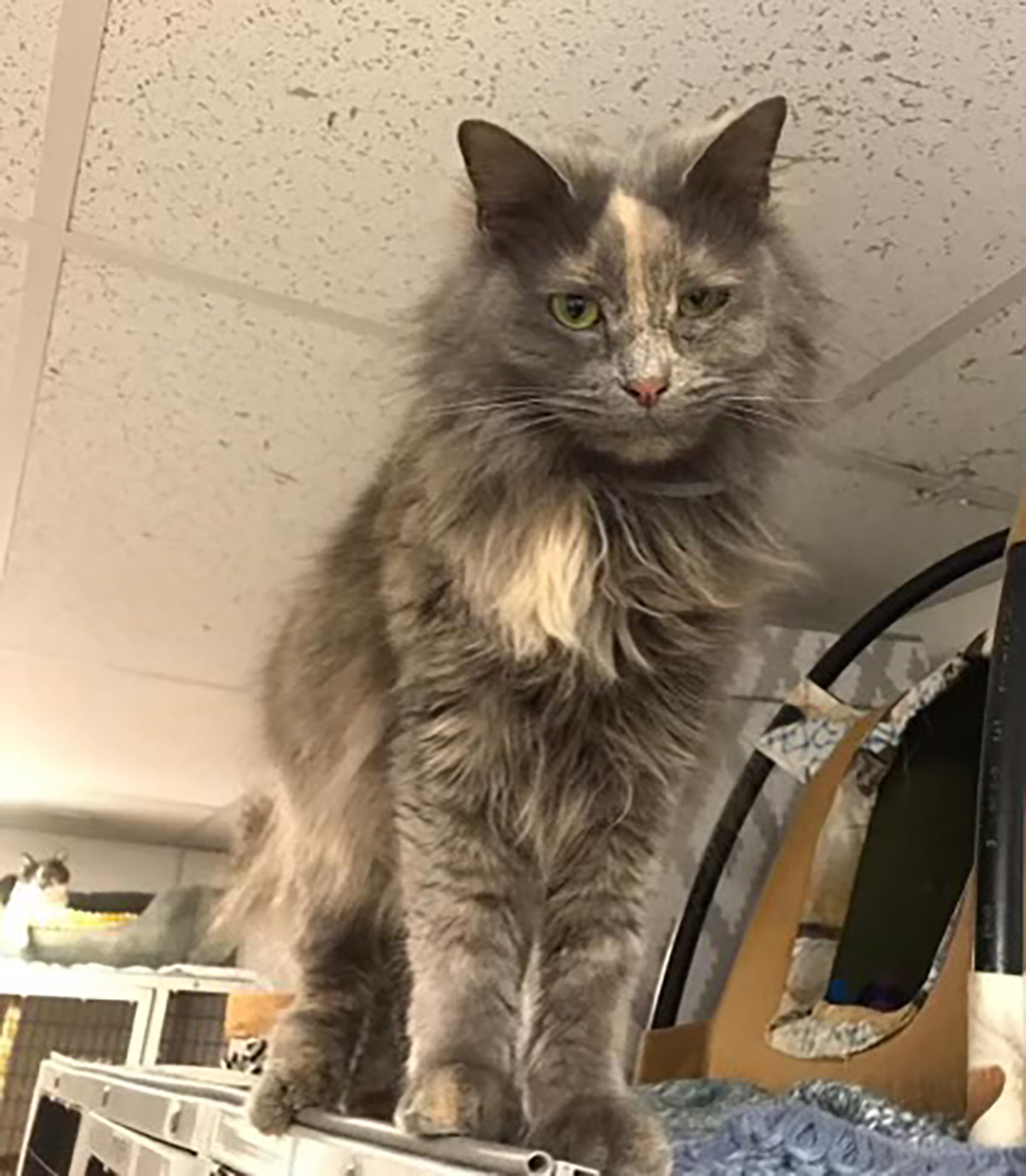 Piper is a current resident of the White Oak Animal Safe Haven. Older cats may be adopted for $65 and younger cats for $100.
---
The shelter's current residents include cats Piper, Patches and Mittens, and Cici, a pitbull mix. One can adopt an older cat for $65 and a younger cat for $100. The shelter's feline residents will soon have their "catio" to enjoy in the warmer weather.
For Massie and Marton, the animals — and the community — come first.
"We love animals — that's why we do what we do. We just want to keep adopting out, saving lives, and helping the area — not just White Oak," Marton said.
To learn more, visit https://whiteoakanimalsafehaven.com/ or call (412) 672-8901.
---
Sarah Turnbull is a freelance writer in Irwin. She can be reached at sarahturnbull323@gmail.com.
Originally published January 31, 2021.
In other news:
"Chase Ends in Crash, …" || "Projects Moving Forwa…"