(Advertisement)
Tube City Community Media Inc. is seeking freelance writers to help cover city council, news and feature stories in McKeesport, Duquesne, White Oak and the neighboring communities. High school and college students seeking work experience are encouraged to apply; we are willing to work with students who need credit toward class assignments. Please send cover letter, resume, two writing samples and the name of a reference (an employer, supervisor, teacher, etc. -- not a relative) to tubecitytiger@gmail.com. (4-11-2023 to 4-30-2023)
To place your ad, email tubecitytiger@gmail.com.
Ads start at $1 per day, minimum seven days.
By Jason Togyer
The Tube City Almanac
March 30, 2021
Posted in: McKeesport and Region News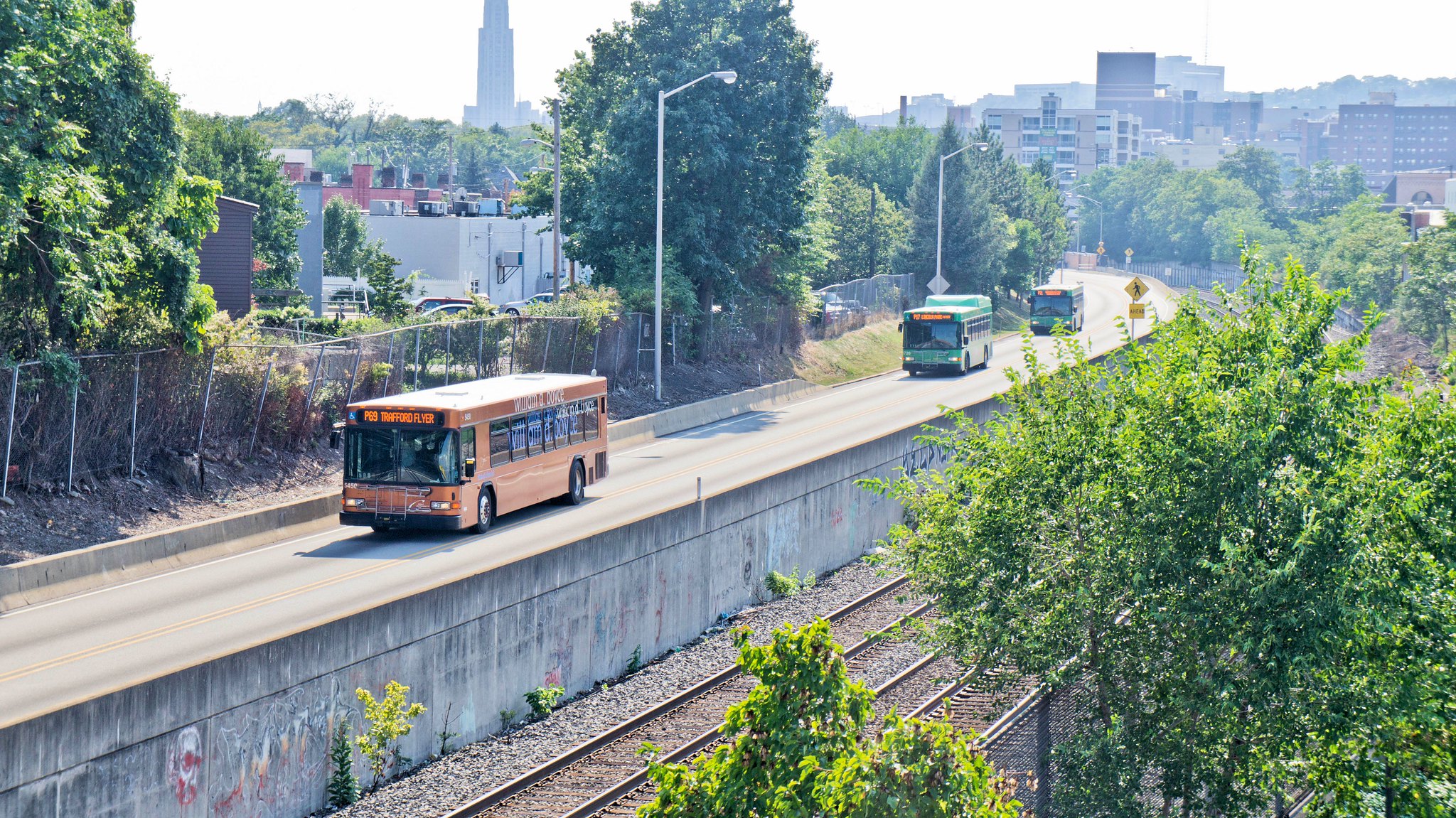 The Martin Luther King East Busway connects Pittsburgh to Rankin and Swissvale. Local lawmakers are urging the federal government to include funds for extending the busway in the Biden administration's infrastructure plan, to be announced Wednesday in Pittsburgh. (National Association of City Transportation Officials photo via Flickr, licensed under Creative Commons CC BY-NC 2.0)
---
Ahead of President Biden's visit to the Pittsburgh area to talk about infrastructure investment, area legislators are asking the federal government to make sure the Mon Valley is included.
According to published reports, Biden on Wednesday is expected to unveil a $3 trillion proposal to invest in roads, bridges, public transit, railroads and waterways, as well as the country's electrical grid and other utilities.
The speech will be made at the Carpenters Pittsburgh Training Center in Collier Twp. and representatives of other Pittsburgh-area labor unions are expected to attend as well.
Last week, Mon-Yough area state legislators wrote to Pennsylvania's federal congressional delegation, urging them to include funding for high-priority projects such as the extension of the East Busway and the completion of the Mon-Fayette Expressway.
"As we start to emerge from the pandemic, we need to talk about what comes next — and that includes investing in our nation's infrastructure," said state Rep. Austin Davis of McKeesport. "I agree with President Biden — and I urge him and members of Congress to look at several vital projects in the Mon Valley."
On Monday, White House press secretary Jen Psaki said upgrading the country's transportation and utility infrastructure is an "urgent need."
"We're currently 13th in the world as it relates to infrastructure," she said. "No one believes we should be there ... So the President has an ambitious goal (to) ... put forward the investments that are much needed in our infrastructure."
Davis was one of the legislators who signed the letter, along with state Rep. Summer Lee of Braddock, state Rep. Brandon Markosek of Monroeville and state Rep. Nick Pisciottano of West Mifflin.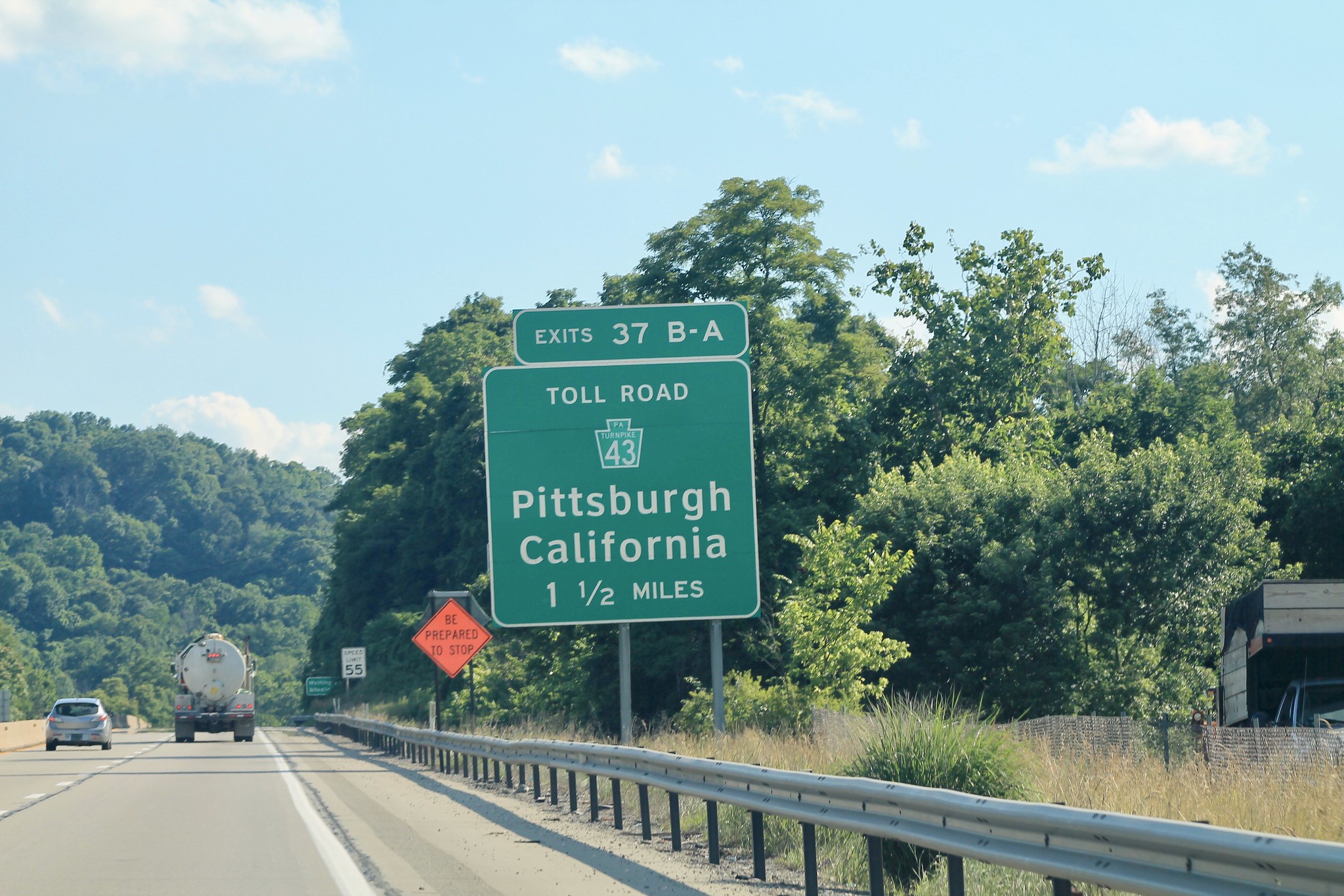 The Pennsylvania Turnpike Commission has resumed work on extending the Mon-Fayette Expressway from Route 51 in Jefferson Hills to Route 837 in Duquesne. (Jon Dawson photo via Flickr, licensed under Creative Commons CC BY-ND 2.0)
---
In their letter, the representatives argue that extending the East Busway to McKeesport and Monroeville, and completing the Mon-Fayette Expressway, would support 21,000 long-term jobs, "bring businesses to the Mon Valley, increase housing opportunities, reduce traffic on other roadways, and create a beltway-style link from the (South Hills) to the Turnpike."
After being stalled for several years, work has resumed on the next leg of the Mon-Fayette Expressway, from Route 51 in Large to Route 837 in Duquesne.
Since 2018, the Pennsylvania Turnpike Commission has acquired numerous properties in Jefferson Hills, West Mifflin and Dravosburg, including Sandy Lake, as well as multiple houses along Lebanon Church Road, Luscombe Lane and Macarthur Drive that are in the proposed path of the expressway.
In addition to better connecting residents of the Mon-Yough area to the rest of the Pittsburgh area, the lawmakers said, the busway and expressway extensions would make vacant brownfield sites more marketable to businesses.
"Not only would these projects allow for the movement of people or goods, but for investment in the long underserved and under resourced communities that we collectively represent," the state representatives wrote in their letter. "The completion of these projects will not only change the trajectory for the Mon Valley but would have a lasting impact on the entire region and all southwestern Pennsylvania."
---
Mon Valley legislators are not the only ones who will be pitching their ideas to the Biden administration. On Monday, Pittsburgh Mayor Bill Peduto told reporters he expects to ask the federal government for help replacing that city's water lines, many of which are made of lead, which is toxic.
The National Resources Defense Council also is urging the Biden administration to use some of the infrastructure spending to replace lead water lines in Pittsburgh and other cities.
Mitchell Bernard, president and chief counsel for the non-profit group, said in a prepared statement that up to 10 million U.S. homes get water through lead pipes, including thousands in Pittsburgh.
The NRDC also will advocate for upgrading many of Pittsburgh's 446 bridges as well as the 17 locks and dams on the Allegheny, Monongahela, and Ohio rivers, he said.
"Upgrades to these critical choke points can avert costly shutdowns and ensure safer, more efficient transport through the crossroads of the industrial heartland," Bernard said.
---
Biden's plan reportedly includes $3 trillion in direct federal spending for infrastructure improvements, as well as another $1 trillion in tax incentives for private spending.
"This is a grand strategy to ignite the equitable recovery we need by seizing a historic opportunity for progress," Bernard said.
Psaki told reporters this week that the administration will be meeting with Republicans and Democrats in both houses of Congress to outline a plan for funding the infrastructure investment.
"Our focus is also on having that engagement and discussion with members of Congress," she said. "If they share a goal of building our infrastructure for the future but don't like the way he's going to propose to pay for it, we're happy to look at their proposals."
But, Psaki said, it would be "irresponsible not to address the urgent needs" for infrastructure investment.
---
Local legislators said a concerted effort to rebuild aging infrastructure in the Mon Valley would "help kickstart the local economy" through direct construction jobs.
Nick Malawskey, a spokesman for state house Democrats, said that "while the busway and highway extensions projects have been discussed and studied for decades, both have languished without a dedicated source of funding — funding the Mon Valley legislators hope could be included in Biden's proposal."
Originally published March 30, 2021.
In other news:
"Federal COVID Funds H…" || "MASD Plans for Return…"