(Advertisement)
Tube City Community Media Inc. is seeking freelance writers to help cover city council, news and feature stories in McKeesport, Duquesne, White Oak and the neighboring communities. High school and college students seeking work experience are encouraged to apply; we are willing to work with students who need credit toward class assignments. Please send cover letter, resume, two writing samples and the name of a reference (an employer, supervisor, teacher, etc. -- not a relative) to tubecitytiger@gmail.com. (4-11-2023 to 4-30-2023)
To place your ad, email tubecitytiger@gmail.com.
Ads start at $1 per day, minimum seven days.
By Vickie Babyak
The Tube City Almanac
May 13, 2021
Posted in: McKeesport and Region News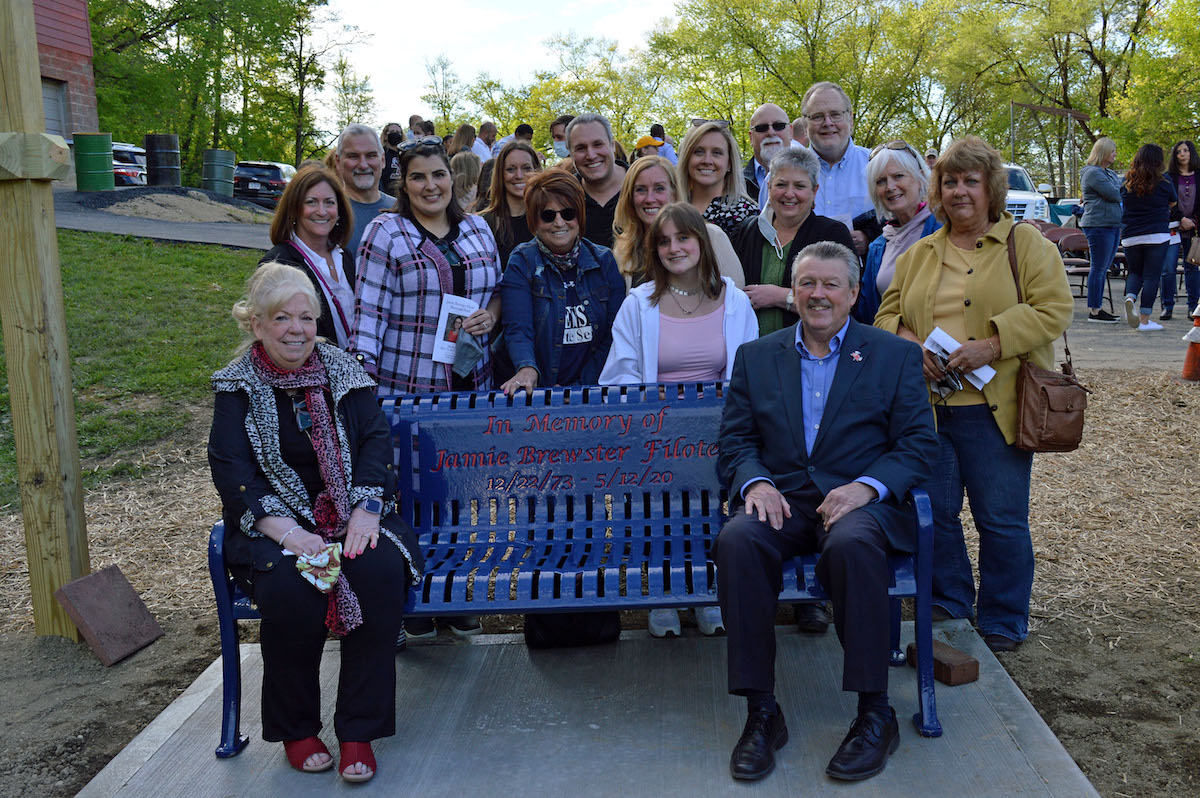 Friends and family of Jamie Brewster-Filotei gather around a bench at Jamie Brewster-Filotei Memorial Field on Wednesday. The bench was donated by members of the staff of state Sen. Jim Brewster, shown at right, with his wife, Linda, at left. (Tube City Almanac photo by Vickie Babyak.)
---
A large crowd of friends, family members and former students gathered Wednesday evening to celebrate the life of Jamie Brewster-Filotei, former McKeesport Area school teacher and vice president of city council.
During a ceremony in Renziehausen Park, a baseball and softball field was renamed for Brewster-Filotei, who died May 12, 2020 of non-small cell lung carcinoma.
The event began with an invocation by the Rev. William B. Meekins Jr., senior pastor of the McKeesport Charge of the United Methodist Church, which Brewster-Filotei attended.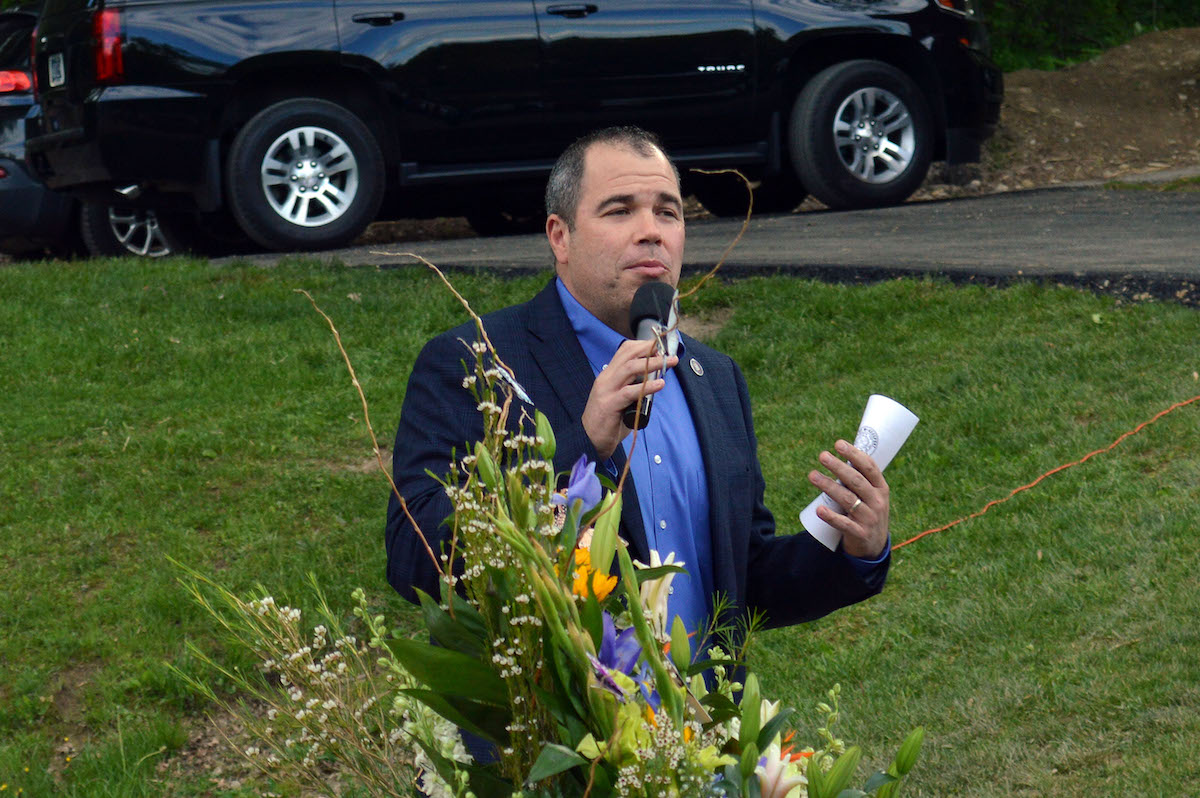 McKeesport Mayor Michael Cherepko (Tube City Almanac photo by Vickie Babyak.)
---
"When you talk about Jamie, you can't say enough about her," said McKeesport Mayor Michael Cherepko. "She has touched everyone's life in one way or another. Jamie exemplified Tiger pride. Her legacy will shine throughout McKeesport."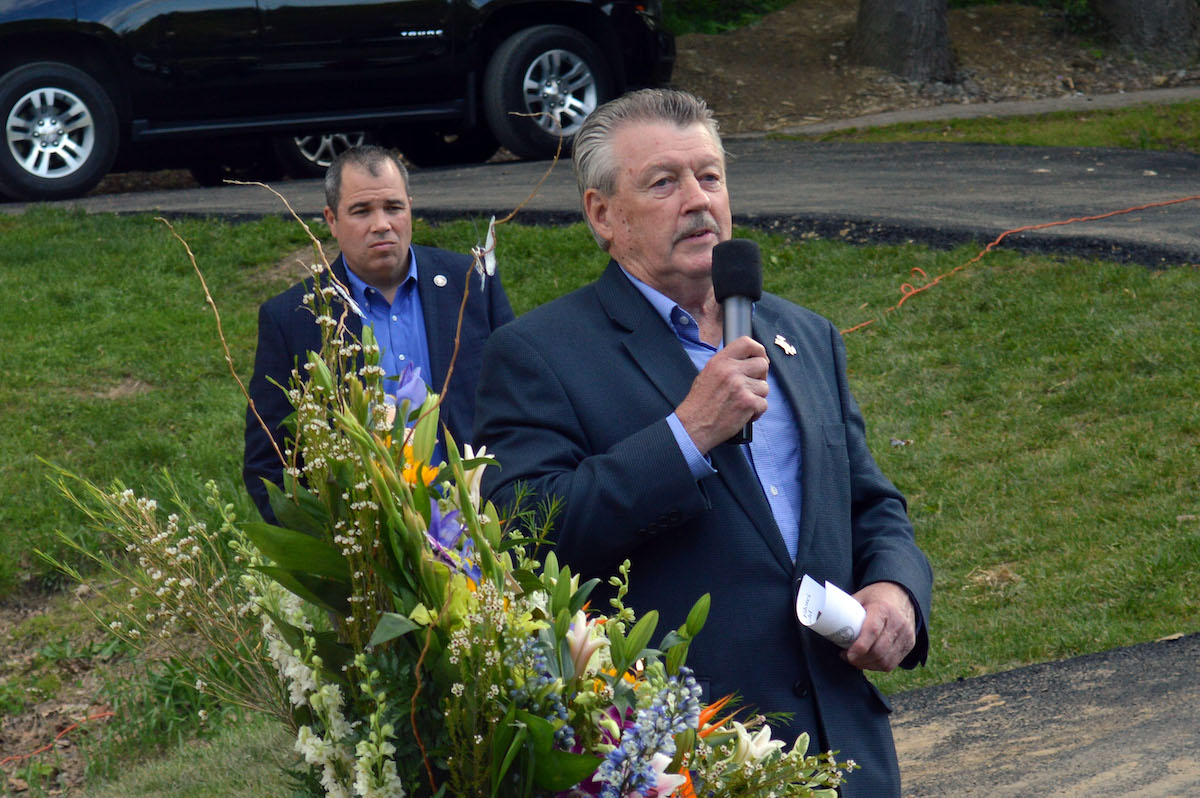 State Sen. Jim Brewster (Tube City Almanac photo by Vickie Babyak.)
---
Brewster-Filotei's father, state Sen. Jim Brewster, introduced members of the family and talked about his daughter's athleticism — she attended Mansfield University on a basketball scholarship — and most of all, her kindness.
Despite the joyous nature of the celebration, family members said the pain of Brewster-Filotei's loss is still keenly felt.

"There's no kind of pain like losing a child," said her mother, Linda Brewster. "It's not like losing a parent, sibling, grandparent, or anyone (else) — losing a child is the worst."
Built in 2005, Jamie Brewster-Filotei Memorial Field is located above the sulfur spring, just off Eden Park Boulevard. The first official game at the renamed field was held Thursday afternoon, when Serra Catholic High School's softball team played South Allegheny High School. Senator Brewster threw out the ceremonial first pitch.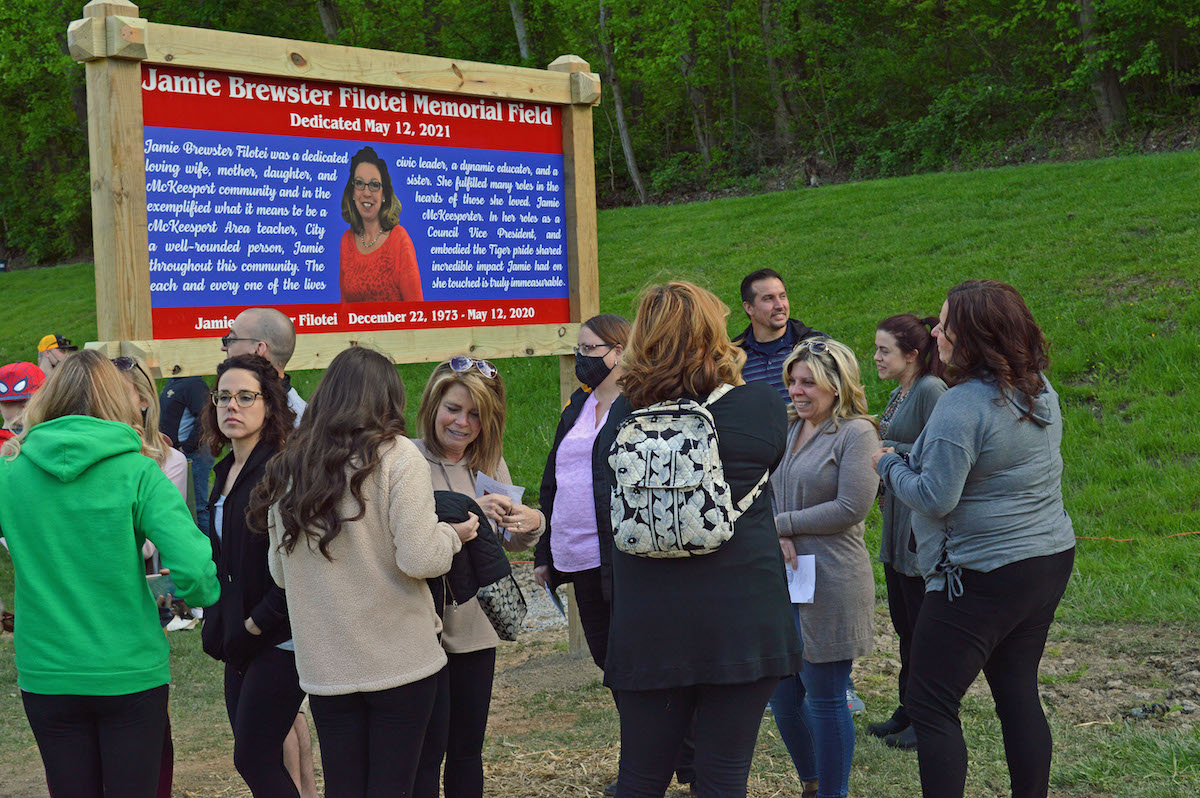 ---
Vickie Babyak is a photographer and freelance writer from Dravosburg. She may be reached at vbabyak@yahoo.com.
Originally published May 13, 2021.
In other news:
"Fire Guts Duquesne Bu…" || "11 Candidates Seeking…"