(Advertisement)
Tube City Community Media Inc. is seeking freelance writers to help cover city council, news and feature stories in McKeesport, Duquesne, White Oak and the neighboring communities. High school and college students seeking work experience are encouraged to apply; we are willing to work with students who need credit toward class assignments. Please send cover letter, resume, two writing samples and the name of a reference (an employer, supervisor, teacher, etc. -- not a relative) to tubecitytiger@gmail.com. (4-11-2023 to 4-30-2023)
To place your ad, email tubecitytiger@gmail.com.
Ads start at $1 per day, minimum seven days.
By Submitted Report
The Tube City Almanac
July 08, 2021
Posted in: West Newton News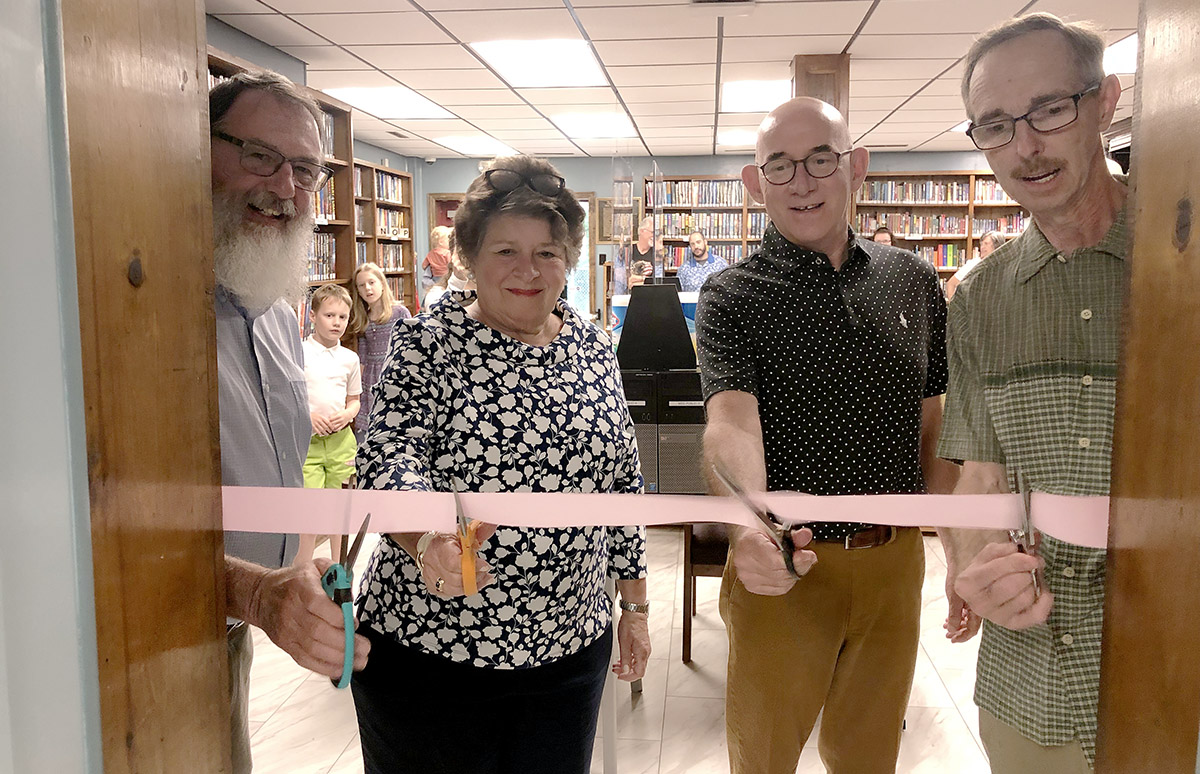 (Submitted photo)
West Newton Public Library held an open house and ribbon cutting ceremony of their new children's room on June 30, after a year's delay because of the COVID-19 pandemic.
Pictured cutting the ribbon are John Medsger, Barb Pritchard Rutter, Pete Pritchard and library board President Gary Johnson.
The renovation and design was dedicated in memory of former library board member Patty Medsger and her mother, Emma Jean Pritchard, for their contributions to the library. The event was attended by family and friends and concluded with light refreshments.

A spokesperson for the library board thanked everyone who donated funds in memory of Medsger and Pritchard. These funds along with a bequest from a longtime patron and a grant from the Trixie Puff Foundation were used to make the renovations to the library.

The library is located at 124 North Water St. and is open 12 to 5 p.m. Mondays and Thursdays, 12 to 7 p.m. Wednesdays, and 10 a.m. to 2 p.m. Saturdays. For more information, call (724) 633-0798.
Originally published July 08, 2021.
In other news:
"Heritage Center Slate…" || "School Board Extends …"